Traci Blackmon tapped to participate in historic national conversation on race with President Barack Obama
A national officer of the United Church of Christ will be joining President Barack Obama in a historic town hall conversation on race on Thursday evening, July 14, which will be aired live by ABC News and ESPN. The Rev. Traci D. Blackmon, acting executive minister of UCC Justice & Witness Ministries, has been tapped to participate in this landmark broadcast, "The President and the People: A National Conversation," about race, policing and how we bridge the divide.
"I am honored to have been asked to join the President in a national town hall meeting tomorrow on policing, race, and guns, and I am proud to serve in a denomination that has been convening and working on these systemic issues for a very long time," said Blackmon.
The hour-long town hall, which will be moderated by ABC's David Muir and ESPN's Jemele Hill, will allow the president to take questions from all across America. Candid discussions of race relations, justice, policing and equality are expected.
"Our D.C. advocacy office, led by Sandy Sorenson, is at the forefront of faith based advocacy on gun reform," said Blackmon.  "Ecumenical partnerships matter. Advocacy matters. The voice of the United Church of Christ matters. And it is the collective work of our team that will help me fully engage tomorrow. The town hall meeting will air live tomorrow night. I hope many will tune in and join the conversation."
The national conversation Thursday evening at 8 p.m. (EST) comes just days after President Obama attended a Dallas memorial for five police officers shot dead last week by a sniper. It also comes after two black men were killed by officers in Louisiana and Minnesota — controversial shootings that sparked a wave of protests.
"We turn on the TV or surf the internet and we can watch positions harden and lines drawn and people retreat to their respective corners," Obama said during the memorial Tuesday, July 12. "We see all this, and it's hard not to think sometimes that the center won't hold. And that things might get worse. I understand. I understand how Americans are feeling. … I'm here to say we must reject such despair. I'm here to insist that we are not as divided as we seem. And I know that because I know America."
Blackmon is known nationally as part of the pastoral presence in Ferguson, Mo., working to quell months of civil unrest after the fatal police shooting of black teenager Michael Brown in August 2014. She serves on President Barack Obama's Advisory Council on Faith-Based and Neighborhood Partnerships, appointed in late January, the same month she began serving the national church. That council brings together 15 people from the faith and charitable communities to recommend ways to improve partnerships to serve those in need.  She also served on the Ferguson Commission at the request of Missouri Governor Jay Nixon.
"The President and the People: A National Conversation," will be simulcast commercial-free on ABC, ESPN, Freeform, ABCNews.com, Freeform Digital, Watch ABC, Watch ESPN, Yahoo, ABC News' Facebook page and YouTube channel as well as ABC Radio.
---
Related News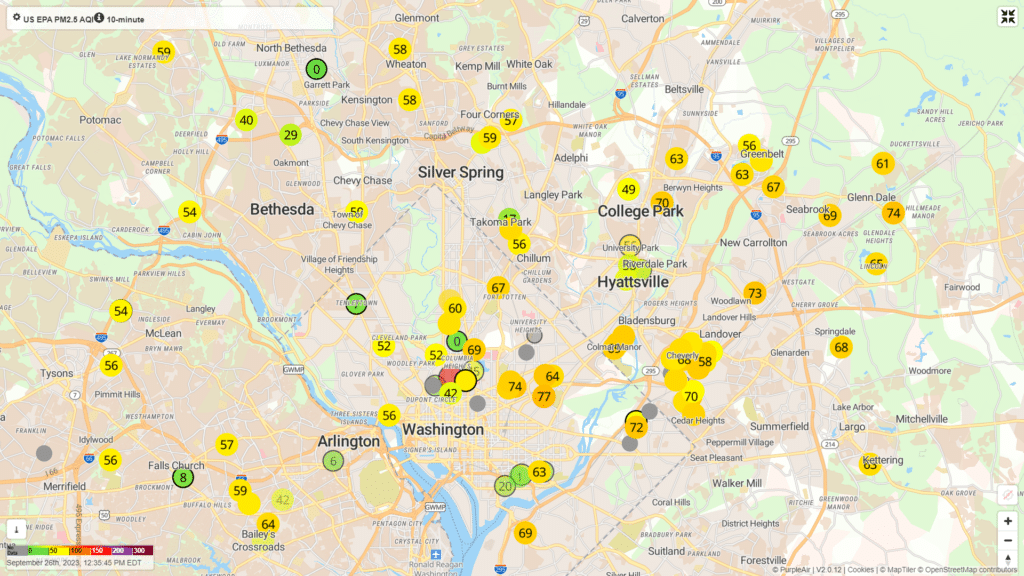 This summer, the United States experienced some of the worst days for wildfire pollution in...
Read More