Five Things Your Church Can Do to Honor the Earth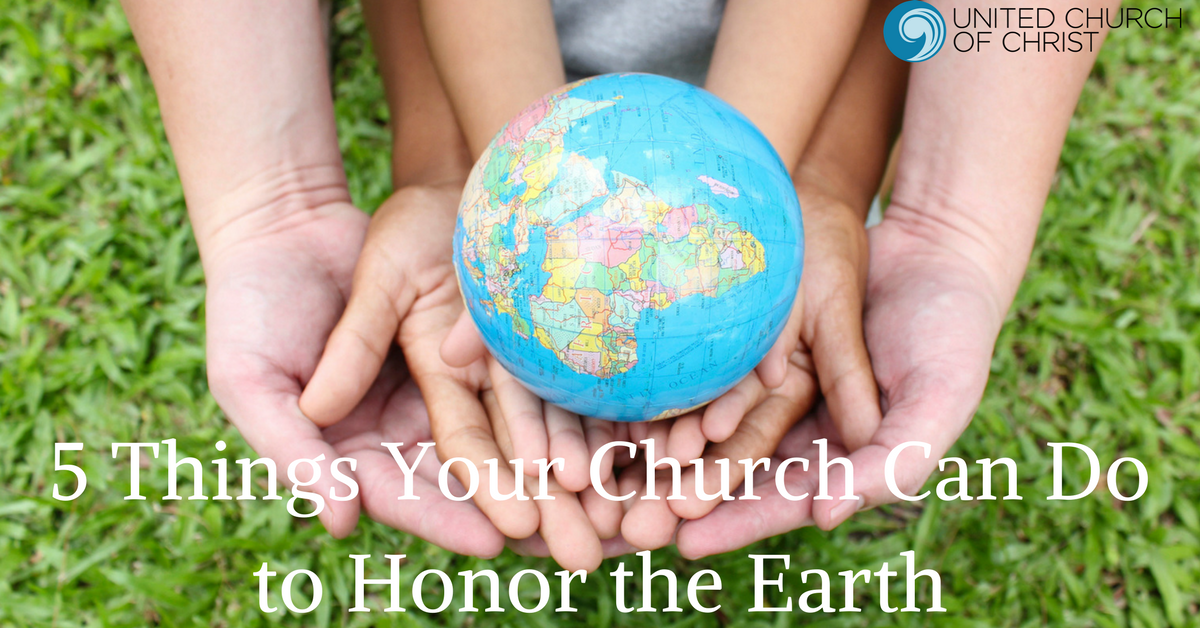 With Earth Day falling on Sunday this year, now is a good time to reflect on how your church can live out its commitment to care for God's creation. Here are five things your church can do to honor the Earth:
1) Educate yourself about what it means to be certified by the EPA as an Energy Star Congregation. Then, make a plan to achieve it. Watch this recent webinar to learn about how this program helps churches to save energy, save money, and save the planet. You can also sign-up for our next webinar on low-cost/no-cost energy solutions.
2) Massachusetts Conference Minister Jim Antal recently published a book entitled Climate Church, Climate World. This thought provoking book is designed for church groups and comes with discussion questions. Read an excerpt!
3) Pledge to become a Creation Care Voter and encourage others to do so as well. Those who care about the environment tend to have lower voter turnout rates. As a result, elected officials care less about the environment. Let's change this!
4) Support the 21 youth suing the federal government over climate change through the Justice for #EachGeneration campaign. One of the youth is the son of a pastor in the UCC.
5) Celebrate Earth Sunday in worship! Make use of some of the many fabulous resources that are available whether you want to focus on your local ecosystem, the world that the next generation is inheriting, or clean energy.
---
Related News