Theft of Black wealth didn't end with 1921 massacre, guests tell UCC audience
If the Tulsa Race Massacre had never happened, would that city's Black community have gone on to influence the entire nation?
A United Church of Christ audience heard three experts reflect on that question — and what churches can do now. The three are among descendants of the Black community which thrived in Oklahoma a century ago. They were the featured guests in a Feb. 23 webinar, "Descended from the Promised Land: the Legacy of Black Wall Street." They also appear in a documentary of the same name that started making the rounds of U.S. film festivals in 2021.
UCC racial justice leaders are now encouraging churches to consider hosting a screening of the documentary. They can find out how by filling out a form at the film's website. By doing so, they'll also find out about a "national social impact campaign" that a nonprofit, Odyssey Impact, is leading in conjunction with the film. It focuses on "the generational impact of the Tulsa Race Massacre and the ongoing harm perpetrated against survivors and descendants."
Massacre, freeway, zoning
During the webinar, UCC Minister for Racial Justice Velda Love led the conversation with three Black Wall Street descendants: Byron Crenshaw and sisters Jacqueline and Michelle Blocker.
In the film, which was shown during the webinar, they described their ancestors' lives as residents and entrepreneurs of Greenwood, the district in that included Black Wall Street. It was, in its day, regarded as the most prosperous Black community in America.
A key insight of the film is that the destruction of Greenwood by murderous by white mobs on May 31, 1921, was just one in a series of attacks on that neighborhood and its legacy. This history is captured on a timeline at the film's website.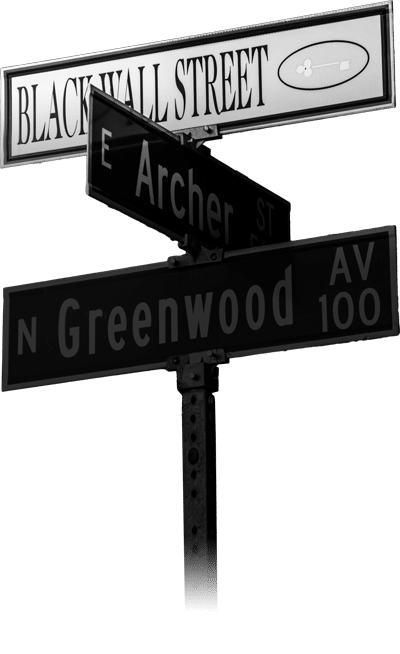 "There are two ways in which whites destroy a Black community," Michelle Blocker says in the film, quoting the historian John Hope Franklin. "One is by building a freeway through it. The other is by changing its zoning laws." The film shows that both happened to Greenwood, thwarting its efforts to recover from the horrific massacre.
With Love, they discussed such topics as:
The theft by whites — over generations — of wealth that once belonged to the Black people who lived and had businesses in Greenwood.
The ancestral spirit that lives on there among those who continue to try to repair the community.
The failure of schools, churches and other institutions to tell stories of Black genius and success — such as the thriving of Black Wall Street.
The need — everywhere — for people to do policy work. Zoning and taxation laws, for example, should not punish people of color.
'Lean in'
Love asked the guests what other actions churches might take, besides hosting a community screening of the film.
"Owning that faith that's so essential to religious community," Crenshaw answered, "and using that faith in away that embodies humility. Push for policies, push for awareness. Do all these things on a humble level."
"This is everyone's history," Michelle Blocker said. She noted current attempts in many school districts to limit teaching about slavery, Jim Crow and other racist aspects of U.S. history. "If it's not going to be told in the schools, then it needs to be talked about outside the schools," she said, and churches are one place where that can happen.
Get involved in policy work, Jacqueline Blocker advised. "We have to keep those conversations going," she said. "Lean in."
---
For reasons of copyright, no recording of the "Descended from the Promise Land" webinar is available. This is because the full documentary was shown during the live webinar. Other past UCC webinars, including many on topics of racial justice, can be found at the UCC YouTube channel.
Content on ucc.org is copyrighted by the National Setting of the United Church of Christ and may be only shared according to the guidelines outlined here.
---
Related News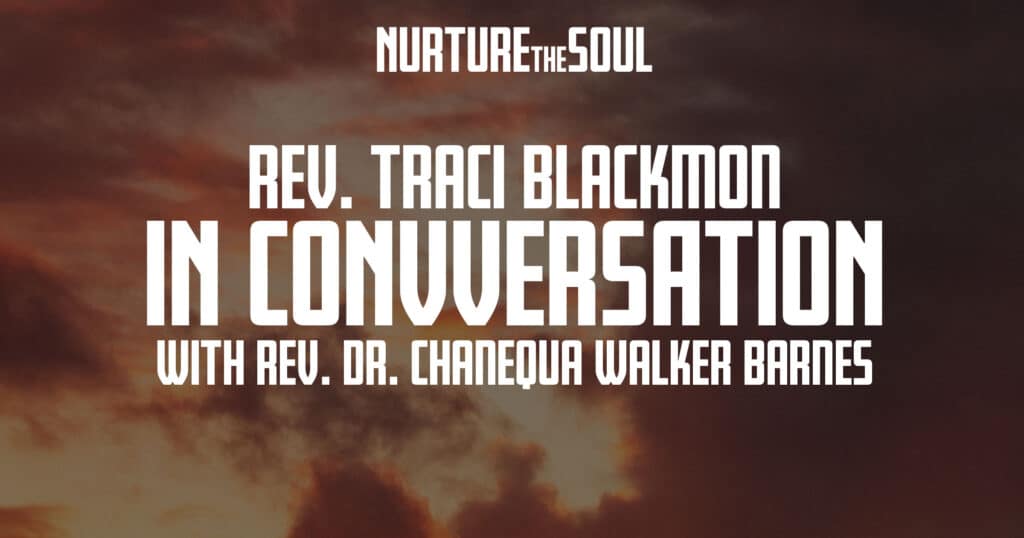 The impact of trauma and the need for self-care are vital -- and sacred -- topics for the...
Read More