The "Secret Ingredients" for Climate Justice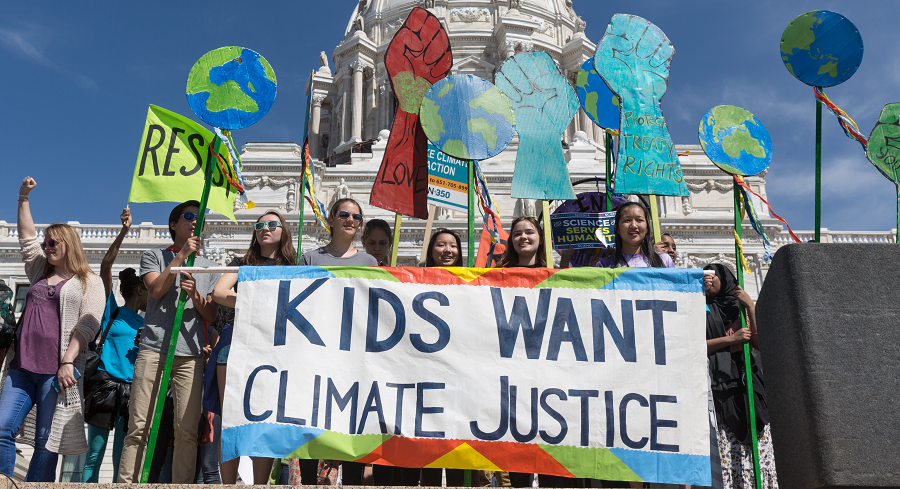 In a recent New Yorker article, there is a photo of an eight-year-old girl named Avery Tsai at a youth climate march in New York City. Tsai holds aloft a sign that says "Mother Nature is crying" next to a drawing of the Earth weeping. Underneath the sign, one can see Tsai's t-shirt which reads, "I can change the world."
In this simple picture, a profound insight is captured. It would seem that Tsai has discovered the "secret" ingredients behind why one would take to the streets for climate justice. In her sign, one sees an empathetic care for all of creation. One sees the kind of openhearted love that sparks action. At the same time, her shirt expresses that other necessary ingredient: a belief that one can make a difference. Without this belief, the initial spark soon flickers out. Empathy becomes a quiet pity that never leads to anything.
I believe that Tsai has given us a recipe for success. It is a recipe through which the divine is at work, and it is a recipe that each of us can take part in making.
---
Related News
One hundred and twenty-five years ago, the United States was in the throes of a most vibrant...
Read More