The Rev. Sepulona Tanuvasa, 70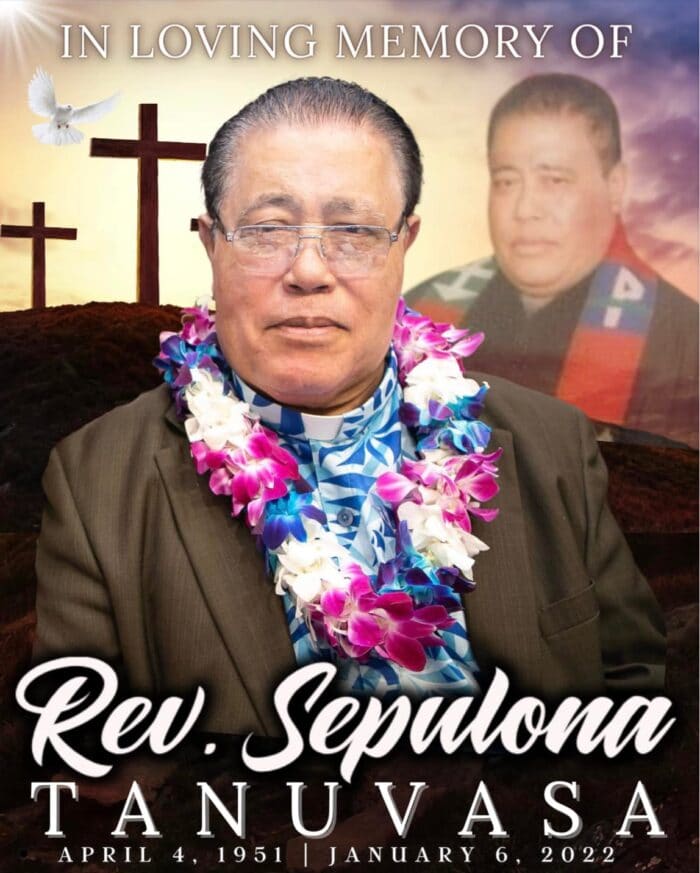 The Rev. Supulona Tanuvasa, pastor since 2005 of First Samoan Church, United Church of Christ, Los Angeles, died Jan. 6, 2022. He was 70.
He served in numerous positions in the wider church. Nationally in the UCC, he was, at the time of his death, moderator of the UCC's United Samoan Ministries and a member of a working group creating a new UCC Manual on Church. In the Southern California Nevada Conference, he was Samoan Ministry Liaison to the Central Association Executive Committee.
Just a year ago he told Southern California's Daily Bulletin about the impact of the COVID pandemic on the mourning process in Samoan communities:
"Death in our community, as in most indigenous communities, is about preparing the spirit to go into the next realm," he said. "A funeral is the most paramount of occasions. People come together as a community to comfort each other.

"…The grieving process takes longer now because these elements of our culture are missing. People don't feel complete. They don't feel they've done what is dignified and honorable. It affects people in every possible way — spiritually, emotionally and psychologically."

Tanuvasa said he comforted his community by reminding them that "love is the center of all things."

"We need to adjust how we express our love," he said. "The love of Christ binds us. I remind people of that. God's unconditional love is not restricted by the physical world."
Days and times of memorial services — to be held at First Samoan Church, UCC, 1749 W. 125th St., Los Angeles, CA 90047 — are as follows:
Sunday, Jan. 30, at 10 a.m. and 3 p.m. PST
Monday, Jan. 31, at 9 a.m. PST
Condolences to his wife, Foia Tanuvsa, and his congregation may be directed to the church at that address.
---
"In Memoriam" features brief obituaries about prominent United Church of Christ leaders. For a listing of all recent clergy deaths, as reported to The Pension Boards, please visit this link.
---
Related News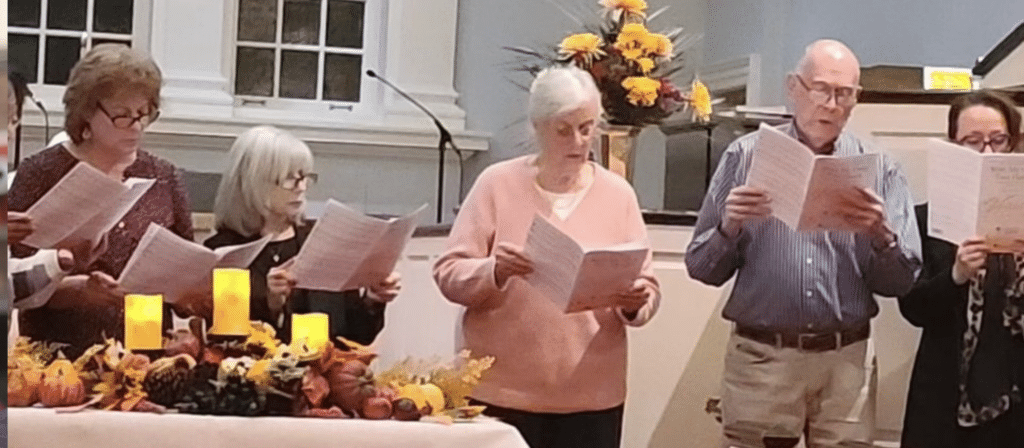 Many United Church of Christ congregations across the country participated in interfaith...
Read More