20 clergy, lay members named to start years of work on UCC Manual on Church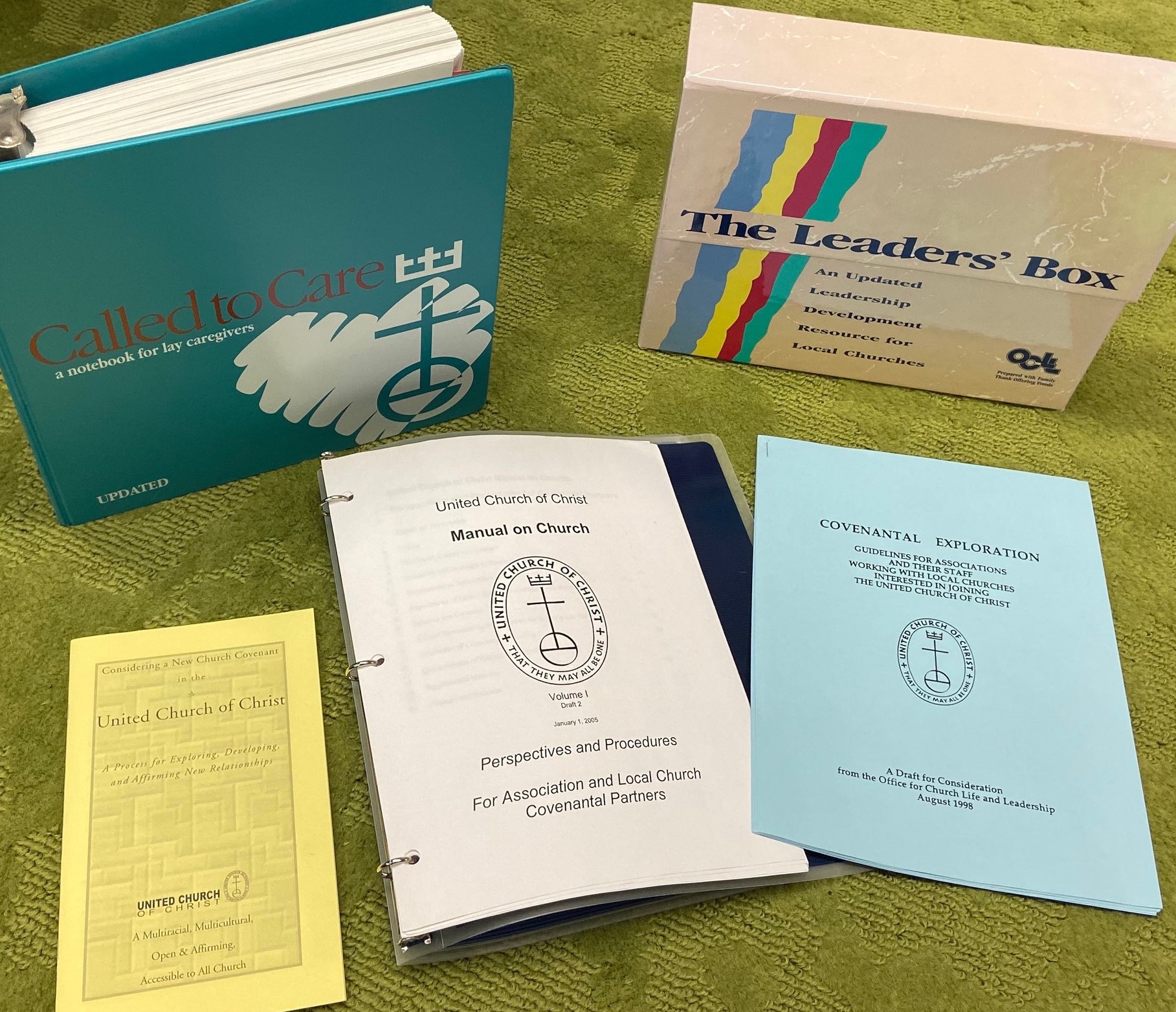 United Church of Christ clergy and lay members from diverse traditions and backgrounds, plus two ecumenical partners, have been named to gather in March 2020 to start years of work on writing a UCC Manual on Church.
The manual will be an aid and guide to faithful local church life, including, for example, what it means for congregations and the wider denomination to live in covenant with each other.
Deciding what exactly should go in the document will be part of the 20-member team's task, said the Rev. Chris Davies, team leader for Faith Education, Innovation and Formation in Justice and Local Church Ministries. She will be the main staff liaison to the Manual on Church Working Group.
The desire for such a manual has been around a long time. A previous draft, completed in 2004 by the Parish Life and Leadership Ministry, one of Faith INFO's predecessors, was circulated widely and is still available at the UCC website. The most recent call came in a June 2019 General Synod resolution asking for a "Manual on the Local Church" to include, among other things, "a congregational code, marks of faithful and vital congregations, and processes and resources for birthing, admitting, strengthening, revitalizing and releasing congregations."
By the time of Synod, Faith INFO was already on the job, having issued a churchwide call for working group nominees and a survey asking what would be helpful to include in a revised Manual on Church.
In a research and writing process that will likely take around four years, the working group will review a variety of documents and resources, Davies said. The 2004 draft "will be one of the many resources we use to inform the work, but it will not direct the work," she said. "The scope and function of the Manual on Church will be determined by the working group."
She noted that the group "includes but is not limited to voices who are involved with rural churches, small churches, urban churches, committees on ministry, the United Church of Canada, the Habakkuk group who worked on the Manual on Ministry, the Council for Racial and Ethnic Ministries, Association of United Church Educators, the Council of Conference Ministers, the UCC Board of Directors, lay academy involvement, Calvin Synod Conference, each region of the UCC, and even more connections."
The group's members, announced Oct. 24 by Faith INFO, are:
The Rev. David Allen, Toronto
The Rev. Ellis Arnold, Des Moines, Iowa
The Rev. Rock R. Fremont Jr., Phoenix
Cynthia Gunn, Toronto
Lisa A. Hart, DeForest, Wis.
The Rev. Eric Jackson, Manchester, N.H.
The Rev. Nicholas Knoblauch, Broadus, Mont.
The Rev. Amanda Lape-Freeberg, Hanover, N.H.
Becky Leonard, Redfield, S.D.
The Rev. Sharon MacArthur, Hercules, Calif.
The Rev. Jonathan New, Framingham, Mass.
Kevin Pettit, Boulder, Colo.
Yinessa Romero, Dallas
The Rev. Sepulona Tanuvasa, Los Angeles
The Rev. Viktor Toth, Altadena, Calif.
Elizabeth Walker, Philadelphia
The Rev. Diane Weible, San Leandro, Calif.
Zillah Jackson Wesley, Washington, D.C.
The Rev. Marsha Williams, Middletown, N.Y.
The Rev. Douglas Anthony Wooten, Honolulu
Members expressed enthusiasm about the project.
"I work with churches every day who are looking for tools and resources," said Weible, Conference Minister of the Northern California Nevada Conference. "There is so much wisdom out there in the work that our local congregations in the UCC are doing and I believe that the Manual on Church will invite us to pool our resources and support one another in being the hands and feet of Christ in our communities."
Pettit, a commissioned minister who heads a Colorado nonprofit and serves on the UCC Disabilities Ministries Board, said: "I have been drawn to the UCC Manual on Church Working Group because of the urgent need of all UCC churches to transform themselves into houses and communities of worship which are physically, programmatically, and socially accessible and welcoming to people who might live in disabling conditions."
"I am delighted to be participating in a process which is intentional about bringing together the diverse perspectives of the UCC family of churches to produce an important, foundational document," said MacArthur, currently serving as interim pastor of Community Church of Honolulu, UCC.
"I was not raised in the church, but I was drawn to Jesus when I read the gospels for an English poetry assignment in college," said Lape-Freeberg, senior pastor of The Church of Christ at Dartmouth College. "I love the church. I want to be part of creating a tool that strengthens and sustains great church. I am honored to be included in this profoundly essential task."
---
Related News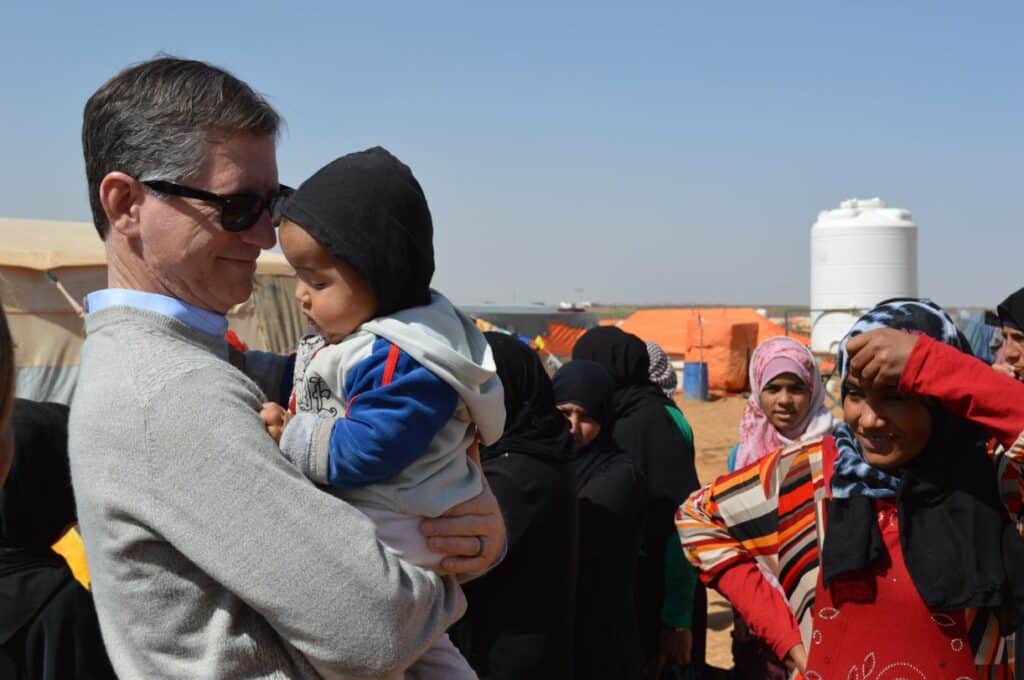 General Minister and President-elect John Dorhauer celebrates his new call with his wife Mimi...
Read More