The Farm Bill
Faithful Advocacy on the Farm Bill
What is the Farm Bill?
The farm bill is an omnibus (a single document that only needs one vote by legislature, but that packages together several different measures in to one), multiyear law that contains a range of agriculture and food programs. It's an opportunity for policymakers to address issues related to food and agriculture, and calls on them to oversee the implementation of the programs within the bill. The farm bill is renewed every five years, and 18 farm bills have been enacted since the 1930's.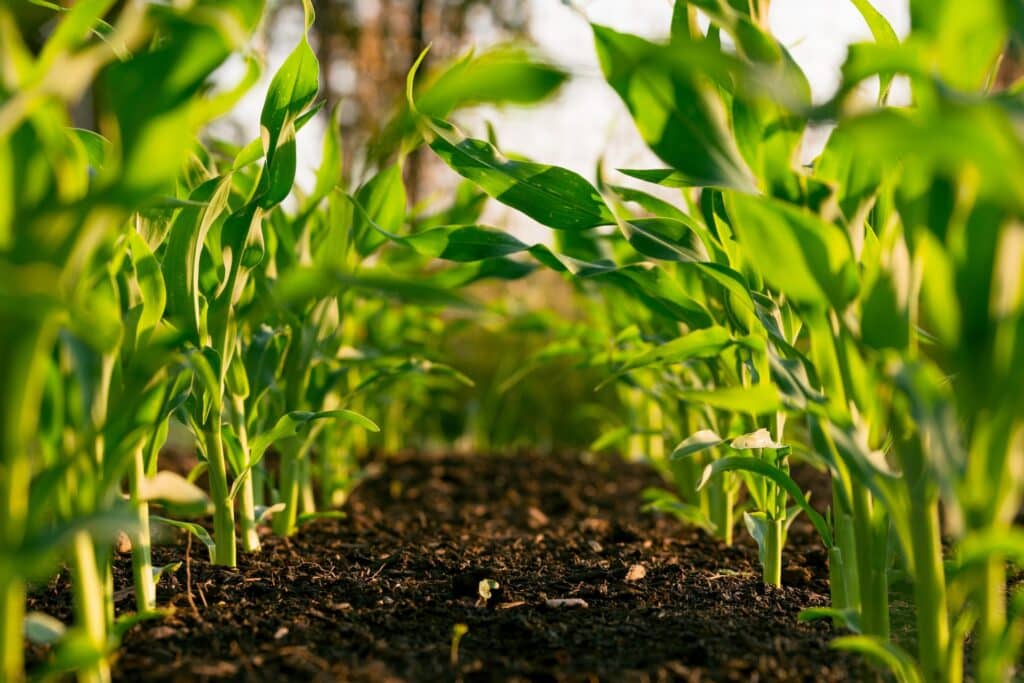 The farm bill is important! Without it, some programs like nutrition assistance and farm commodity support programs would expire. And while some of the programs within the farm bill are permanent, reauthorization of the bill allows our elected leaders to make important policy changes or budget adjustments that are needed over time. Read more about the UCC's advocacy priorities in the farm bill in this Getting to the Root by UCC Justice and Peace Policy Fellow, Thaddaeus Elliott.
The Farm Bill Primarily:
Supports farmers through federal crop insurance, trade/commodities policies, credit programs, research and rural development programs.Also supports programs for new, socially disadvantaged, and veteran farmers and ranchers.
Authorizes the funding of food assistance programs like theSupplemental Nutrition Assistance Program (since 1973). 76% of funding in the 2018 Farm Bill goes to the nutrition title.
Addresses conservation through titles on climate change, forestry (since1990), and renewable energy (since 2002). Also makes provisions for organic agriculture and restorative agricultural practices that conserve soil and arable land. 7% of funding in 2018.
Sowing Justice: Cultivating a Just World For All in the Farm Bill
Join the UCC Washington D.C. Office for a three-part webinar series in collaboration with Franklinton Center at Bricks on UCC advocacy priorities in the next farm bill. Farmers, policy experts, and impacted community leaders will highlight the need to advocate for economic, racial, and environmental justice for small farmers, the food insecure, and the Earth.
Join us on November 7, 14, and 28 at 7PM ET and be an advocate on the farm bill!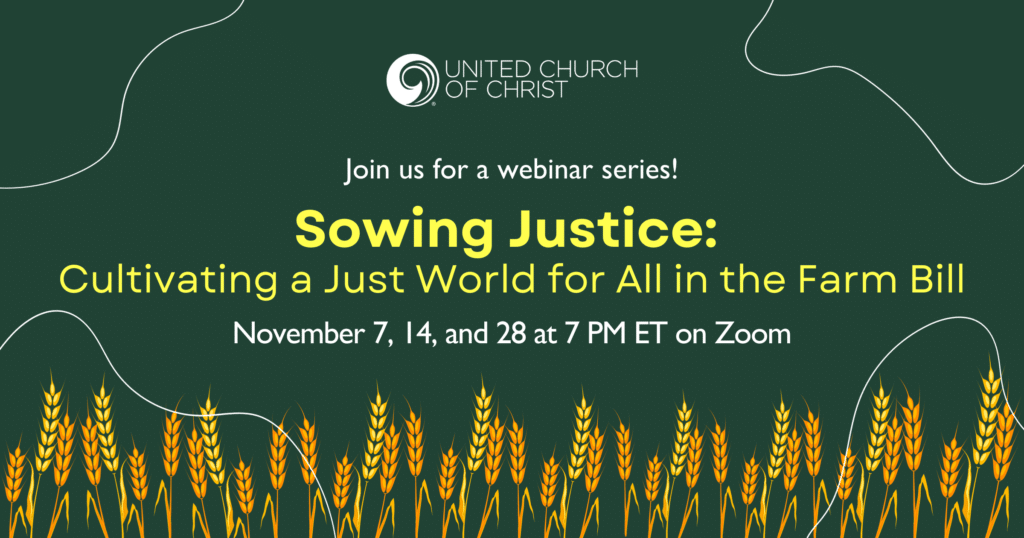 November 7 Webinar Resources
November 14 Webinar Resources
Recording of Nov 14 webinar coming soon!
November 28 Webinar Resources
Get involved. Answer the Call to Action.
Questions? Contact UCC.
Jessica Quinn
Communications Specialist
quinnj@ucc.org