The Christmas Fund provides 'care and compassion' in times of need
Martha Baldwin is a huge proponent of the Christmas Fund. A member of the Pacific Northwest Conference Stewardship Committee, she's encouraging others to support the annual offering, taken by The Pension Boards—United Church of Christ in December.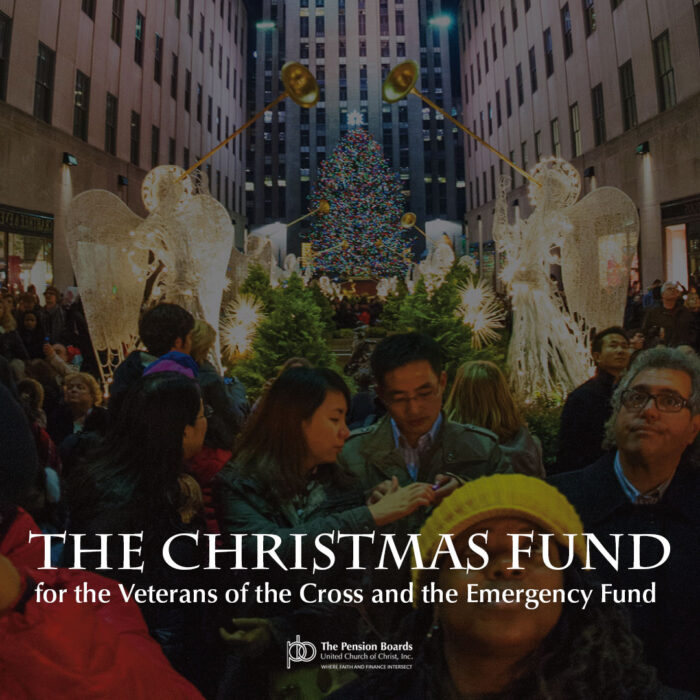 "The Christmas Fund has been caring for active and retired clergy and lay employees of the United Church of Christ for over 100 years, providing emergency grants, supplementation of small annuities and health premiums, and Christmas 'thank you' gift checks each December to our lower-income retirees," she said.
She's also seen how it makes a difference in people's lives. Her mother gets a check from The Pension Boards every year.
"I was raised in New England while my father served at churches in Massachusetts and Connecticut. My mother served alongside my father as a partner in ministry for 25 years," Baldwin said, noting that her mother is now 88 years old and still living in New England.
"The annual Christmas Fund checks are so appreciated and allow her to give back to her community and provide for special Christmas gifts to her grandchildren and great grandchildren."
$1.9 million in 2020
This year's theme, "Good News… Great Joy… All the People" (Luke 2:10), speaks to blessings the fund bestows. In 2020, more than $1.9 million was distributed.
"Last year was a tough one for many UCC clergy, both active and retired," said the Rev. Paul Ramsey, the Pension Boards' philanthropy officer. "But donations to the Christmas Fund made a big difference.
"Christmas Fund gifts helped pay the rent for low-income retired ministers and bridged the gap for one active minister's family when her husband lost his restaurant due to the COVID-19 pandemic," he said. "Christmas Fund donations took care of the unexpected expense of a major car repair, helped a retired minister attend his brother's funeral, and assisted in paying for daunting medical expenses, prescription costs, and groceries."
In 2020, gifts to the Christmas Fund enabled:
Monthly pension supplementation for 276 retired clergy and lay employees ($1,180,187)
Health benefits supplementation for 89 retired clergy and lay employees ($274,008)
Emergency grants for 96 individuals and families ($214,649)
Christmas "thank you" gift checks to 504 retired clergy and lay employees ($252,000)
Suggested offering date
The Christmas Fund for Veterans of the Cross and the Emergency Fund is one of four UCC special mission offerings. Sunday, Dec. 19, is the suggested 2021 date for the collection, but local churches are encouraged to pick an Advent or Christmas date that works best for them.
"United Church of Christ congregations and members have blessed the Christmas Fund with their generosity for many years," said Baldwin, who belongs to Kirkland Congregational UCC, in Kirkland, Wash. "This year, your care and compassion will be especially appreciated by those servants of the church who are facing a time of need."
---
Related News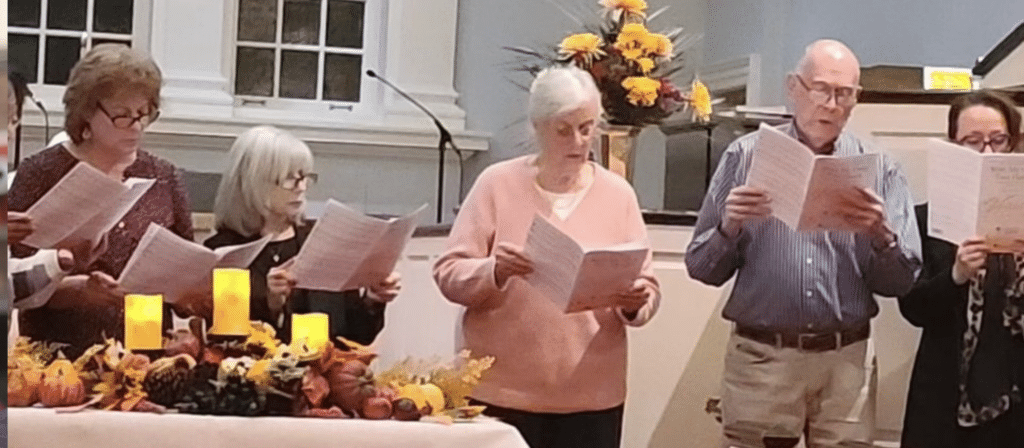 Many United Church of Christ congregations across the country participated in interfaith...
Read More