Synod votes to engage in conversations over Jesus' call to "Follow me"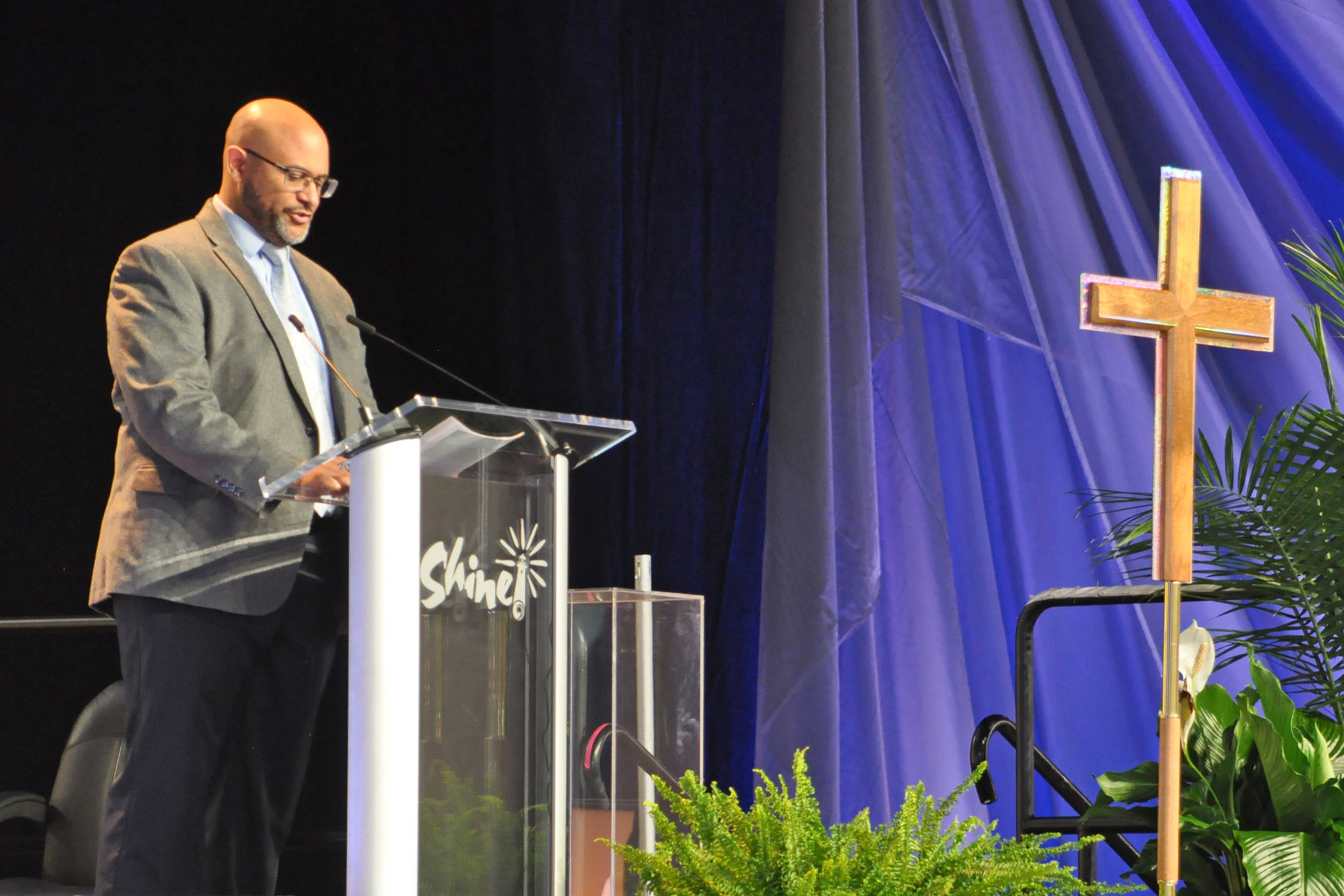 General Synod delegates overwhelmingly approved a resolution on Monday, June 24, that calls on local congregations to engage in conversations, within and among themselves, about "the significance of Jesus' call, 'Follow me' in this era," and the ways churches are responding to that call.  
The approved resolution was a streamlined version of one that originated in Community Congregational UCC in Benecia, Calif., and was brought forward by the Northern California-Nevada Conference. Conference Minister Emerita the Rev. Mary Susan Gast told the committee that considered the resolution that it grew out of a period of discernment in her own church, when an active participant was willing to serve as clerk but did not feel she could affirm the traditional requirements for church membership.
Gast said her church ultimately decided to revise its bylaws, and that the discussions had "strengthened our witness in the community and our vitality."
The committee was initially concerned that the resolution was aimed at excluding persons from church membership, but Gast assured delegates that that was not the case. The committee simplified the language of the resolution to help clarify its goal.
The Rev. Edward Livingston of the Penn Southeast Conference, who chaired the committee, told the plenary that after "a robust discussion and prayer," the committee had decided to approve the amendment, "hoping to learn from one another and support one another in faithful witness."
After the committee wrestled with the resolution, several members commented that its deliberations had modeled the kind of discussions the resolution hoped to foster. The Rev. Blair Hull, senior pastor of the United Church of Christ of Whitewater, Wisc., commented that the "spiritual grounding" of the educational intensive session and Gast's clarification were "fabulous. This is how church is supposed to work."
Some committee members expressed concern that at a time of tight denominational resources and staff, the resolution called for the preparation of a discussion guide and a process for compiling the results of local church discussions on what it means to "follow Jesus." Gast said she was willing to volunteer to work on the project, as was the presenter of the educational intensive on the resolution, Dr. Karl Kuhn, professor of religion and Grace Chair in Religious Studies at the UCC-related Lakeland University in Wisconsin.  Hull recalled Kuhn's observations that the notion of "following Jesus" had changed over history, noting "if people followed Jesus in the 1st century, they knew they would die."
Sara Fitzgerald, a Synod newsroom volunteer, is a member of Rock Spring Congregational United Church of Christ in Arlington, Va.
---
Related News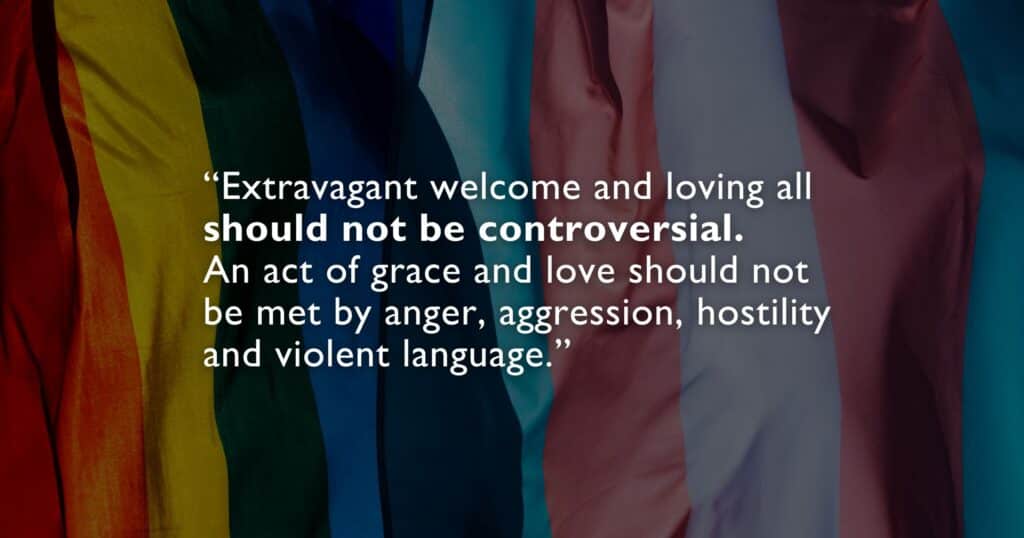 The United Church of Christ National Officers and the Conference Minister of the South Central...
Read More