Synod 'Meet the Candidate' gathering draws standing room only crowd
Delegates and visitors to General Synod 34 had a chance to meet the nominee for the next General Minister and President on Saturday afternoon, July 1.
"I don't have anything prepared because I am here to answer your questions," said the Rev. Karen Georgia Thompson.  
With that, people started lining up at the microphone. The first question directed to Thompson was simple. "What's your opinion on pineapple?" The lighthearted question, which referenced a practice session for delegates earlier in the day on the appropriate microphones to use during debates on business items, did not stump Thompson as she quickly responded, "I love fruits."  
The serious questions that followed covered topics including hope for the UCC, how to support churches in a time of declining resources and addressing changes happening in the institutional church.  
Relationships across settings
To the question of hope for the UCC, Thompson pointed out that if we judge our success as a church by large buildings that require a lot of maintenance and declining numbers that make it hard to keep up the buildings, that may lead to a feeling that the church is in decline.
"We need to look at how we shift the metrics we use to measure what we think is success in the life of the church," she said.
In response to a question about the role of the National Setting in supporting small churches that are struggling, Thompson came back to the topic of metrics.
"The role of the National Church is to be in relationship with the Conferences as to how we offer resources," said Thompson. "We don't have and can't have a cookie cutter mentality about what our churches need. We have a diversity of churches in the UCC."
She talked about the importance of resourcing churches so they can thrive by looking at metrics and impact. "We have smaller churches that are very effective in the settings they are in. They are in their communities, participating in food kitchens — doing a lot with small membership." 
She said the problem is perception: if those churches look at numbers and believe that because they used to have 100 members and now have 50 members it must indicate they are not thriving, they are missing the metrics that show the ways they are thriving, through their impact on their community. 
Speaking to local chuches
Juliana Holm of the Penn Central Conference said she resonates with what Thompson said because her church is in a community that has about 400 households and their church sees 12-20 people in worship on any given Sunday. All of the members are actively involved in some kind of ministry. Holm said she appreciates the Rural Ministry Network that has begun in the past couple of years.  
"We are feeling seen," said Holm. "And we still want to see ourselves in places like the UCC writers' group and in education resources that support our Bible studies of three people."  
"I thank you for your example," Thompson responded. "We can be more effective if we are more direct. The network is pretty young. There will be more coming out of Local Church Ministries." 
Betsy Happel of Kirkwood UCC in Missouri pointed out that there has been a lot of conversation this Synod from our speakers about the Body of Christ and how to imagine something different from the institutional church. She asked Thompson, "What do you see will change in the institutional church over time?"
Thompson replied that institutional church survival is where we count attendance and want buildings to look a certain way.
"I think that there are parts of the institutional church that we don't want to talk about," she said. "Those are the places that are infused with remnants of colonization including patriarchy."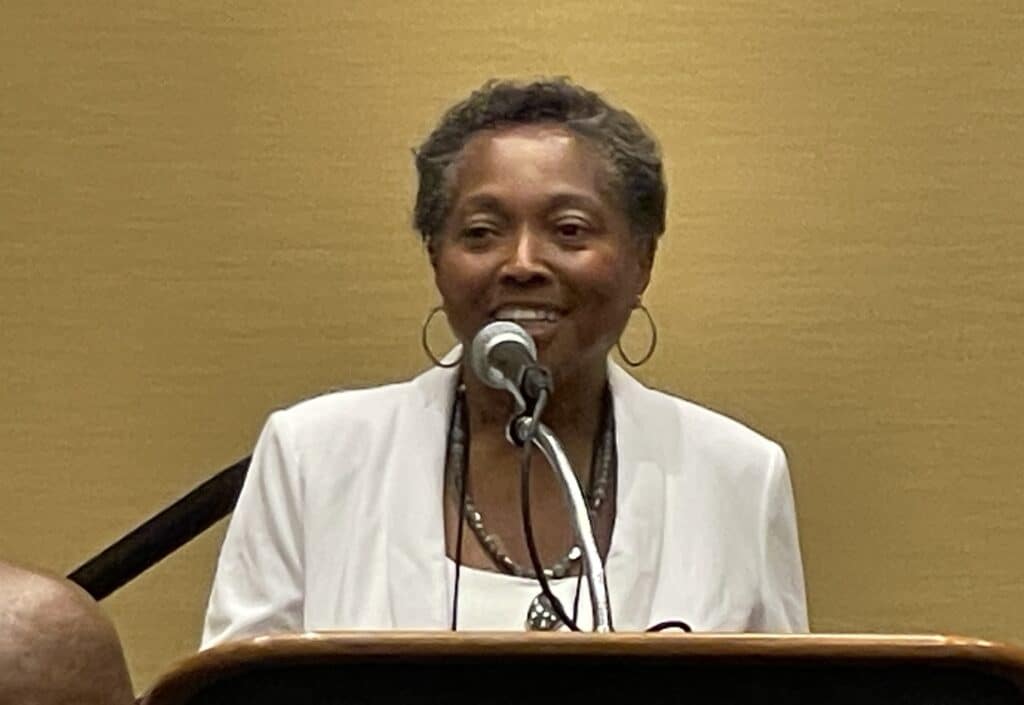 'The Body of Christ is dynamic'
She emphasized that if we say, "whoever you are and wherever you are on life's journey you are welcome here," we must apply it to the pulpit. "Patriarchy is where women go to seminary but can't get jobs. Patriarchy is the place where we say we want to be a diverse church but don't want to hire People of Color as pastors. Patriarchy is where we say we want to support LGBTQIA individuals, but we don't want to hire a LGBTQIA pastor."
The difficulty for the progressive church, she noted, is operating out of an institutional model that tells us we need a certain number of members to be viable and that we welcome new people but have a problem with the different opinions they bring.
"The Body of Christ is dynamic, changing moving and growing," Thompson said. "The church of 1957 cannot be who we are today. It took a crisis to push us to reimagine what church can be. Three weeks became six months and six months became three years and we had to start adapting." 
The next challenge for us, said Thompson, is to find our way to adapt and change, not because it is forced but because we see things around us that are no longer working.
"We talk about wanting to be innovators," she said. "If you want to innovate, you have to be risk-takers, and if you are willing to take risks you need to be willing to fail, and if you are willing to fail, you need to sit with it and learn so you can innovate again." 
Thompson reminded attendees that in the UCC we love to talk about "our firsts" and for every "first" someone took a risk to make that thing happen. 
The Rev. Diane Weible, a General Synod newsroom volunteer, is a former journalist and the owner of Enkei-Resolutions, a coaching and consulting business focused on supporting churches and ministers.
---
Content on ucc.org is copyrighted by the National Setting of the United Church of Christ and may be only shared according to the guidelines outlined here.
---
Related News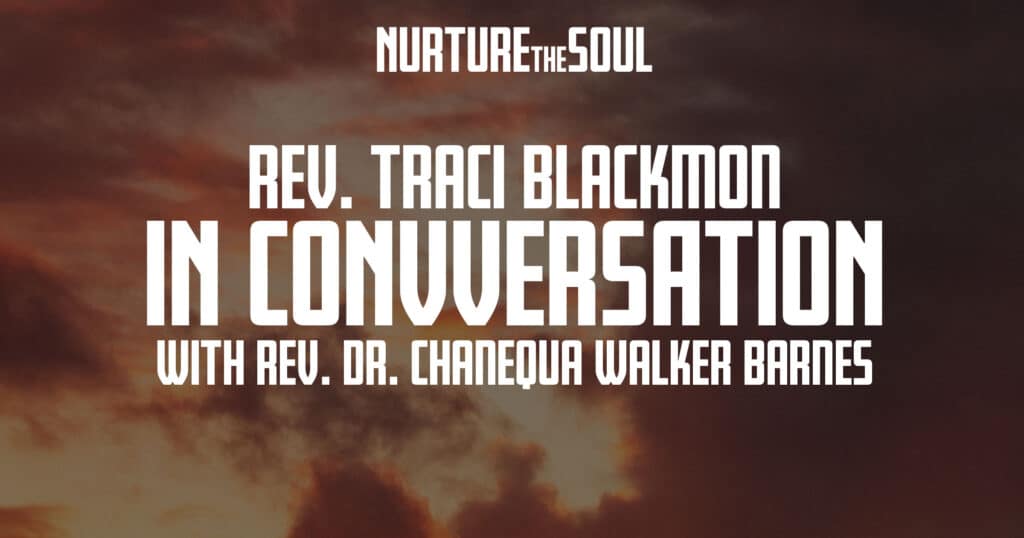 The impact of trauma and the need for self-care are vital -- and sacred -- topics for the...
Read More