Synod delegates pass resolution of witness on electrification 
United Church of Christ delegates at General Synod 34 approved a resolution Monday morning, July 3, aimed at reducing the reliance on fossil fuels.
The resolution, "Urging Planning for and Implementing Electrification," aims to encourage new energy by electrification as "one of the ways" UCC churches and individuals can  "protect all of God's creation" from climate changing emissions. 
Presenting the resolution for adoption, committee chair Mary Newcomb of the Illinois Conference said the committee carefully weighed both concerns and advantages, with sensitivity to concerns how achieving electrification is not necessarily feasible for all.  
"After a brief hearing, the committee was interested in forwarding the resolution with slight modifications," said Newcomb, adding the first change to "all God's creation" strengthened the resolution.
Role models for electrification
The approved resolution calls for churches and individuals to actively plan for and promote electrifying fossil-fueled space heating and cooling equipment, appliances, and machines when old ones fail or become outdated. They also should consider replacing outdated and failing electric items with more efficient electric ones and "become role models for electrification."
The committee inserted new language acknowledging the challenges of electrification for certain locations and settings, calling for "guidance of the Holy Spirit" when churches and individuals must consider "the practicality, or lack thereof, for their setting while following the heart of the resolution."
Finally, the resolution urges UCC congregations to "actively promote and advocate for electrification" and for UCC Conferences and Associations to support churches and their members in these efforts.
Debate on the floor
Debate on the floor included only a few delegates speaking, both for and against the resolution. before it was called shortly for a vote by Staci Cooper of the Missouri Mid-South Conference.
Three delegates, Jill Warner of the Minnesota Conference, Beverly Obert of the Illinois Conference, and the Rev. Tanya Sadagopan of the Wisconsin Conference, spoke against the resolution, mentioning concerns about feasibility and availability. 
Speaking in favor of the resolution were Clara Simms of the Southwest Conference, Terry Parrish of the Southern Conference, Kirk Johnson of the Central Atlantic Conference and Khaleigh Ladner of the Southern New England Conference.
Committee members Parrish, Johnson and Ladner all mentioned how the committee worked diligently to make certain the resolution doesn't place undue burden on those unable, by posing electrification as "one of the ways" to move away from climate changing emissions, providing "a start" for moving together as the UCC. 
Requiring a two-third majority vote, the resolution passed with yes votes from 574 delegates (86 voted no and 13 abstained).
Julie Darnold Atkins, a General Synod newsroom volunteer, serves the Missouri Mid-South Conference as communications specialist.
---
Content on ucc.org is copyrighted by the National Setting of the United Church of Christ and may be only shared according to the guidelines outlined here.
---
Related News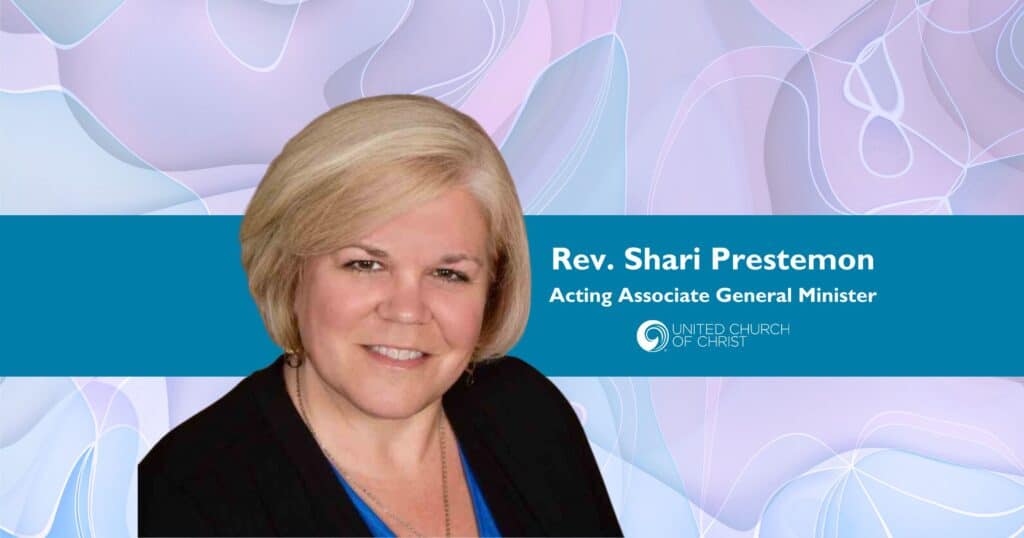 A new United Church of Christ national leader has been called. The UCC Board voted in a...
Read More