Support migrant families through UCC ministries on Giving Tuesday

As an Immigrant Welcoming Church, United Church of Christ congregations at the border and beyond are deeply involved in supporting people who are entering the United States with little or no resources, and helping them on their way to a better life. In Arizona alone, three UCC Churches have opened and operated temporary shelters in the last few months to respond to the crush of migrant families released by Immigrant and Customs Enforcement (ICE) and bussed to their facilities in need of assistance.
One of the churches, in Tucson, had hoped to close its shelter in early November, but was still attending to 45 guests on Sunday, Nov. 4, a larger group than previously served.
"The higher numbers didn't daunt volunteers who served meals, did laundry, drove people to bus stations and airport, sorted and distributed clothes and other personal items at the bodega," said Pastor Delle McCormick. "We always find that we have enough to go around."
As thousands of people continue to head north from Central America in an effort to enter the United States seeking protection, asylum or sanctuary, UCC churches partnering with nonprofit organizations and other faith communities to support migrant neighbors will need additional resources. On Giving Tuesday, November, 27, with your help, the denomination hopes to bolster support to our congregations, to keep up with the increasing needs of this growing population.
The UCC Giving Tuesday goal – to raise $25,000 — financial assistance that can be sent to Conferences and Congregations to supplement their care for migrants seeking sanctuary or asylum. Gifts that will allow UCC ministries to continue to make a difference in the lives of people seeking help — so they can continue to offer shelter, medical care, food, clothing, legal assistance and a bit of cash for their journey.
"The idea is to have money that goes in the hands of the people – we give them with a bag with food, toiletries and a bit of cash, to support their anonymity and their privacy," McCormick said. "We give each migrant $10 a person, so they have the power to decide what to do with that money."
The Tucson pastor said many of their 318 guests have attended worship with the congregation, which has been energized by the experience and the evident appreciation of the people they serve. She shared one moving antidote from a recent Sunday's service.
"After closing benediction, Roman, one of our guests asked if he could speak. He thanked us profusely and said that since they had arrived in the U.S. they had been treated better than they ever had in their lives before," McCormick said. "Roman began to sob as he spoke. The sense of 'deep church' brought us together across distance and difference. One member wrote to me later: 'Roman. He collapsed sobbing in my arms. The mixture of grief and relief was nothing I have ever felt in anybody. The church is like a miracle.'"
"What this little church has been for so many people, not just in Tucson, but across the country, is remarkable," McCormick continued. "People everywhere are emboldened by it. It's about God made manifest today. About Jesus being famous. Our guests are also saving lives and saving souls by being here. It's just about being the body of Christ in the world."
"Dozens of UCC congregations are opening their hearts and arms to migrants all along our southern border," said the Rev. Bill Lyons, Southwest Conference Minister. "Those churches are meeting migrants' basic needs for food, shelter, health care as they connect these families with their sponsors in the U.S. While our southern border congregations have been generous, this effort takes all of us. Your Giving Tuesday gifts put the 'we' in welcome."
Please visit our #GivingTuesday page to learn more and make a gift today.
---
Related News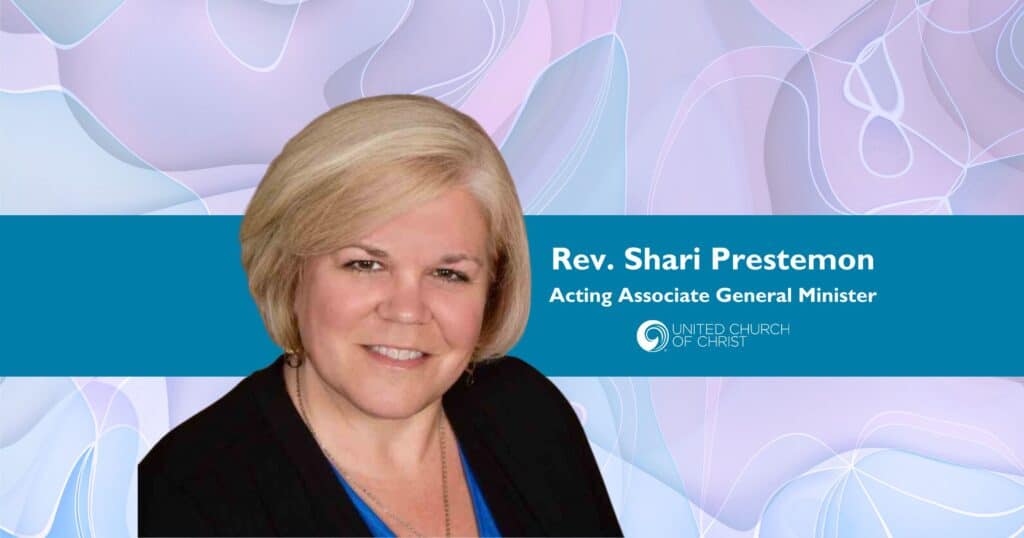 A new United Church of Christ national leader has been called. The UCC Board voted in a...
Read More