Stronger Together
One of the things that makes the UCC's Our Faith Our Vote Campaign so strong is our many partnerships. We have joined with partners from organizations across the country all fighting for the right to vote and have our voices heard. We would like to tell you about a few of those partnerships, and ask you to join us in the action!
Faiths United to Save Democracy
Power the Polls
Vote Early Day
Join Us
We believe that voting is a sacred right, and that everyone deserves to be able to cast their ballot and have their voice be heard in free, fair, and safe elections. With the midterm elections less than 50 days away, now is the time to mobilize! Get involved through one of the partnerships above, or with the many more resources on our website.
Jessica Quinn is the Online Communications Specialist for the UCC Washington D.C. Office
We want to hear from you! Would you like to share how you are engaging in the election process in your congregation or community? Email UCCTakeAction@ucc.org and share your story!
---
Related News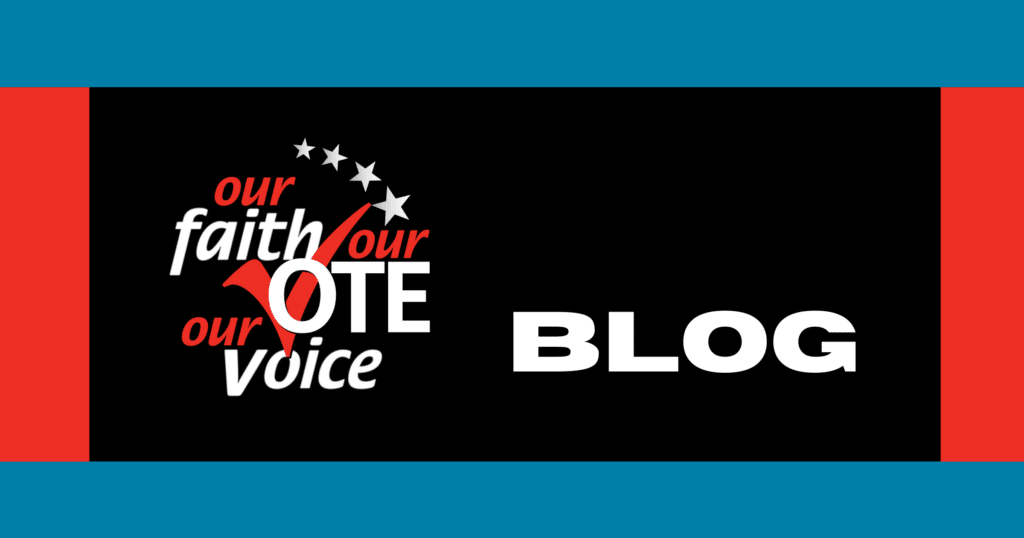 Now more than ever it is important that our UCC members cast their votes based on their values....
Read More