UCC revival bringing wood to fires of justice in Northwest U.S.
To reignite the fires of justice and fan the flames outward in the wider church, United Church of Christ Justice and Witness Ministries is partnering with the Central Pacific and Pacific Northwest conferences of the UCC in a "justice revival" on Saturday, Nov. 8.
"I see it as the church coming together as one, in a particular region of the country where we know the fires are burning, and coming together to renew commitments and meet each other in person," said the Rev. M. Linda Jaramillo, executive minister of Justice and Witness Ministries.
The idea was to gather in an area where people are doing prophetic justice work at the local level and help encourage them, give them the tools to strengthen their work, while learning from them and building relationships among national, conference and local colleagues.
The multi-setting gathering, which is being called "Stoking the Fires of Justice: A Revival for Social Change," takes place Saturday, Nov. 8, at First Congregational United Church of Christ in Vancouver, Wash.
There were 78 people registered as of Wednesday, Nov. 5, and Jaramillo has gotten word that at least 10 more plan to attend.
"I'm very excited about connecting local congregations with conference life and the national setting," Jaramillo said. "It's worshipful—engaging in prayer and song—and learning through workshops, and being renewed in our work."
And no UCC gathering would be complete without a public witness.
In the case of Saturday's gathering, the environmental leaders of the church intend to address the Tesoro Savage oil terminal. After a day filled with gospel music, preaching, and issue-based workshops, the revival will conclude with an action targeting the proposed facility that would transfer North Dakota oil from trains to ships bound for West Coast refineries. The action will involve a MASH-style ambulance responding to an emergency in which Vancouver Port Commissioners have placed private profit over public health.
The Rev. Brooks Berndt, pastor of First Congregational UCC, said that the Keystone XL Pipeline, the proposed oil pipeline that would transport oil from Canada through the heart of the U.S., has been front and center of the climate policy debate. The Tesoro Savage terminal, in Berndt's mind, is just as important.
"Few outside the Pacific Northwest are aware that an even bigger problem [than Keystone XL] is lurking around the corner," Berndt said. "We desperately need to make this an issue that is on our nation's moral radar, and I believe the United Church of Christ can help make that happen."
To close out the weekend, Justice and Witness Ministries national staff members will visit 10 local congregations throughout Washington and Oregon to preach and bring greetings.
"We're hoping to do this work annually. When we first considered this work, we found that we were looking at places where justice and witness teams were part of the conference life, and where there is energy for collaboration," Jaramillo said. "The big stuff they are doing in both [the Pacific Northwest and Central Pacific] conferences is climate change and immigration, and they are looking to more of that in the future."
---
Related News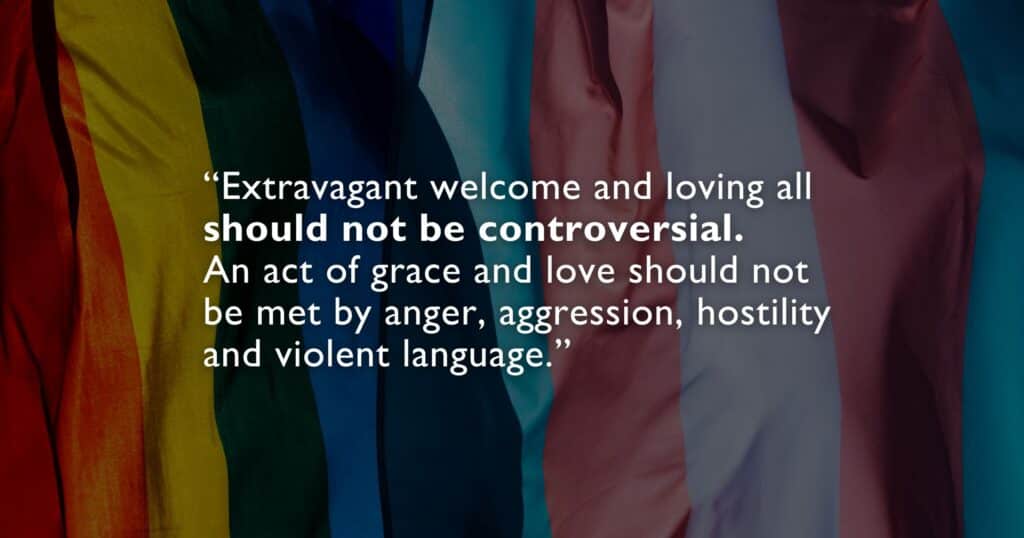 The United Church of Christ National Officers and the Conference Minister of the South Central...
Read More