UCC leaders condemn New York grand jury decision, call for examination of judicial system
A Staten Island grand jury has decided there was not enough evidence to prosecute a white New York police officer whose chokehold on an unarmed black man led to the man's death, a ruling issued Wednesday, Dec. 4, that drew widespread condemnation and sparked a wave of protests.
The group deliberated for less than a day before deciding not to press charges against the officer, Daniel Pantaleo, 29, in the death of the man, Eric Garner, 43.
In a joint statement, the United Church of Christ National Officers and the Conference Minister of the New York Conference of the UCC express outrage over the grand jury decision and call for a national examination of our judicial system and other institutions "spiritually perverted by racism." Here is the text of that statement.
It is an inexplicable travesty that the same words used to express our dismay and anger over last week's Ferguson verdict are now applicable, verbatim, in New York.
We affirm the anger and grief of all people of good conscience who are committed to justice and peace. We stand in solidarity with all African Americans who continue to live in fear of the ignorant, innate, institutional racism that threatens the lives of young black men, women and children every day. These are our sons and daughters, our brothers and sisters, our fathers and mothers, our precious children — our family in Christ.
We pray for nonviolent demonstration and official response to the outrage that is now being experienced and conveyed. Violence is not the path to justice — it is the root of all injustice. Silence in the face of injustice is not an option. We therefore cry out with a loud voice for justice in our land plagued with racism.
We are in agreement with Mayor de Blasio's statement: "Anyone who believes in the values of this country should feel called to action right now." As leaders of the United Church of Christ in New York and throughout the nation, we stand in solidarity with those bearing witness through prayer, protest, and vigil. We call for a national examination of our judicial system and other institutions spiritually perverted by racism.
Even under clouds of despair, we affirm the relentless hope that is ours as a people of faith. May this hope empower us to speak boldly and loudly to shed light on the systematic racism that daily threatens our Beloved Community.
We cannot move forward faithfully until there is honest reform to systems that institutionalize and legitimize racist practices.
The Rev. David Gaewski
New York UCC Conference Minister
The Rev. Geoffrey Black
UCC General Minister and President
The Rev. Linda Jaramillo
UCC Executive Minister for Justice and Witness Ministries
The Rev. J. Bennett Guess
UCC Executive Minister for Local Church Ministries
The Rev. James Moos
UCC Executive Minister for Wider Church Ministries
---
Related News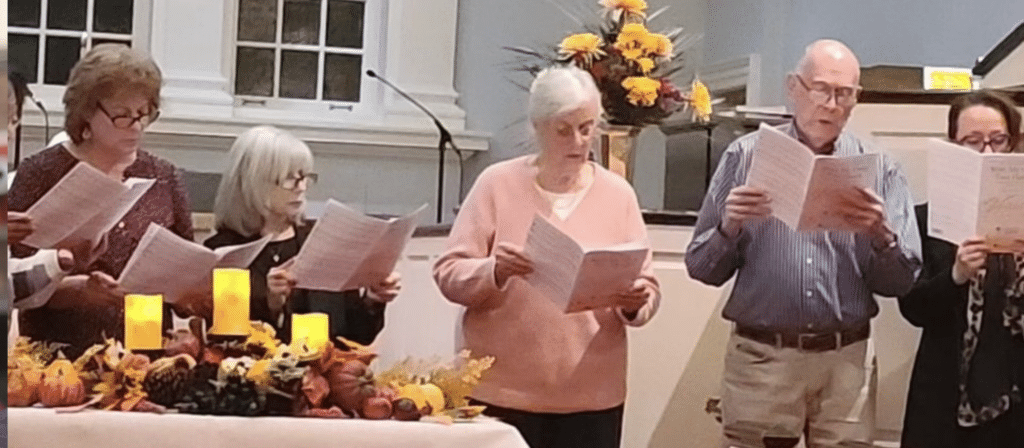 Many United Church of Christ congregations across the country participated in interfaith...
Read More