UCC's Starsky Wilson to co-chair Ferguson Commission
A UCC pastor has been named co-chair of the Ferguson Commission by Missouri Governor Jay Nixon. The Rev. Starsky Wilson will help lead a group of 16 independent citizens who will study the underlying social and economic issues raised by events in Ferguson—the shooting death of Michael Brown and resulting demonstrations and protests—and create a report with specific policy recommendations no later than Sept. 15, 2015.
Wilson, pastor of St. John's United Church of Christ and president and CEO of the Deaconess Foundation, was chosen to help lead the commission with co-chair Rich McClure, former president and COO of Unigroup and chairman of the St. Louis Regional Board of Teach for America.
"We are so proud of the leadership that the Rev. Starsky Wilson is providing in Ferguson and the entire St. Louis area to address the social and economic conditions and the very real racial disparities that are so evident in this city and in so many cities across the country," said the Rev. J. Bennett Guess, one of the UCC's national officers."He leads with moral clarity and an insistence that racial injustice be confronted at its base level, which includes a strong economic analysis. His support to involve and mobilize Ferguson's young people to become involved directly in the process toward healing and justice is just one of the ways he leads to support those most affected and impacted by the current crisis in Ferguson. We are grateful to have a courageous UCC clergyperson like Rev. Wilson at the helm of this important work."
Wilson will help guide a diverse group of 10 men and six women—lawyers, executives, pastors and public servants—as they work on a report with policy recommendations on citizen-law enforcement interaction and relations; racial and ethnic relations; municipal government organization and the municipal court system; along with ways to address equal opportunities in education, employment, housing, transportation, and health care.
"The members of the Ferguson Commission are tough, they are smart, they are empowered and they are independent," Nixon said. "Their most important work will not be what is written on sheets of paper or on a website. Their most important work will be the changes we see in our institutions and our work places, in our communities and in our interactions with one another. Change of this magnitude is hard; but maintaining the status quo is simply not acceptable."
Wilson joined the Deaconess Foundation, a faith-based grant making organization devoted to making child well-being a civic priority in the St. Louis region, in 2011. He serves on several boards, including the UCC Cornerstone Fund.
"I am called and have been blessed to serve children and youth of our region through engagement at the grass tops and grassroots of civic leadership," said Wilson. "Effective investigation, assessment and response to the multiple structural challenges that led to and have been exposed by the Aug. 9 shooting and its aftermath will require the perspective and credibility of both worlds. The work of this commission aligns with the work of Deaconess Foundation, which I lead, to advance the health of the region and its people through effective alignment of philanthropic, social service and governmental resources and policies. We envision a region that values the health and well-being of all children and prioritizes the most vulnerable."
Another UCC minister named to the commission, the Rev. Traci Blackmon, is pastor of Christ the King United Church of Christ in Florissant. She is also a licensed registered nurse with 35 years of experience.
---
Related News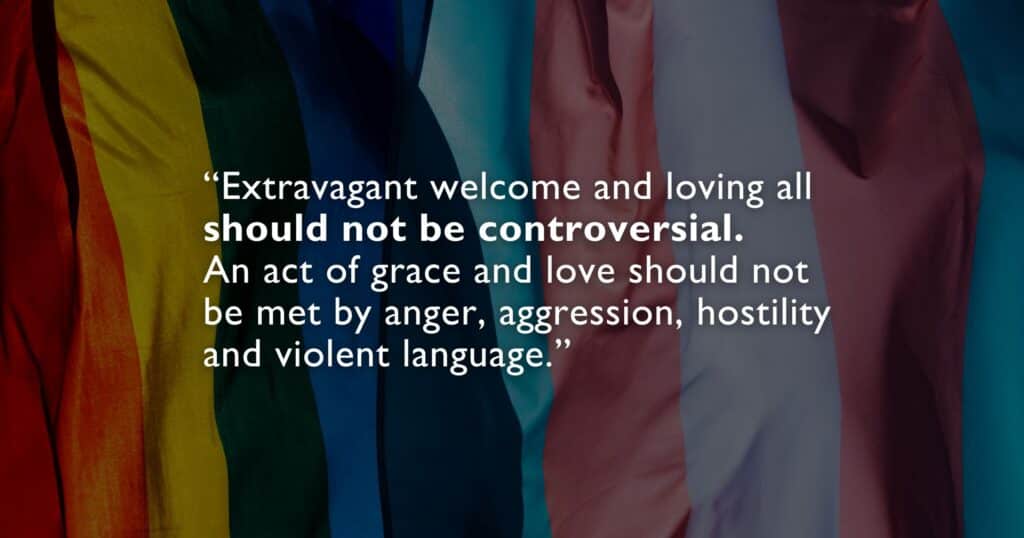 The United Church of Christ National Officers and the Conference Minister of the South Central...
Read More