Southern Conference taking on domestic violence as justice issue
In keeping with a commitment of being mission-minded and justice-hearted, the Southern Conference of the United Church of Christ has taken up the issue of domestic violence.
Believing that discussions of violence and domestic violence can take place in the church, the conference is looking to equip congregations with the ability to build ministries to care for victims of violence, with the aim of victims availing themselves at churches to heal, recover, and become whole again.
The conference has three forums lined up so far, the first of which takes place on Saturday, March 28, at Wesley Grove UCC, in Newport News, Va., which is part of the Eastern Virginia Association.
"We know the sports world and corporate America have taken up the mantle of engaging this critical issue," said the Rev. Edward Davis, conference minister of the Southern Conference. "We believe it needs to be housed in the church as well. Too often, people come to the pews having been victims, who suffer in silence and have no form or place by which to express their pain. The church must be there to hear their pain and care for their struggles."
The forum at Wesley Grove UCC will bring people from the community together with social service agency leaders, law enforcement, clergy and victims of violence to have open conversations about partnering together to benefit the community.
"We are in a community where there is a lot of violence and murder," said the Rev. Antonio Newsome, pastor of Wesley Grove UCC. "Newport News has a high ranking of domestic violence and gun violence, so we thought it would be great to house this forum here."
Newsome expects about 75 people to attend, and the doors are open to anyone.
"Some people who are members of our church are also directors of local human services, so we are using them and law enforcement for this forum," he said. "I think that it's time for the church to not be silent about this issue. We hear a lot about domestic issues that happen privately, but we do not come out publicly to let people know we are able to help."
In the coming months, there are forums scheduled in the Eastern Association and Western Association of North Carolina, following up on the violence from the shooting of three Muslim students at the University of North Carolina.
"Not to speak is to speak, and not to act is to act," Davis said, referencing a quote commonly attributed to German pastor and theologian Dietrich Bonhoeffer. "We cannot afford to be bystanders in pursuit of justice on this issue that affects women, children and families."
---
Related News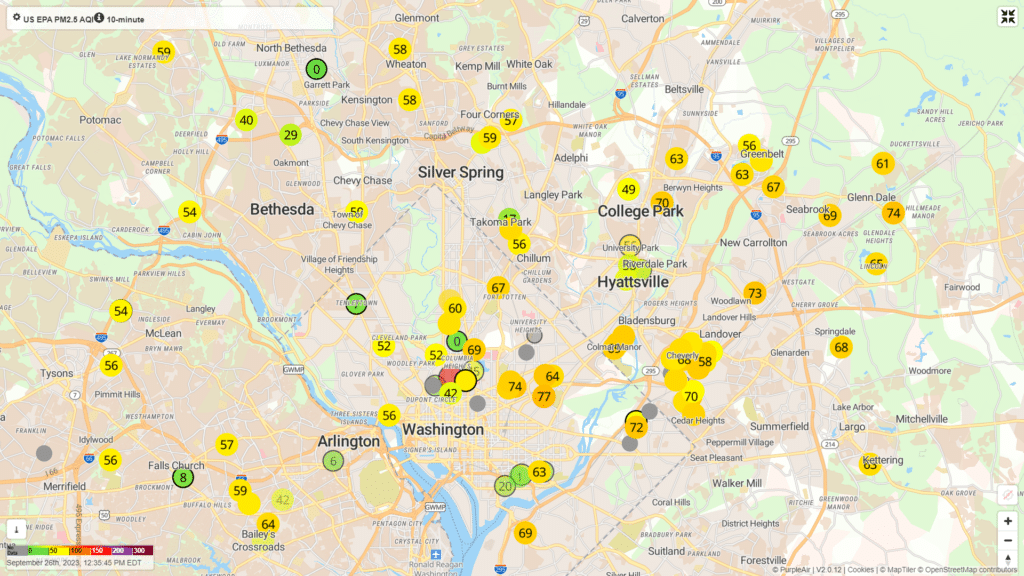 This summer, the United States experienced some of the worst days for wildfire pollution in...
Read More