Small-membership Conferences lead 'friendly competition' for Synod sign-ups
With less than two weeks to go before the official start of the United Church of Christ's virtual General Synod 33, the Central Pacific Conference is leading a "Congregational Challenge" designed to encourage UCC churches to register at least one member for this year's denomination-wide gathering.
As of June 21, members from 53.5 percent of that conference's 41 congregations had registered to attend. The South Central Conference was second, with members from 53.2 percent of its congregations registered, followed by the Central Atlantic Conference with 36.4 percent. 
Traditionally, the highest level of participation could be expected to come from the host conference or conferences that are geographically close to the host city. But, as Synod organizers noted, this year's virtual General Synod provides "a unique opportunity for people from across the nation to attend without the burden of travel expenses or time away from family and work."
"We created a scholarship fund to pay for half of the registration fee for members who wanted to go as visitors," said the Rev. Tyler Connoley, Central Pacific Conference Minister. "I'm not sure how many of our members took us up on the scholarship, but that seemed to generate a lot of buzz and demonstrate that we really wanted people attending."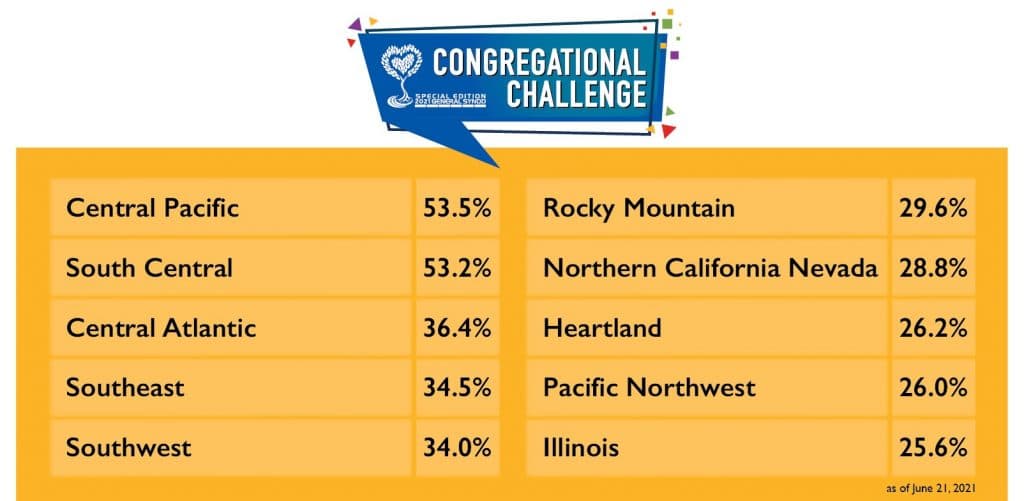 All Synod events will be held online and stretched over a 2-and-a-half-week period, beginning with pre-Synod workshops on July 7. The Synod's opening worship service and first plenary are scheduled for Sunday, July 11.
The latest standings in the informal competition among the conferences are available here, on the General Synod website, along with details about the agenda and registration fees. Announced in April, the contest tracks the percentage of congregations in each Conference that have at least one person registered for Synod. Final results will be announced during the Synod's "Evening of Celebration" on Thursday, July 15.
When asked to comment, the Rev. Freeman Palmer, Conference minister of third-place Central Atlantic, quipped that he would be happy if his Conference ends up with the bronze medal. "This is really good to hear that all three Conferences are doing well in participation and registration at General Synod," Palmer said. "We are glad to engage in friendly, and I repeat friendly,competition, and I will hardly complain if we hold on and come in third place." 
Sara Fitzgerald, General Synod News Team volunteer, is a member of Rock Spring United Church of Christ, Arlington, Va.
---
[NOTE: This article was updated on July 7, 2021, with corrected June 21 "leader board" figures in the text and the graphics accompanying it. General Synod officials provided these, saying they had erroneously reported higher figures earlier.]
---
Related News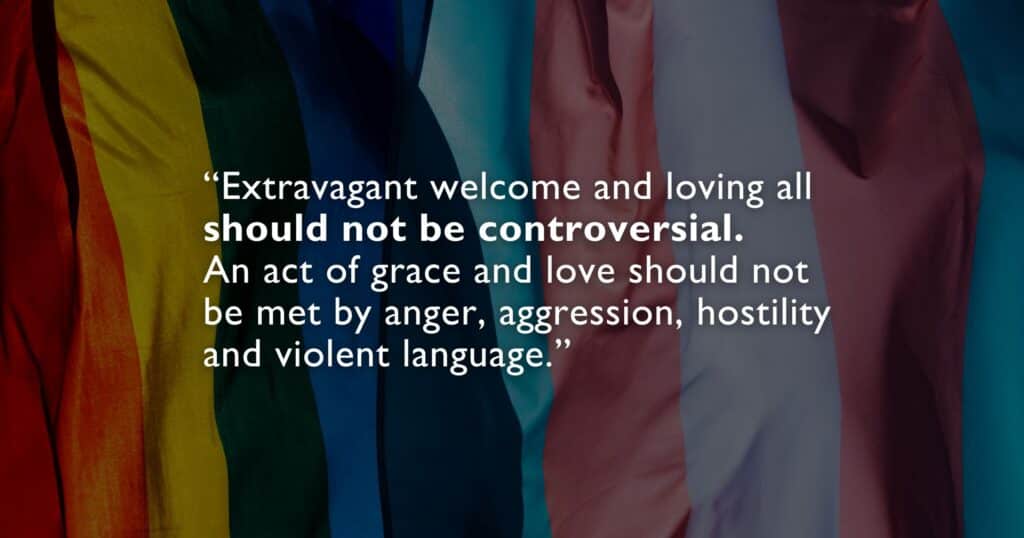 The United Church of Christ National Officers and the Conference Minister of the South Central...
Read More