Seattle UCC Good Friday service to lift up trans, non-gender conforming lives
Each year on Good Friday, members of the Liberation United Church of Christ come together to acknowledge the last seven phrases spoken by Jesus Christ during his crucifixion. This year, when the Seattle-based congregation gathers to observe Good Friday, it will lift up transgender and non-gender conforming persons at an ecumenical service by having them speak about what a particular last phrase of Christ means to them, and for the wider world in terms of LGBTQ and racial activism.
Powerful statements: "Forgive them, for they know not what they do." "Into your hands I commit my spirit." "My God, my God, why have you forsaken me?"
The Rev. Darrell Goodwin explained that this service and those words of Jesus share the message that church can be a safe space for trans and gender non-conforming people.
"The UCC is uniquely positioned to share this extravagant welcome, and this service is an overt way of stating that openly and publicly," said Goodwin, pastor of Liberation UCC. 
The April 14 service will be streamed live on the congregation's Facebook page. Speakers have been lined up from Liberation UCC, Episcopal Church of the Ascension, LGBTQ advocacy groups the Gender Justice League, Tacoma Rainbow Center and Pride ASIA, and Seattle University.
Each of the speakers will read a short passage from the Gospels and offer their perspective on one of Christ's final seven phrases, and will have their feet washed — a ritual of humility and servanthood, performed by Jesus with his disciples the evening before his death — by a cis-gender clergyperson.
"We are so excited about what this event could mean for continuing to push the boundaries of what people think of as faith," Goodwin said.
The service comes at a time when transgender persons have become the targets of legislative efforts to roll back LGBTQ protections. In Washington state, lawmakers introduced HB 1011, which would amend the state's already existing law to allow for so-called "bathroom bills," which seek to prohibit a person from using a restroom that aligns with their gender identity — as opposed to the gender with which they were born — unless they had re-assignment surgery.
"This is one of many anti-trans legislations that have either been introduced, or are attempting to gain traction, in the country," Goodwin said. "This is alongside the number of deaths of black and brown trans lives this year alone. We are hoping to provide a safe place in the church for these voices to be elevated, seen, noticed, and amplified. At Liberation, our moderator, Cole Peake, is a trans man, and in our conference's annual meeting he extended an invitation for the Pacific Northwest Conference to think critically about our role in the trans community — and as his home church we have done just that."
---
Related News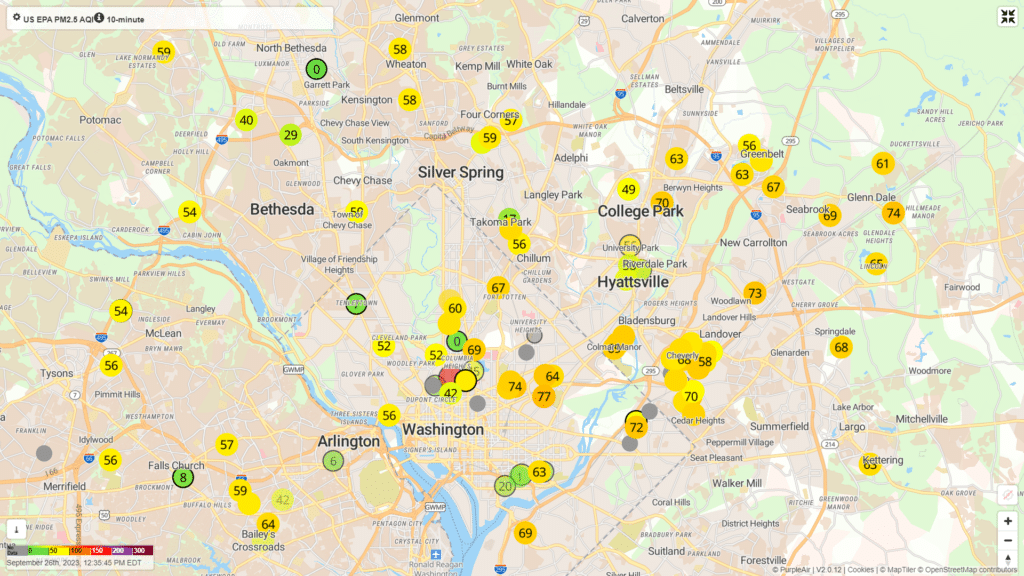 This summer, the United States experienced some of the worst days for wildfire pollution in...
Read More