UCC members in Seattle protest oil rig heading for the Arctic
Living in Seattle, the Rev. Meighan Pritchard is proud of the waterfront city's efforts to be environmentally sustainable – in recent years, the region has generated a large portion of its electricity from hydropower, bike lanes have popped up all over, and the Washington governor recently proposed a state carbon tax. So when a Shell Oil Company rig arrived in downtown Seattle on May 14, temporarily docked there before heading to Alaska for oil and gas exploration in the Arctic, residents like Pritchard were outraged. Environmental advocates, including several from the United Church of Christ, joined in a weekend of protests and actions to voice their opposition to the oil rig and the environmental impacts caused by continued drilling for fossil fuels.
"The environmental community here reacted with great dismay and outrage when people discovered that the Port of Seattle had leased Terminal 5 on the Elliott Bay waterfront to Shell Oil to use as a staging area for Arctic drilling over the next few years," said Pritchard, UCC minister for environmental justice and pastor of Seattle's Prospect Congregational UCC. "Environmentalists want to move this region away from fossil fuels, not watch it become part of the infrastructure for further exploration of oil in the remote and harsh Arctic."
On Saturday, May 16, about 250 activists in kayaks paddled out to the rig in Elliot Bay in an attempt to block access to it. John Daugherty, a member of Prospect UCC, was one of the "kayactivists" in the flotilla. While he was disappointed by the turnout of kayakers – he had hoped there would have been at least 1,000 – he said the participants were "kindred souls joined by a common cause," hoping their actions would make a difference. 
"I paddled to within about 50 yards of the rig," said Daugherty. "It was quite imposing to view it from the surface of the water.  Symbolic of the relative power of our positions – us in tiny fiber glass boats and the company that we are opposing with the resources to build such a structure, 307 feet high with massive capacity to harm our ecosystems.
"Sometimes we just have to show up, not knowing what will happen or whether it will feel, in the end, like it was worth our time," he added. "I think a lot of history is like that. People just showing up, not knowing whether others will come or not, but sometimes they do come, with enough strength to make a difference."
The protests continued on Monday, May 18, at the Port of Seattle, where nearly 200 activists blocked oil workers' access to the oil rig. In news reports, protestors said that drilling would threaten the Arctic's vast layer of sea ice, which helps regulate global temperature, and that the region's frigid climate could make a spill impossible to clean. While lawmakers in Alaska say drilling could bring economic benefits to the state and to the Pacific Northwest, protester Rich Voget, a member of Keystone UCC, said he rejects the "false choice of jobs versus environment" when our one and only planet is at stake.
"Jobs, jobs, jobs. There's only one planet," said Voget. "You can get another job; you can't get another planet. Delaying is destroying your children's future."
---
Related News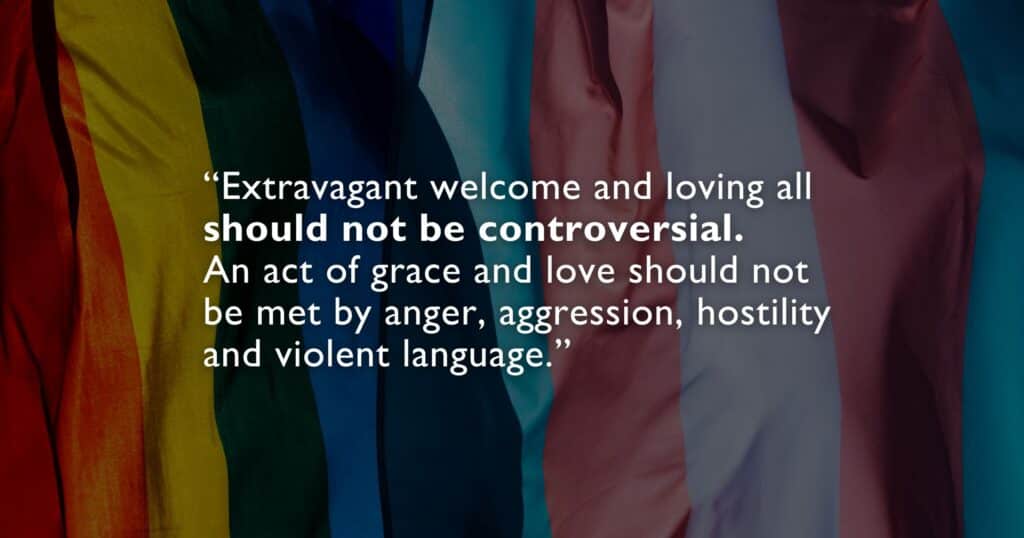 The United Church of Christ National Officers and the Conference Minister of the South Central...
Read More