SCOS participants learn disaster recovery by doing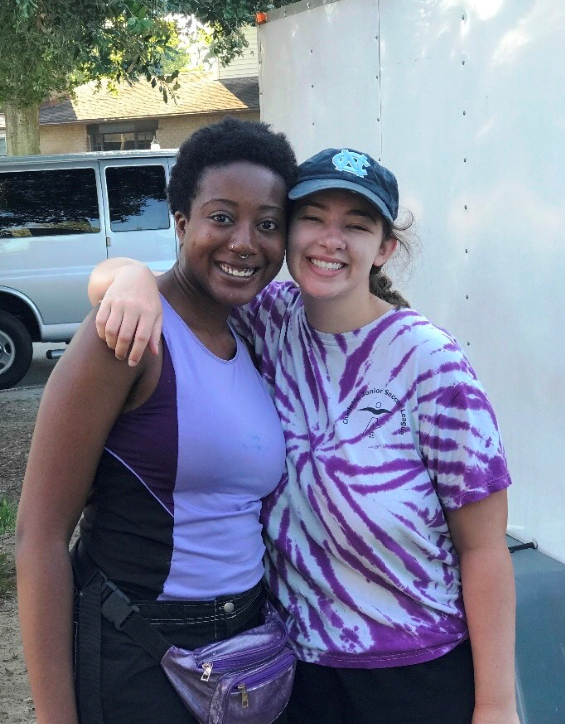 Why engage in disaster long-term recovery?
Nemah M., 19, and Hannah G.,* 20, have something to say about that after spending two months interning with Volusia Interfaiths/Agencies Networking in Disasters (VIND) in Volusia County, Fla.
The young women were two of several participants in this year's Summer Communities of Service (SCOS), a joint United Church of Christ – Alliance of Baptists leadership program for young adults aged 19 and older.
VIND is one of UCC Disaster Ministries' long-term recovery work sites, offering aid to survivors of Hurricane Matthew in 2016 and Irma in 2017. With great assistance from volunteer mission teams, VIND has completed 48 repair and rebuild jobs, with 28 frame homes left to complete, said VIND Program Coordinator Terry Foley. VIND also is helping residents obtain grants for repair or replacement of more than 300 hurricane-damaged mobile homes.
Hannah and Nemah, both from Charlotte, N.C., first met this summer when they reported to work at VIND.
Nemah, a sophomore journalism major at North Carolina A&T State University in Greensboro, and Hannah, a junior communications/human development and family studies major at University of North Carolina in Chapel Hill, served VIND from June 3 through August 1.
They spent about half their time at home-rebuilding sites, working together with volunteer work teams. The rest of the time they spent in the office, collecting and compiling still-unmet, hurricane-related needs and assisting with grant proposal writing.
"The efforts of disaster recovery are worthwhile in ways you might not even expect," Hannah observed. "You get the opportunity to see the people you are helping and understand how much their having a stable home is the foundation for everything else. Everyone you work with has a bit of a new beginning and it begins with their house, it really does. For a lot of people, their home is all they have. It's wonderful to be even a fraction of this transition in that person's life."
She added, "The dirt, mud and paint stains on your clothes … if you have to throw away your sneakers as I will have to … it's worth it!"
Nemah also spoke of the value of working with disaster survivors' recovery. "I can tell you that you will get something positive out of it. You will discover something, learn something, make a connection with the homeowner. Hannah and I learned something from every client and every volunteer group that came to help."
Both Nemah and Hannah brought a prior interest in disaster work to their internship at VIND. They had experienced the terror of Hurricane Florence's approach in September 2018; fortunately, their homes and universities saw only relatively minor flooding and downed trees.
"I was always interested in doing disaster recovery," Nemah said, "knowing especially that any natural disaster could hit people in low-income situations, and they are already not doing well so it makes things worse."
For her part, Hannah said, "I saw this as an opportunity to grow in service, which is a big part of my life. I'm hoping to do social work. VIND does case management, which is similar to social work, and our supervisor, Terry Foley, has social work experience. Also, I thought it would be interesting to learn about a community other than my own."
A key experience, Nemah said, was "how much you have to do before getting into the home" to begin reconstruction. "Especially case management. Getting to know the client is just as important as the construction part."
Hannah said she "didn't expect the extent of damage people were living with – the conditions people who are still waiting for help have had to live with – to be so vast in 2019," long after Hurricanes Matthew and Irma had blown through.
"Lots of homes still have leaking roofs," Hannah said. "Repairing them is the starting point for the inside work of cleaning up mold and mildew and ripping out ruined walls and floors. A lot of people are living in conditions we wouldn't think were livable."
Foley, VIND's Program Coordinator, gave a "positive review" to the Summer Communities of Service program and to the young women.
"Both Nemah and Hannah added value to VIND by bringing new energy to our office while taking initiative both in our office and at our work sites," Foley said. "Both grew in ways of gaining new skills in leadership and learning the logistics of disaster recovery in a work environment, obtaining valuable information about running a nonprofit organization.
"Other long-term disaster recovery organizations should host SCOS interns because they can provide an opportunity to them to gain a new experience of volunteering in its fullest and to be a part of a community in need," she said.
Indeed, both women said their summer experience strengthened their resolve to live lives of service.
"This summer's internship "made me more empathetic than I already was, and put me in a perspective of wanting to give back even more than I already do," Nemah said. Echoed Hannah, "This summer has reiterated what's important to me, doing work that fulfills the soul."
Read more about VIND/register your volunteer work team today!
* First name/last initial used to protect privacy.
---
Related News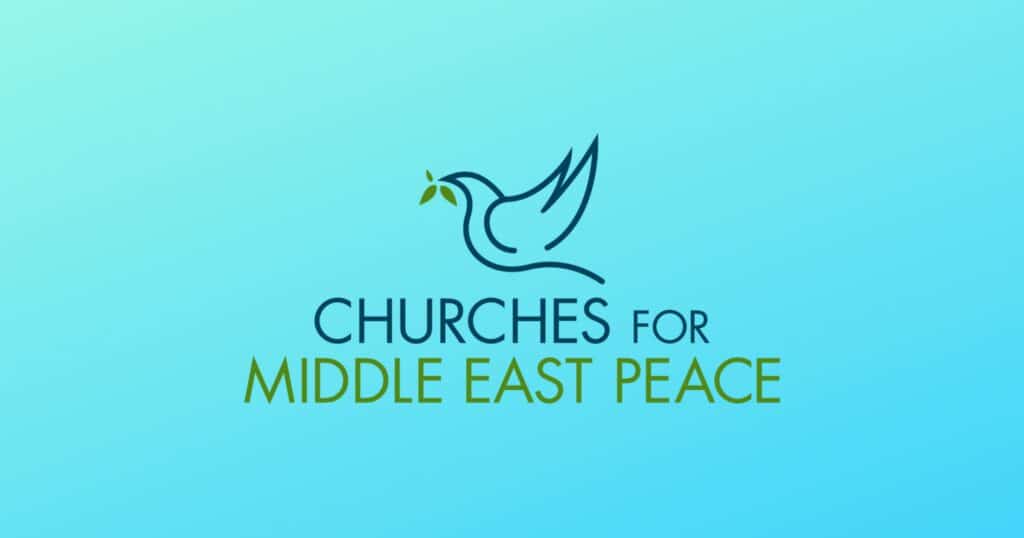 The following statement was issued Dec. 2 by Churches for Middle East Peace (CMEP), of which...
Read More