Sacred Conversations to End Racism 2-Day Intensive Workshop
The murder of George Floyd on May 25, 2020, by Minnesota Police office Derek Chauvin ignited uprisings across the nation and globe. Protestors used advocacy and nonviolent direct activism to bring awareness and recognition that state-sanctioned violence would not be tolerated towards people of African descent. UCC Racial Justice Ministries welcomes clergy and laypersons to embark on an anti-racism learning journey.
Register today for an intensive 2-day anti-racism workshop.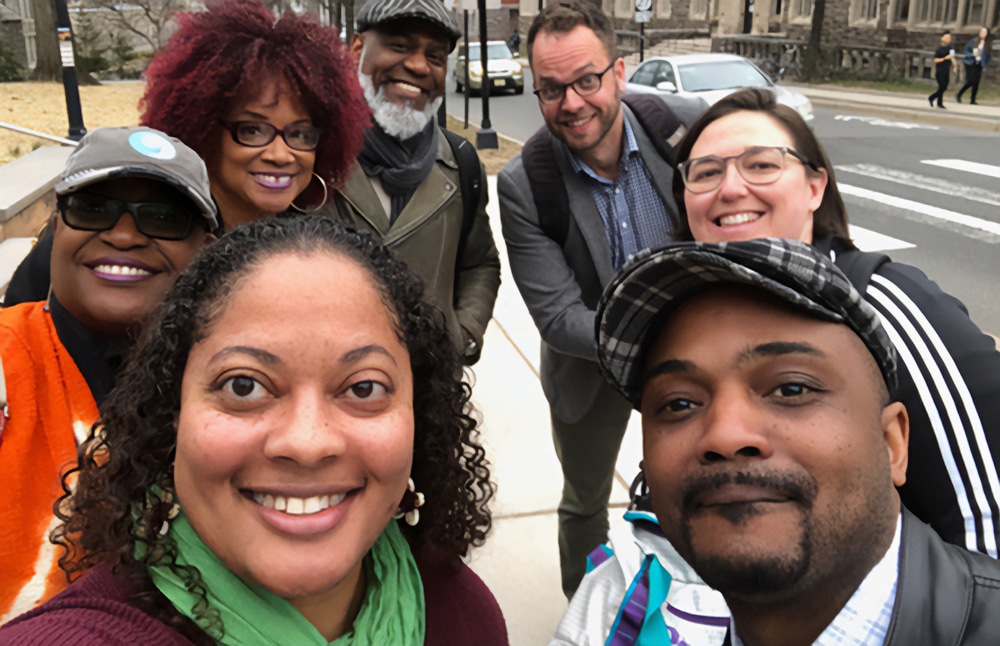 Day One Outline
Racism In The American Church
White Savior: Racism In The American Church V
How Did We Get Here?
Transformative Work – Dismantling The Colonial Narrative
Pre-human & Pre-colonial History
Historical Construction of The Myth of Race
The Architects of Race Myths
Structural, Institutional And Individual Racism
The Myth Of European & Anglo Saxon Superiority
Internalized White Supremacy
Intent Vs. Impact – A Case Study
Day Two Outline
Decentering Whiteness
How You See Me
Dismantling Christian Supremacy
Cultural Theologies
Reading The Hebrew Bible Responsibly
Do No Harm
Restorative Healing & Spiritual Care
Strategies For The Journey
"It is difficult to express how this SC2ER study has affected me in terms of my personal, spiritual, psychological being. To be clear, it is the most difficult course of study in which I have ever participated. And in all of these areas, it has been the most liberating. Sacred Conversations is an unprecedented invitation to be part of a transformative vision whose goal it is to eradicate racism. Through in depth study into the historical myths of race, one is called upon to examine all implicit and explicit beliefs about what one thinks they know, in order to truly grasp the gross and immoral impact racism has had, and continues to have, on every system in this country. This study requires commitment to study, a listening heart, a desire to share what you've learned and an immense amount of humility. I promise you will never be the same."

Rev. Clare Twomey, SC2ER Certified Facilitator, Senior Pastor, Vista Grande Community Church


Questions? Contact UCC.
Rev. Dr. Velda Love
Minister for Racial Justice
Lovev@ucc.org
(216) 736-3719