Retiring 'Sermon Seeds' writer passes pen to Ohio pastor with varied background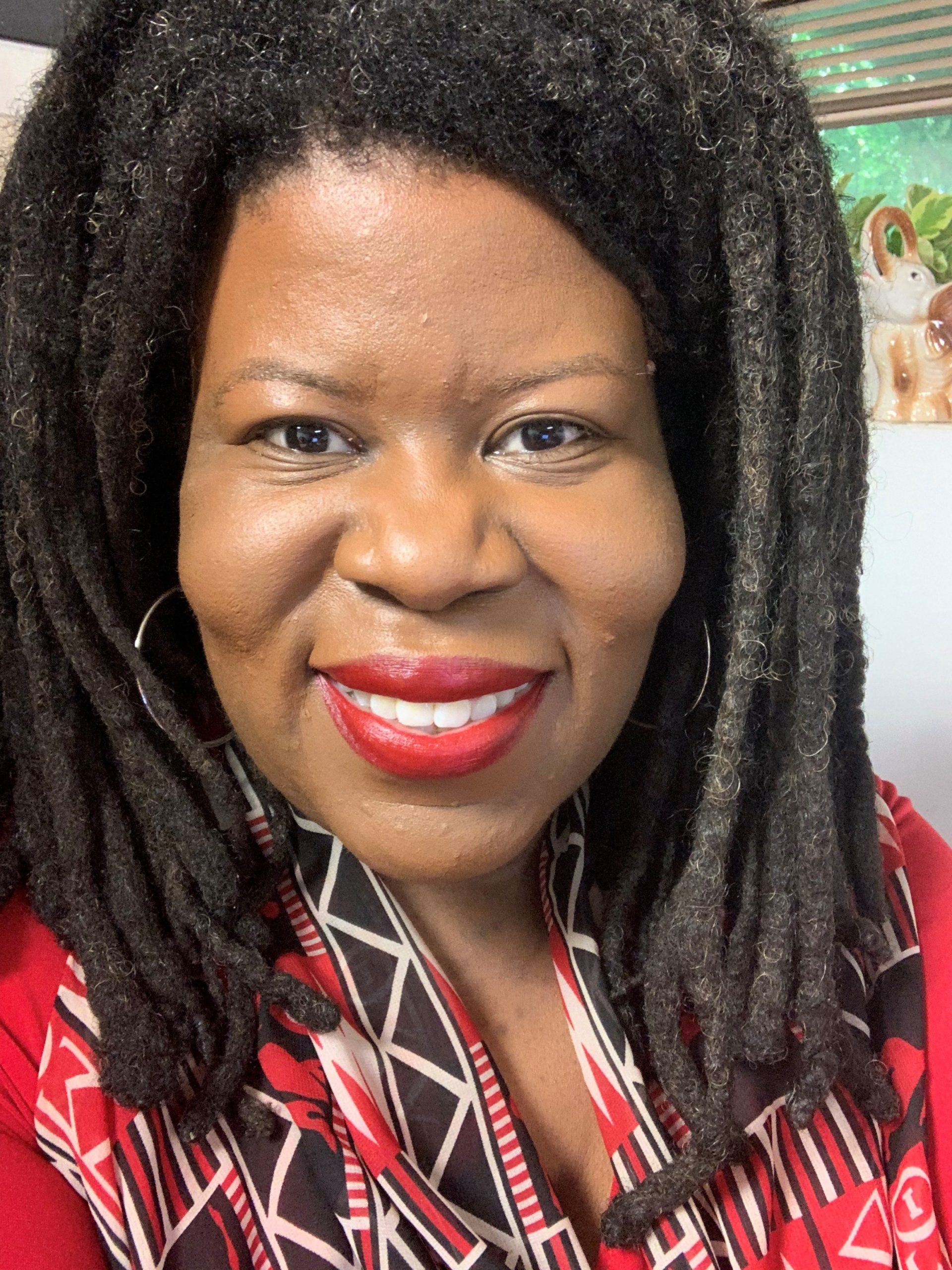 The United Church of Christ's "Sermon Seeds" feature has a new writer, replacing a longtime predecessor who has just retired.
The Rev. Cheryl Lindsay, an Ohio pastor and communications consultant, stepped into the "Sermon Seeds" role Nov. 16. The Rev. Kathryn Matthews, concluding 17 years as writer, posted her last "seeds" entry Nov. 13.
The popular weekly reflection on a biblical text is available at the UCC website and is followed by nearly 2,200 users on Facebook. In addition, "Weekly Seeds," a version designed for congregational Bible studies and personal devotions, reaches more than 5,600 subscribers by email.
Each week's text comes from the Revised Common Lectionary, a cycle of readings used by many churches. The "seeds" are part a broader UCC sermon-preparation resource called "SAMUEL," containing several biblical texts, prayers and other worship materials.
'Mining for diamonds'
In addition to her new role, Lindsay will continue as pastor of First Congregational UCC, Wellington, Ohio, and as communication and web consultant for the Living Water Association of the UCC's Heartland Conference.
She is also treasurer of the Association, chair of the Conference's One Heart Working Group, and board treasurer of United Protestant Campus Ministries, which serves two Cleveland universities and a community college.
"I'm so delighted – I'm so excited – to be entering into this role, and humbled by it, but also looking forward to all the possibilities," Lindsay said. "I have a real desire to explore the text in fresh ways, to look at it with fresh eyes, and look for things we haven't discovered – mining for diamonds, if you will." She said she will be "looking for different voices to ring through the text – some of the lesser known or explored characters in the Bible that I think we should hear from and listen to."
"When we had our interview conversation, the first thing that she lifted up was the theological diversity of the United Church of Christ," said the Rev. Chris Davies, who leads the Faith Education, Innovation and Formation Team. She said she appreciated Lindsay's "attention to that and how 'Sermon Seeds' will reflect it."
"We are so excited on the Faith INFO team that she's going to join us and vision alongside us about what we can do for local churches going forward," Davies said.
Inspiration from many sources
Davies also praised "the excellence that Kate Matthews has stewarded for many years" as writer of "the most-utilized resource in the denomination."
Matthews was a member of the national staff, serving on what was then the Stewardship Ministry Team, when she volunteered in 2003 to oversee SAMUEL – a resource that focused on stewardship themes since its start in the early 1990s. Adding "Sermon Seeds" was her idea.
"I had a sense that pastors might appreciate even more in-depth reflection material for their preaching preparation, drawing on the work of biblical scholars, theologians and preachers as well as voices from history, literature and current events in order to 'shine the light of the gospel' on our life together," Matthews said. "The resource expanded over time, with input from pastors and preachers who made suggestions on how to improve it."
'Part of a preaching ministry'
Along the way, Matthews drew insights from a varied UCC career that included not only 16 years of work in the national setting but also a range of local church work. She served as associate pastor of Pilgrim Congregational UCC, Cleveland, interim pastor of New Vision UCC,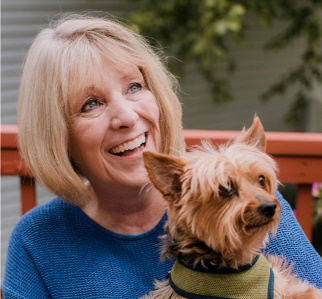 Canton, and founding pastor of Amistad Chapel UCC, the local congregation formed in the chapel of the national UCC office building in downtown Cleveland. She also taught theology at two Cleveland-area universities.
Matthews retired from full-time ministry in 2016, but said she enjoyed continuing "Sermon Seeds."
"I loved all the reading and study involved in preparing to write the reflections, but even more, I loved hearing from preachers who felt like colleagues and friends, even though we never met in person," Matthews said. "I loved being part of a preaching ministry across the church and around the world, even when I didn't have a pulpit of my own each week.
"I loved having the privilege of describing, however humbly, the beautiful, inclusive theology of the United Church of Christ, through its biblical and theological witness. I am thrilled that Cheryl Lindsay will continue to produce this resource, and I know that her voice will bring fresh perspectives and a wealth of wisdom for preachers."
'I love to engage in questioning'
Lindsay, too, brings a varied background to the task. She earned a bachelor's degree in economics, with an emphasis in marketing, from The Wharton School at the University of Pennsylvania in 1993 and worked in banking and finance before sensing a call to the ministry.
From 2009 to 2019, she served as a ministerial associate at her home church, Cleveland's Mt. Zion Congregational UCC, where, among other responsibilities, she led its reentry ministry for formerly incarcerated people. During that time, she earned an M.Div. from Ashland (Ohio) University (2013) and a D.W.S. in worship studies from the Robert E. Webber Institute, Jacksonville, Fla. (2017).
Available by email at lindsayc@ucc.org, she said she would welcome thoughts and suggestions about "Sermon Seeds."
"I would love to hear what topics are on people's minds, what things we want to explore together," Lindsay said. "I think sometimes we have these lingering theological questions, or we wrestle with certain texts or certain characters or questions about God. I'm not necessarily saying I have answers, but I love to engage in questioning."
---
Related News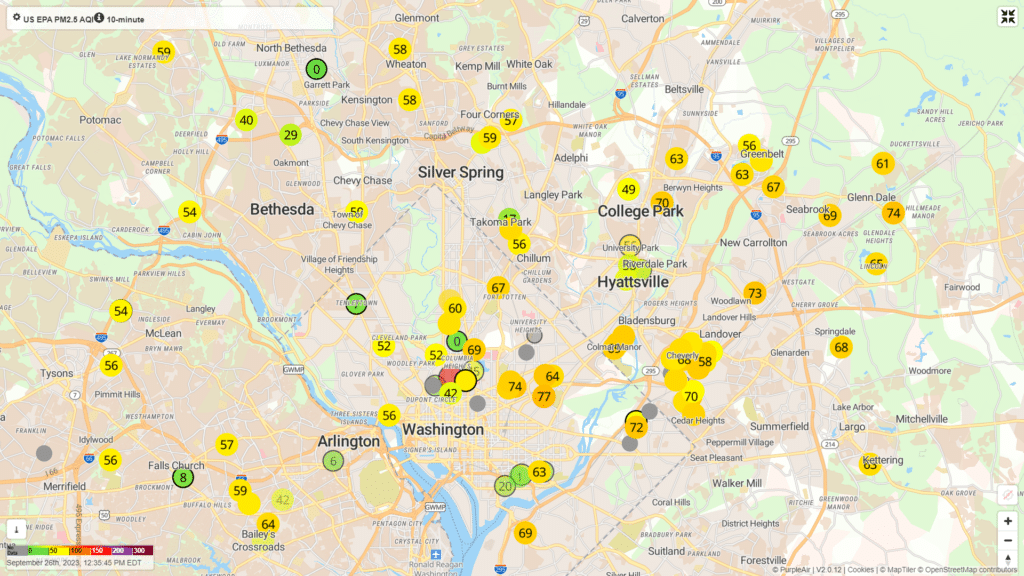 This summer, the United States experienced some of the worst days for wildfire pollution in...
Read More