Retirement Housing Foundation matching gift program makes major donation to hurricane relief
The United Church of Christ's 2017 Hurricane Relief Fund has received a generous gift from the residents, team members and friends of Retirement Housing Foundation (RHF), more than $100,000, which helped push UCC disaster donations earmarked to assist people affected by Hurricanes Harvey, Irma, and Maria over the $2 million mark.
 
RHF, a member of the Council for Health and Human Services Ministries of the United Church of Christ (CHHSM), is a non-profit provider of housing and services for older adults, with 191 communities in 29 states, Washington, D.C., Puerto Rico and the U.S. Virgin Islands.
 
The Rev. Laverne Joseph, RHF President and CEO, stopped by to visit with UCC Global Sharing of Resources representatives at the Church House Nov. 14. Joseph, in Cleveland, Ohio for the CHHSM board meeting, presented a check for $106,652.93 to Phyllis Richards, Global Sharing of Resources, UCC President the Rev. John Dorhauer, and other members of the Wider Church and Financial Services ministry teams.
 
During a matching gift campaign for hurricane relief in the month of September, RHF pledged to match up to $50,000 donated by residents, employees, congregations and conferences. The organization collected $56.652.93, to which it contributed $50,000 – sending $106,652.93 to UCC Disaster Ministries to support on-the-ground hurricane relief efforts in Texas, Florida and Puerto Rico.
 
"It broke my heart see a whole island leveled overnight and people without food, water, and relief from the heat," said Donna Burkhong, senior accountant at RHF's Long Beach, Calif., headquarters. "Even though we were not the ones suffering, everyone deserves a helping hand."
 
"I supported the campaign because of the severity of the disaster along with the matching funds provided by RHF," said Frank Rossello, RHF's chief financial officer. "The matching gift program was a great way to provide motivation to donors to maximize our impact on this critical need."
 
Many of the RHF residents are elderly or of limited income, but they came through for their neighbors in need.
 

"This was the most successful match gift campaign we've ever run," said Rev. Joseph. "What put us over the top was a gift from the Illinois Conference." This was the eighth RHF matching gift campaign, with the first launched for a disaster in 2008.
 
This campaign also enabled RHF employees, residents, and supporters to be personally involved in disaster relief. A few of their communities had power outages in the areas hit by Harvey, Irma and Maria, so hurricane recovery became personal. It empowered people to be able to reach out and give to others in such significant ways.
 
"The residents of Crescent Manor and Mesquite Gardens (in Mesquite, Texas) sprang to action when Hurricane Harvey hit and people began to flood into shelters in the Dallas area," said Debbie Brown, the community's service coordinator. "With the help of one our local firemen, we sent all our blankets and pillows to the Samuel Grand Community Center, which was one of the first stopping places for the  survivors displaced by Hurricane Harvey."
 
In addition to RHF's Disaster Relief matching campaign, the RHF Charitable Foundation provided almost $25,000 in aid to residents and team members directly impacted by these storms. For example, in one Florida community without power for a few days, Joseph said, each resident was given a $75 gift card. Joseph added that he's thankful to all of those who chose to donate to this cause. "I am grateful for the generous spirit of our residents, team members, friends and United Church of Christ congregations and conferences, as together we continue to make a difference in people's lives."
While the UCC is involved in long term recovery, it also tries to fill gaps. "We are working to empower local people; to assist with support of the local economy in Puerto Rico, Texas and Florida; to provide support for people where they are," said the Rev. Mary Schaller Blaufuss, UCC Global Sharing of Resources team leader.
 
The check from RHF pushed the UCC's Relief Fund over the $2 million mark, with donations still coming in. Half of the gifts collected are designated for Harvey recovery and the rest will be used where the need is greatest.
 
"We tried to make life better for people," Joseph said, "which is why we do this each time."
---
Related News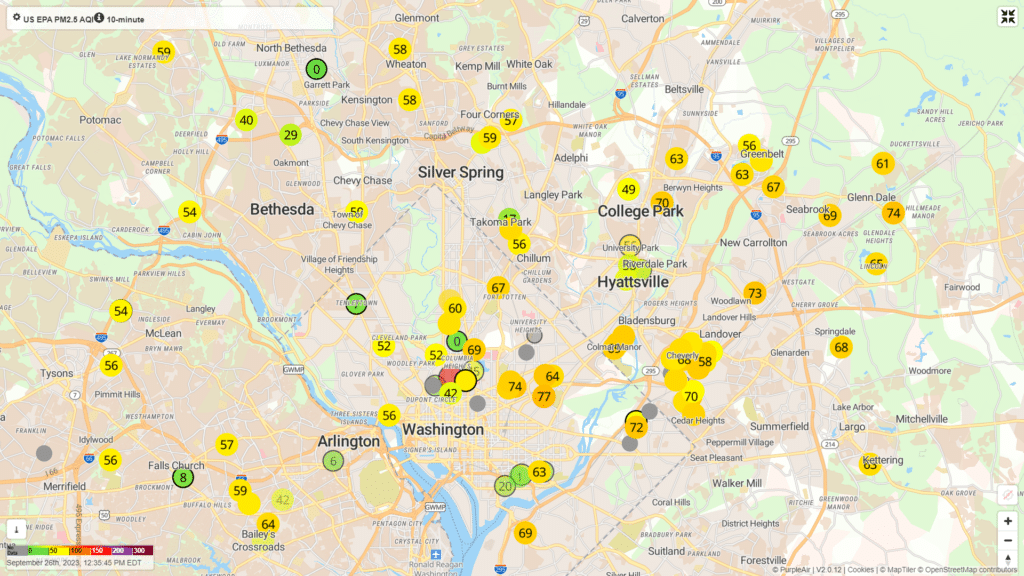 This summer, the United States experienced some of the worst days for wildfire pollution in...
Read More