Religious Pluralism in Our Public Square
This Our Faith Our Vote Blog post was offered by the Task Group Concerning Christian Nationalism at First Congregational Church in Williamstown, MA.
The purveyors of white Christian nationalism have increasingly demanded that their brand of religious belief should, by itself, define the American public square — to "Christianize" the conduct of government, schools or health policy, to fossilize gender roles, and to push historically underrepresented communities further to the social margins. As it evolves to include both overt white supremacy and a broader spectrum of believers who want their creed to shape public policy, white Christian nationalism jeopardizes the tenets of the faith and endangers our pluralist democracy.
A number of congregations, several in the United Church of Christ, have been countering white Christian nationalism by organizing study groups, holding webinars and public demonstrations, and making common cause with other congregations and religious communities for public education that stresses freedom of religion and personal conscience.
October 16 as A Day for Discernment: Religious Pluralism as a Christian Calling
The First Congregational Church in Williamstown, MA has set aside Sunday, Oct. 16, to affirm that our Christian message emphasizes the "unity" in community rather than division or discord — that the gospel calls us to celebrate the pluralism of religious communities rather than subordinating them as alien or other.
The UCC lectionary for Oct. 16 is particularly relevant: from the visionary proclamation of "a new covenant" of inclusion in Jeremiah 3:27-34, to the sober admonitions of 2 Timothy 3:14-4:5 to stay the course in moments of adversity, to the assurances of divine watchcare in Luke 18:1-8. These passages invite us to fear no opposition because God's community serves as both a source of strength and a model of inclusion where everyone is equally welcome at God's table.
More resources can be found in the Baptist Joint Commission's statement opposing white Christian nationalism that has been endorsed by a wide spectrum of religious leadership, including that of the UCC, and has garnered well over 20,000 co-signers. The website makes readily available a fund of information and approaches for individual congregations to use to offer a positive message of forgiveness and grace.
But whether we deliver sermons in October, or organize congregational study groups, all are equally vital. In such a toxic moment when white Christian nationalism seeks to redefine the faith, a resolute community of purpose that draws strength from its pluralism is essential. So….please keep in touch; finding and combining our voices in unity on such pressing questions is a source of strength and a rock of refuge.
We want to hear from you! Would you like to share how you are engaging in the election process in your congregation or community? Email UCCTakeAction@ucc.org and share your story!
---
Related News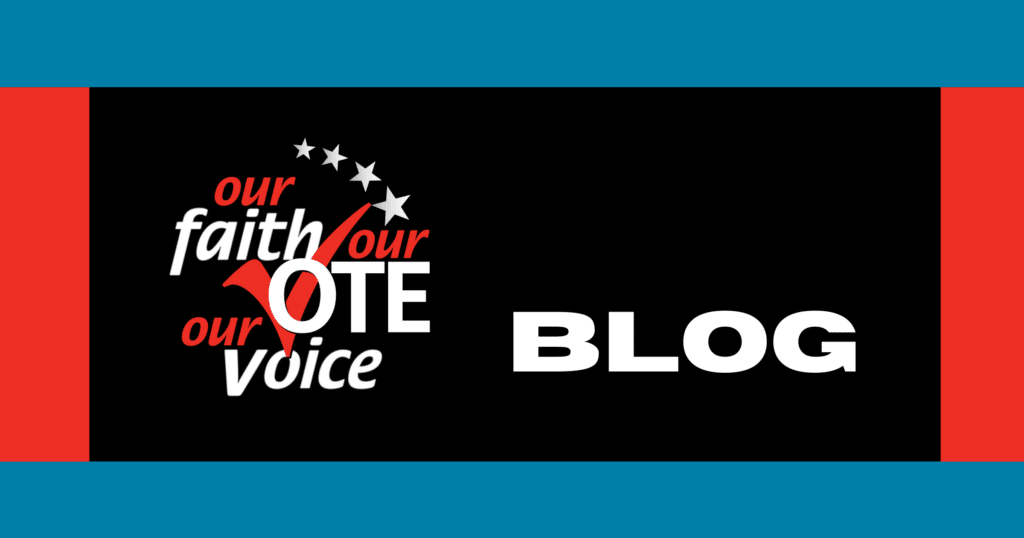 Now more than ever it is important that our UCC members cast their votes based on their values....
Read More