IIC & Refugees Welcome Webinar Follow Up
Thank you for joining the Interfaith Immigration Coalition and Refugees Welcome webinar on Tuesday, Nov 15, 2016. As a faith community, now is the time for us to speak out for the rights of all, especially immigrants and refugees!  Below you will find resources mentioned on the webinar, the PowerPoint, and recording of the webinar.  PLEASE share these materials as broadly as you can!
Webinar recording:
The slides to the PowerPoint are here.  
Actions to take:
Immediately make your voices heard to your local, state and national elected leaders.  Call 1-866-940-2439 and tell them: "I SUPPORT REFUGEE RESETTLEMENT!"  Check legislative leaders in your area at: www.usa.gov/elected-officials
Communicate that you will stand with immigrants and refugees through upcoming challenges
RESETTLE REFUGEES!!  You'll see the list of ALL Refugee Resettlement organizations in the U.S. below—and the powerpoint includes a map of all U.S. refugee resettlement sites.  Feel free to contact our office at 216-736-3214 or blaufusm@ucc.org to support your church in making connections with refugees in your area!
Create spaces of healing and strategizing
Educate communities about their rights
Report hate crimes: www.splcenter.org/reporthate
Respond in solidarity to hate: facebook.com/filmsforaction/videos/10154000910775983/
Click here to sign up to receive advocacy updates on refugees and immigration from CWS Immigration and Refugee Program!
Click here to pledge your resistance to deportations through Sanctuary
Plan and participate this Sunday in a solidarity multi-faith vigil to build unity and protect democratic values.  Go to  www.initiatehope.net for further info
Resources:
Q&A:
Q: What is the status of DACA & DAPA?
A: The Deferred Action for Childhood Arrivals (DACA) program was created by an executive order in 2012 and President-elect Trump has talked about stopping it. It is unclear when or how we plans to do this, so critical for all of us to raise our voices against such a move. The program allows individuals who came to the U.S. as children and are undocumented to work and travel legally, and has helped more than 800,000 people. The later programs, Deferred Action for Parents of Americans (DAPA) and expanded DACA programs, were never implemented due to the Supreme Court ruling against them.
Q: What authority does the President have over the resettlement program?
A: The refugee resettlement program was authorized by Congress in the 1980 Refugee Act, which authorizes the U.S. to admit a number of refugees each year as stipulated by the President. The resettlement program operates at the will of the President, so the President could stop the program entirely. While Congress provides funding for the Office of Refugee Resettlement and the State Department's Bureau of Population, Refugees and Migration, it is the President who determines how many refugees will be resettled each year.
Q: How can I protect my city's current status as a "sanctuary city," or make my city a "sanctuary city"?  
A: Now is the time to connect with your local police departments, mayors and city councils to encourage them to protect all members of your community. For communities that already have "sanctuary" policies, this means holding strong to those policies and refusing to collaborate with Immigration and Customs Enforcement. For communities that do not have these policies, now is the time to enact them. Community safety increases for everyone when everyone feels safe approaching police. It is likely that both the administration and congress will attempt to take away federal funding from communities with sanctuary policies.
Please reach out with any questions or comments to sstanley@dhm.disciples.org or 202-957-7826. 
---
Related News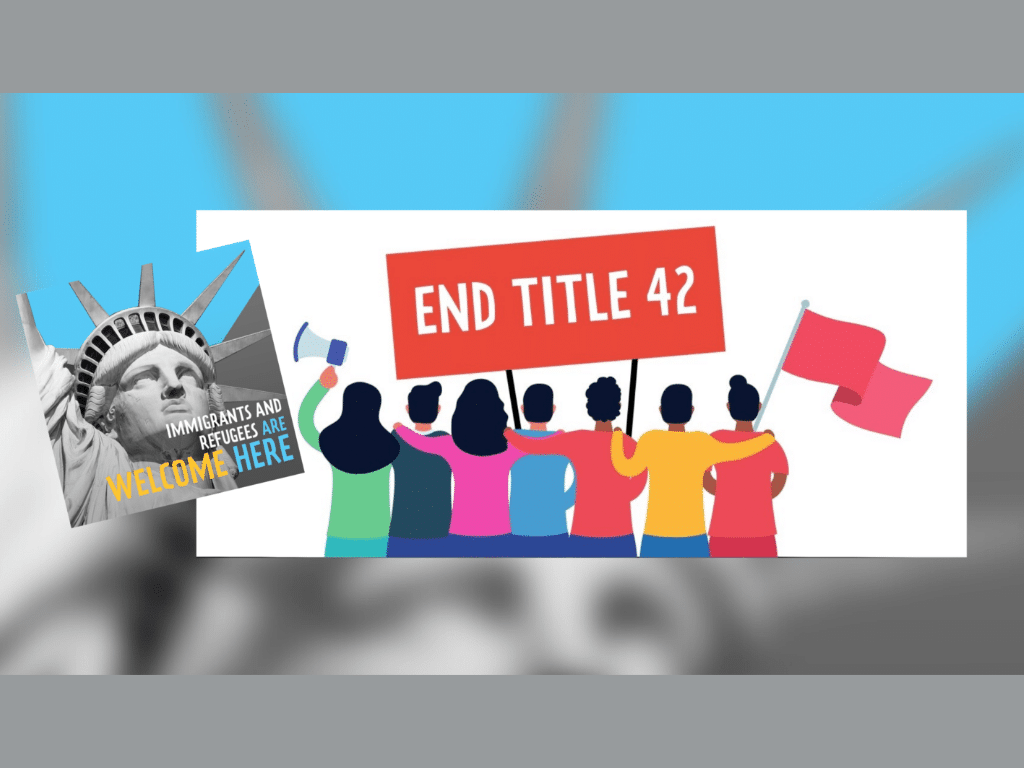 A federal court has overruled a policy that the U.S. has used to turn back hundreds of...
Read More