'Reflections from Ghana' lift up mission and ministry of One Great Hour of Sharing offering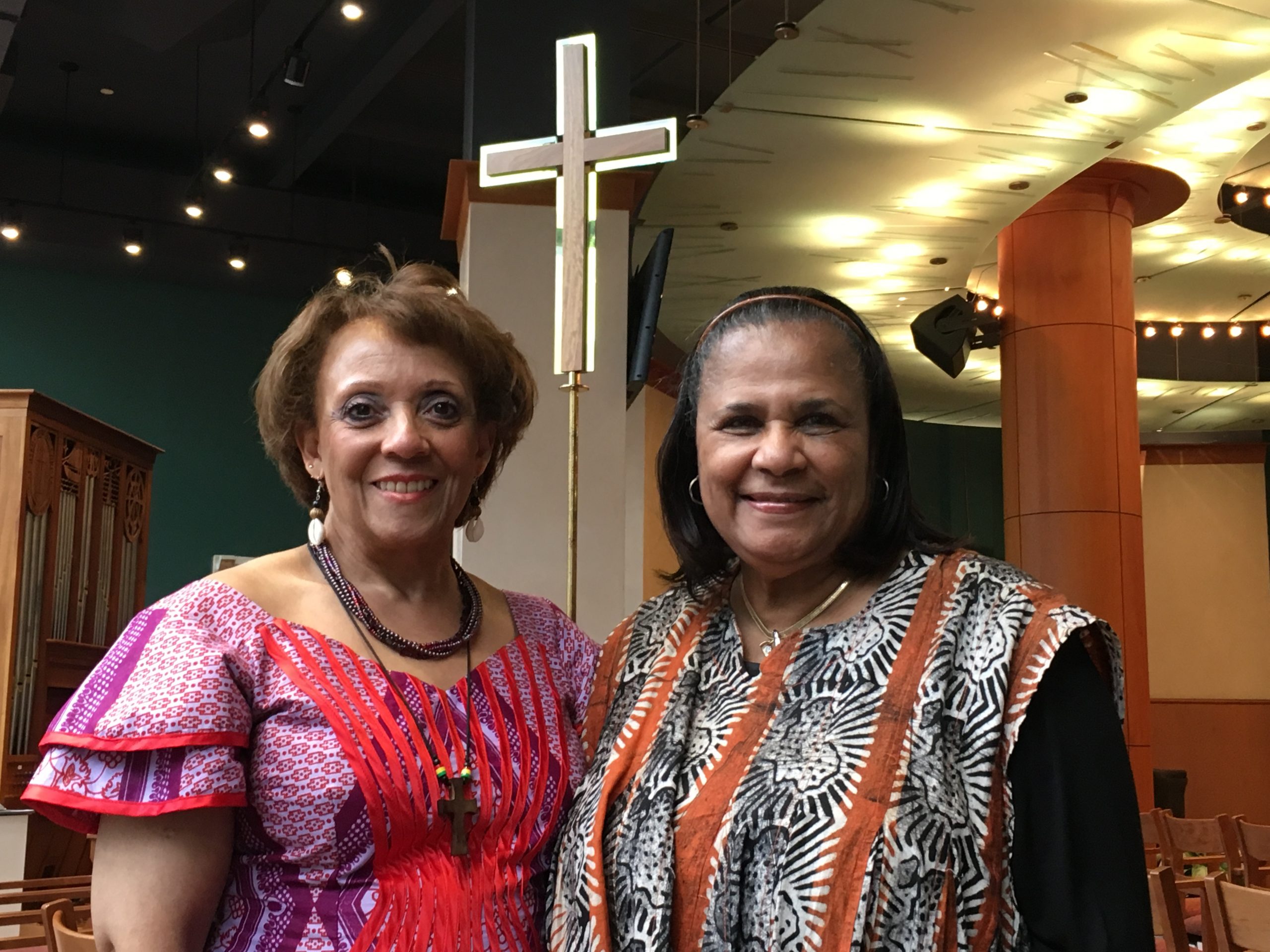 We all enter into some experiences in life, knowing that we will emerge forever changed. Two women from a Cleveland congregation shared one of those life-changing experiences with members of the United Church of Christ national staff last week — in a discussion about their mission trip to Ghana.
Sharon Mackel and Joyce Shinn, members of Mount Zion Congregational Church United Church of Christ, traveled to the African nation in September with three others from their church, part of a 12 member delegation arranged by the UCC and the Christian Church (Disciples of Christ). The One Great Hour of Sharing (OGHS) pilgrimage to Ghana took participants to three communities, where a number of partners and projects are supported by the annual offering. The ladies spoke at the Church House and sat for an interview on February 6, offering reflections on what they experienced on the 10 day trip, and the life-saving work they witnessed in that country, made possible because of gifts to OGHS.
"My husband (Audley, another member from Mt. Zion) and I always wanted to travel back to the motherland, to have an opportunity to experience returning to our origins together," Mackel said. "We thought that it would be an amazing privilege to go with the UCC on behalf of the OGHS offering."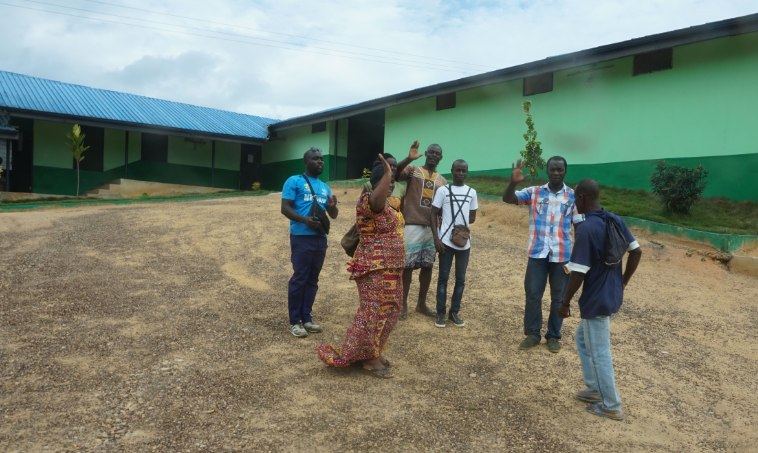 The group visited a number of Global Ministries partners — the Good News Seminary in Accra; the WEB Dubois Memorial Centre for Pan African Culture in Accra, a ministry of the Christian Council of Ghana; and a school for girls in Ho, supported by the Evangelical Presbyterian Church. They also toured the Elmina Slave Castle and met with refugees at the Ampain Camp in Takoradi.
"We visited a number of places," Shinn said, noting that she too always wanted to go to Africa. "When I saw the refugees it just touched my heart. It just reminded me of my background. These folks who were displaced, or ran from their countries under siege, and had to get away because their lives were in danger, in a foreign country where they didn't speak the language — really touched me. When I came back to the states, I had to send funding, do something to help the refugees."
Shinn, a longtime member of Mt. Zion, said she grew up in poverty, on a small island in Australia, the child of an Australian aboriginal mother, and a father who was an African American serviceman. She came to the United States at 18, got a good education and ended up with a career in banking. Moved by the circumstances of the refugees, Shinn was able to send them financial assistance — first in a donation from her foundation, and then with proceeds raised during her 75th birthday party in December.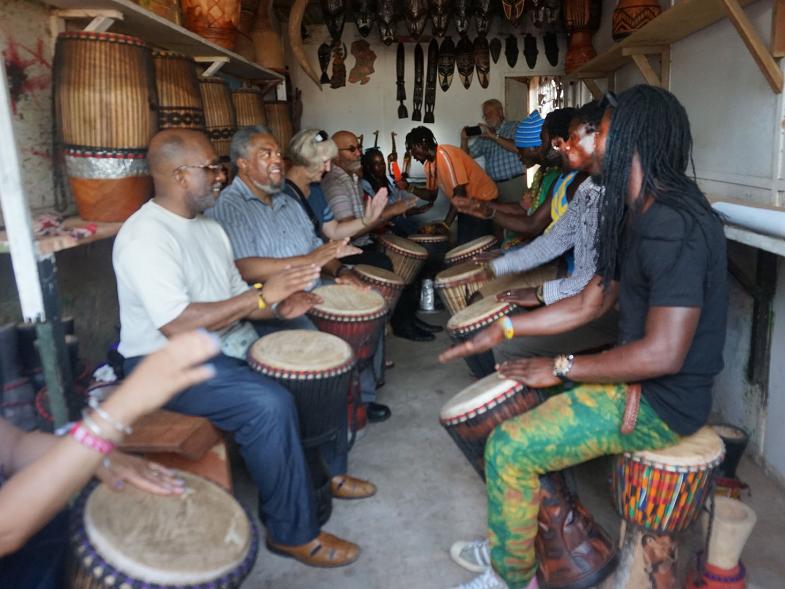 "I was really impressed with the number of churches and the importance of education," Shinn said. "It surprised me to see so many churches, to visit with people who had such a strong faith and love of God. to help people. They were helping their own people to survive."
"Several things caught my attention. The greenery, the vastness of the region the area — how we were embraced, how we were received. It was an amazing connection," Mackel said. "I felt connected, not only with the people, but also with God."
"We had this opportunity to really understand more about the largeness, the broadness — that God is bigger than all of that. That he has created so very much. We were in a position to add to that — from a mission standpoint — to make things better," she continued. "We in the U.S. are afforded so many conveniences. I appreciate how people survive differently than we do. What's undergirding them — strength and heritage."
"Sharing the work of the One Great Hour of Sharing offering is one way of helping our members understand how their support is making a difference in the world. Being able to take groups on these educational endeavors related to our ministry makes what we do come alive in ways beyond what we can imagine," said Phyllis Richards, Program Associate, UCC Humanitarian and Development Ministries. "Different members of the delegation were touched by different areas of our work based on their own experiences. Yet they all 'got it.' They will remember what they saw and felt beyond any picture I could paint with images or words."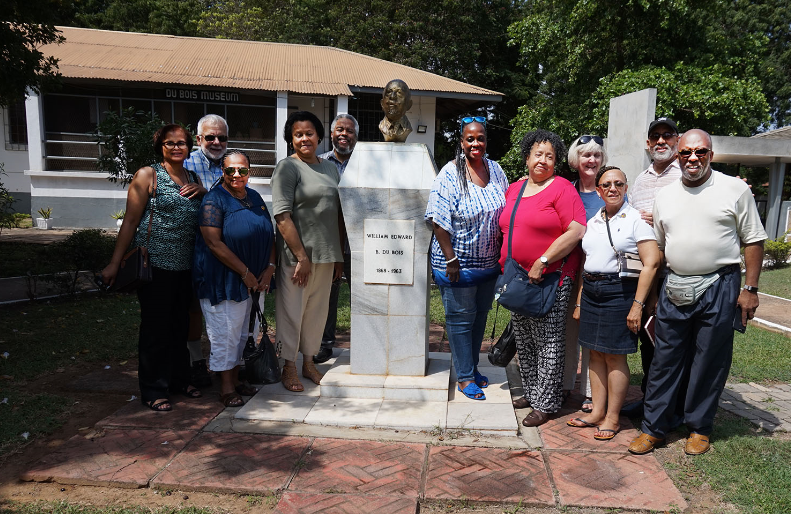 "I have been giving to OGHS ever since I have been a member of Mt. Zion—30 plus years—but I never recognized the true benefit of giving," Shinn noted. "That trip to Africa, to Ghana just let me know how important it is."
The discussion — 'Reflections from Ghana' — was arranged as one of the events marking Black History Month by the UCC National Office's Intercultural Relations Committee as a way of keeping the moving experience alive — by giving participants the opportunity to retell what they learned and observed. A way to share the connection and mutuality of experiences.
"Taking members to a particular region where the OGHS offering is working also allows those delegates to learn about the people and the culture," Richards said. "We were blessed to be able to visit historical sites such as the Elmina Slave Castle. This was the last place where Africans were held before they were boarded onto slave ships. Many died, and most were sold into slavery."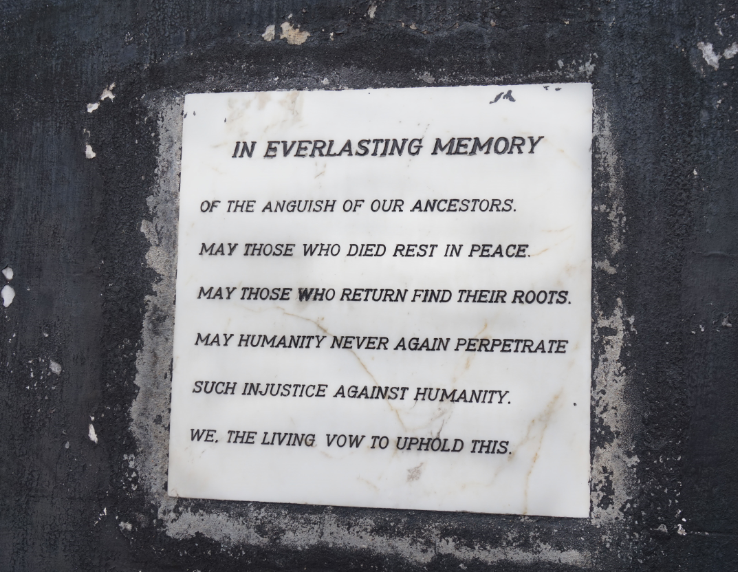 "Making a connection with our heritage as well was something that gave me the understanding about the fortitude that it takes to rise above circumstances," Mackel said. "It was amazing to witness."
Richards said the witness of the Ghana delegation continues to underscore the importance of the OGHS offering.
"I know more about how OGHS can support growth of ministries," Mackel said. "We got a chance to see firsthand where that money goes and how it is used — what I received was extravagant welcome and an amazing hospitality that maybe I should have expected, but it was so overwhelming and so sincere. It was something I will always carry in my heart."
The One Great Hour of Sharing suggested offering date in 2019 is March 31. Learn more about the work or the scope of One Great Hour of Sharing here.
---
Related News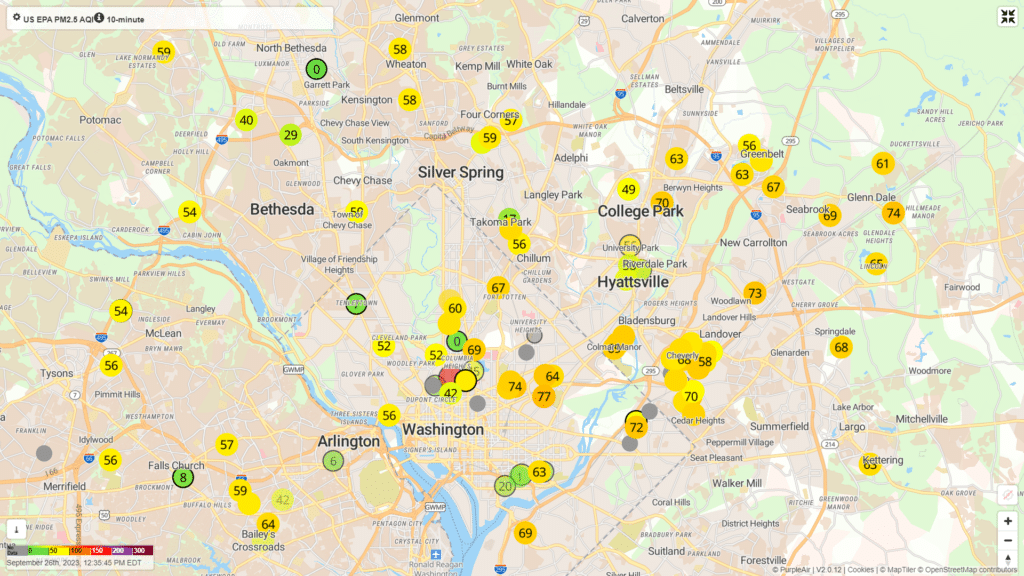 This summer, the United States experienced some of the worst days for wildfire pollution in...
Read More