Recognizing retiring UCF President Don Hart
The United Church of Christ formally expressed its appreciation on Monday to Don Hart, who is retiring at the end of the month after 28 years of service as the president of United Church Funds (UCF).  
Under his leadership, the UCF's assets under management grew from $35 million to over $825 million at the end of 2017.
UCF Board Chair the Rev. Kathy Dwyer, senior pastor of Rock Spring Congregational UCC in Arlington, Va., and the Rev. Charles Buck, UCF's new president, praised Hart's long stewardship of the investments of the UCC and those of many of its churches and related organizations.
"I remain grateful for all of Don's achievements and steadfast allegiance to the United Church of Christ," said Buck. "Your legacy has strengthened not only United Church Funds but also the United Church of Christ as a denomination."
UCC General Minister and President John Dorhauer thanked Hart for wisely stewarding resources for the sake of the denomination's mission, not only investing in our dollars, but in our values.
"Thank you for making United Church Funds a leader in what socially conscious investing looks like," Dorhauer said.
In this video shown during plenary, Hart's colleagues praised the way he had shepherded the organization's growth and guided it in living into the mission of the UCC.
During his remarks, Hart announced that UCF had created a Just World Fund and that the UCC Board of Directors and the Cornerstone Fund had committed to designating a portion of their investments to the new fund.
"This church's values and commitments are vital to our world," said Hart. "After serving this church for almost 30 years, I move on to a yet to be determined ministry and remain eternally grateful to many of you who are valued friends, a supportive Board of Directors and  magnificently dedicated and incredibly talented staff."
---
Related News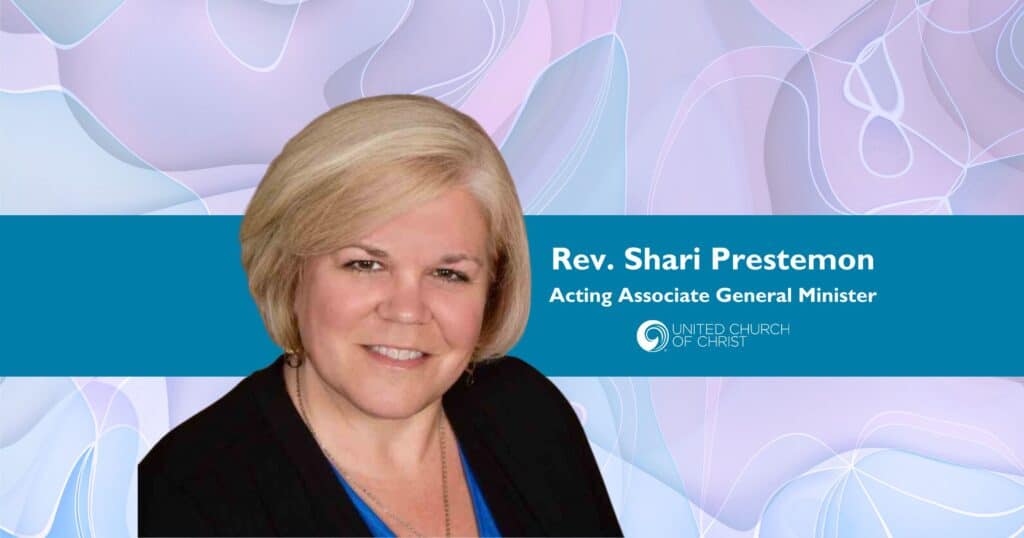 A new United Church of Christ national leader has been called. The UCC Board voted in a...
Read More