Racially motivated attacks vandalize UCC churches
Recent vandalism at two United Church of Christ congregations around their Black Lives Matter banners and inclusivity has church leaders concerned.
This comes after recent violence this summer around LGBTQ+ affirming churches.
Earlier in August, Grace UCC in the Holly Hills neighborhood of St. Louis was victimized when "White Lives Matter" was spray painted across the wall of the church. The words were sprayed below signs that read "Reject Racism" and other slogans showing their open and welcoming nature.
People 'have lost their love'
The UCC's Associate General Minister the Rev. Traci Blackmon is from the area and said she has been following Grace's story.
"As often as it happens, I am still confounded whenever messages of love by the church are challenged," she said. "The words of scripture recorded in 1 John 4:7-21 remind us that the very essence of God is love, and yet there are those who are so accosted by the mere suggestion of such that they would desecrate holy ground."
So far, no one has been charged in this incident.
"I believe these actions are carried out by people who have lost their love, and the only response to such acts of aggression is to love louder," Blackmon said, echoing a recent UCC campaign to promote "Love Is Louder."  
In Annandale, Va., in mid-August, banners that declared "Black Lives Matter," "Be the Church," "Reject Racism" and "Embrace Diversity" were torn down at the Little River UCC. Its senior pastor, the Rev. Shelli Poe, said that, while people in their congregation are upset about it, they are taking it in stride.
"In fact, I think, it is helping people recommit to the work that needs to be done," she said. "People are paying attention."
She noted that church members are asking for new banners to be put up right away. The church was founded as a desegregated congregation in 1955 when segregation was the law of the land.
Support from the community
Poe said the local community is rallying around the church as well. They received a letter of support from the Interfaith Communities for Dialogue in Springfield, Va. Little River is a new member of the organization and felt lifted by the gesture. The letter read, in part, "Unfortunately, systemic racism remains very real and very present in America. Our shared humanity compels us to speak out and to affirm that it cannot be tolerated in a civil society."
That systemic racism also was tragically evident in Jacksonville, Fla., this past weekend, when a gunman who left behind racist writings and was known to use racial slurs shot and killed three Black people inside a Dollar General store. The 21-year-old shooter was armed with an AR-15 style rifle and a handgun. The Justice Department is now investigating the shooting as a hate crime and an act of racially motivated violent extremism, Attorney General Merrick Garland said Sunday.
Addressing the climate of racial violence that has led to these acts of aggression, Blackmon said, "Let us continue to join together to support our churches who boldly declare God's love, lighting a pathway of belonging for those who have not been loved well by the church and those who have lost their love along the way.
"We are not alone."
---
Content on ucc.org is copyrighted by the National Setting of the United Church of Christ and may be only shared according to the guidelines outlined here.
---
Related News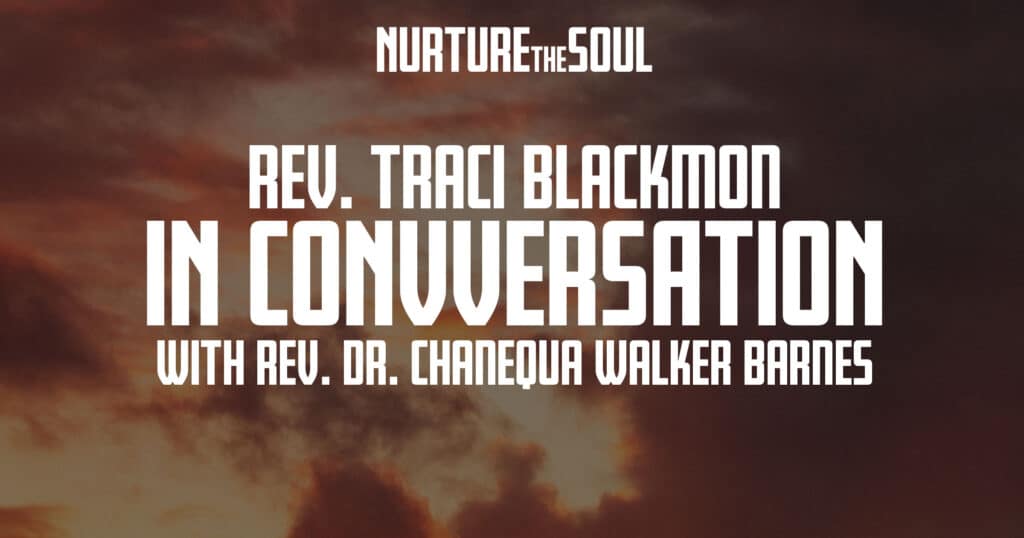 The impact of trauma and the need for self-care are vital -- and sacred -- topics for the...
Read More