President's views, actions, arrival in Maine come under protest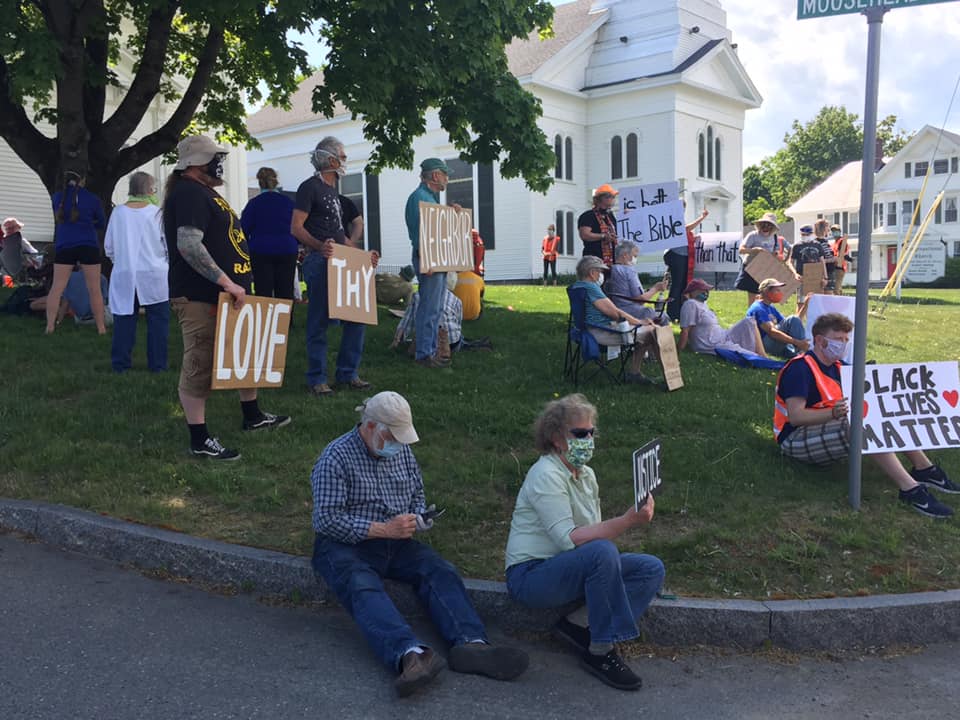 A message of unity and love greeted President Trump on a trip to Maine on Friday, from peaceful protests at the airport to a service in Dover-Foxcroft, where members and friends of the United Church of Christ were, as one minister said, "praying and worshipping outdoors – with their Bibles open, not closed."
When Trump landed at Bangor International Airport on June 5, on his way to tour a medical factory in Guilford making swabs used to test for the coronavirus, he was greeted by hundreds of people visibly opposing racism and bigotry. During the demonstration down the road from the runway, "Turn Our Back on Hate and Turn to Love," protestors took a knee, facing the opposite direction as Air Force One landed.
The Rev. Linette George was invited to speak at the airport rally. Born and raised Bangor, she now pastors two United Church of Christ congregations in Dedham and in Holden. George told the local CBS station that she is one of two African American ordained clergy serving in the 153 congregations in the Maine Conference. In her message to the crowd, she spoke about a change in attitude around race that she has already seen in Maine, illustrated by Black Lives Matter signs.
George said she was especially moved to see a sign in front of John Bapst Memorial High School. 
"In the median in front of John Bapst was an even larger, I believe, Black Lives Matter sign. I was so excited that I almost wanted to weep. I graduated from John Bapst in 1983 and I was always one of two black kids in that whole school. It meant the world to me that the place that formed me so significantly is standing with me."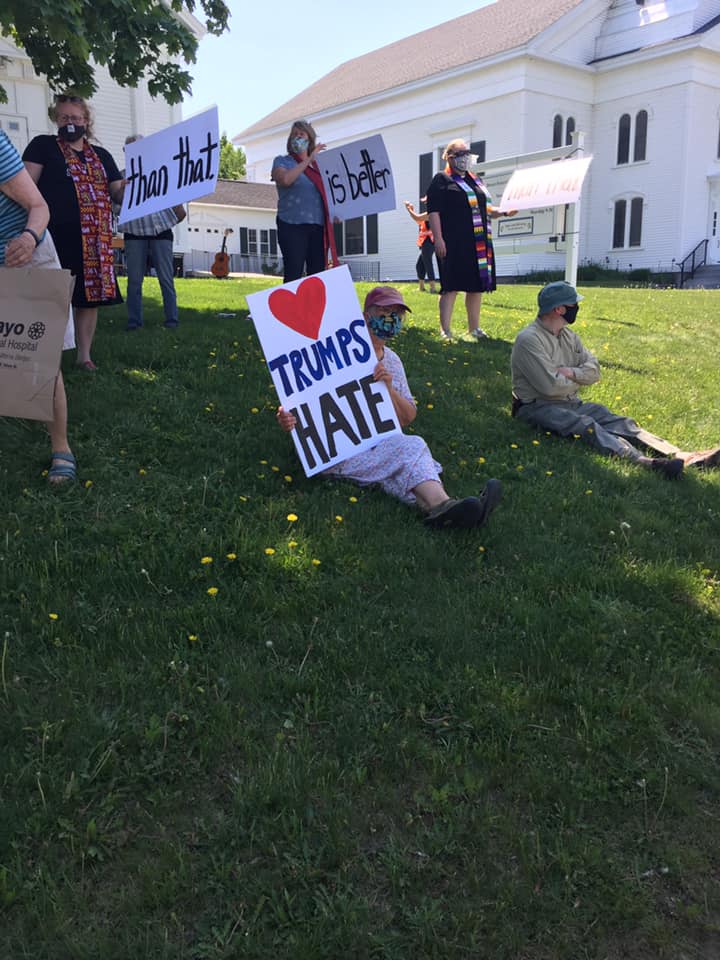 At Dover-Foxcroft Congregational Church, nine miles down the road from Puritan Medical Products, a crowd of about 70 people shared a message of witness that "Black lives are sacred." 
They referenced the action of the President days earlier, when he brandished a Bible outside a historic D.C. church – after the National Guard used tear gas to clear out a group protesting police violence in the death of George Floyd and other people of color.
Eight area pastors joined to support the Rev. Stephen Hastings, who spoke about love for one's neighbor in a time of unrest, sharing "the parable of the Good Samaritan, where 'getting to church' is clearly not the priority when there are grieving, wounded, dying people in the streets.
"The Good Samaritan – unnamed, an outsider, of heretical faith – shows the righteousness of unencumbered mercy to another nameless and wronged person that he doesn't even know – half dead alongside the road. The Good Samaritan: justice and mercy is his religion; humble and gentle are his ways; effective and enduring is his commitment. He took out two denarii, gave them to the innkeeper, and said, 'Take care of him; and when I come back, I will repay you whatever more you spend.' His mercy even came with a healthcare plan. The Good Samaritan. Pray that such gracious love will blanket the times we live in. 'Do this,' Jesus said, 'and you will live.'"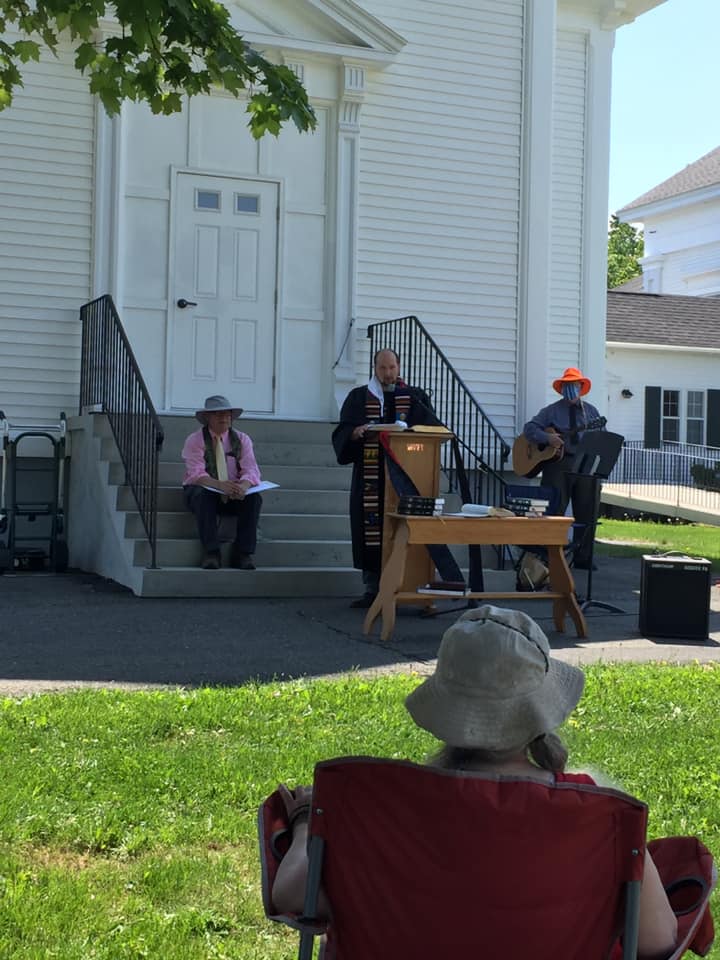 Others spoke from the church steps about grace, love and justice as those driving honked and offered thumbs up. "This is a largely red area, so this took some courage on the part of the church," said the Rev. Deborah Blood, UCC Maine Conference Minister. "Maine isn't taking this quietly." 
The Rev. Malcolm Himschoot, who serves the Church of Universal Fellowship in Orono, said people of faith are holding the president accountable for his views, for his photo-op at the D.C. church, and for disrupting the peaceful protest in Lafayette Square.
"We have a racial justice message to get out that Black lives are sacred, that wounded people are sacred (and we are all wounded), and that the Bible is sacred. Three things," said Himschoot. "The president trespassed on all three counts when he did what he did this week in Washington D.C. He did not hold Black lives sacred. He did not hold protestors sacred. He did not hold the Bible sacred. The president of the United States stepped over wounded people to get to a photo shoot holding a closed Bible. … We don't want our community being used as the latest photo-opportunity stunt to perpetrate more harm and more racism across the country. We came out today because our faith is at stake." 
---
Related News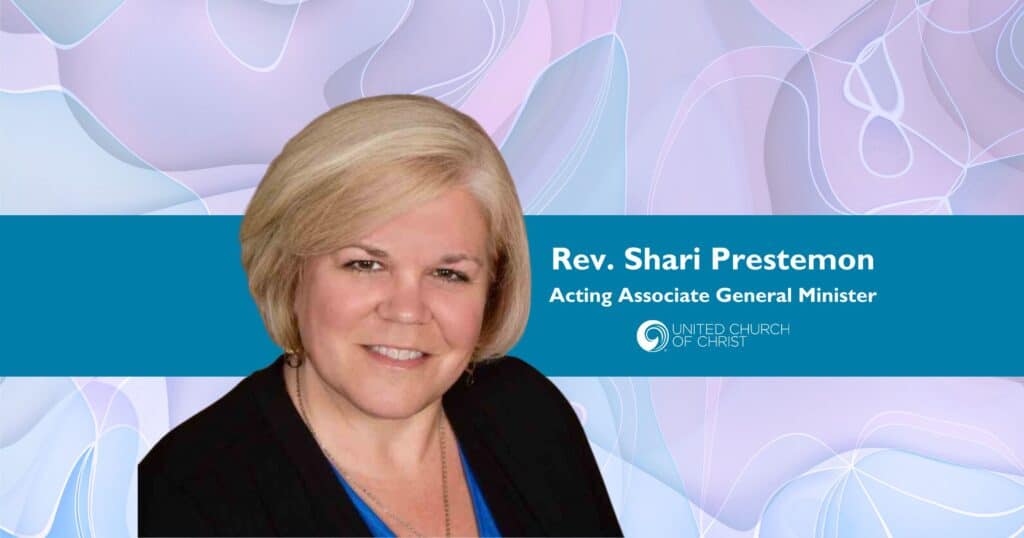 A new United Church of Christ national leader has been called. The UCC Board voted in a...
Read More