Pilgrim Press re-releases vintage 125-year-old children's book
The United Church of Christ's Pilgrim Press, North America's oldest publishing house, is re-releasing vintage children's books this year, first published in the early 1900s. The first re-release is just in time for Thanksgiving — The Story of a Pumpkin Pie, which turned 125 years old in 2023.
Originally published in 1898 by The Pilgrim Press (then located in Boston), The Story of a Pumpkin Pie is the tale of three siblings' efforts to grow a pumpkin so their mother might bake a pie.
The antics of Jacob, John, Jane and their dog Ziggy are brought to life in their original form, with line drawings of A. M. Willard, famous in those days for his 1875 oil painting, "The Spirit of '76." The original verses by William Barton, also an author of works in theology and history, have been touched up for the 21st century.
New life to an old story
Sara Trotta, librarian at the Congregational Library and Archives in Boston, said this is a special book.
"Since it was first published in 1898, The Story of a Pumpkin Pie has been a treasured part of the Congregational Library & Archives' collection," she said.
The story has "long captivated the library's patrons and staff alike," Trotta added. "I am delighted that The Pilgrim Press has given new life to this story so that it can be enjoyed by a brand new generation of children and adults."
The anniversary edition features a burnished and foil-stamped cover, making it a quality keepsake for years to come.
"For generations, The Pilgrim Press has published stories for children as a tool for education, including our bestselling Water Bugs and Dragonflies and Madeleine L'Engle's The Anti-Muffins," said the Rev. Rachel Hackenberg, publisher of The Pilgrim Press. "We're delighted to share these vintage children's books in celebration of our ongoing commitment to books that shape children's faith and identity."
---
Content on ucc.org is copyrighted by the National Setting of the United Church of Christ and may be only shared according to the guidelines outlined here.
---
Related News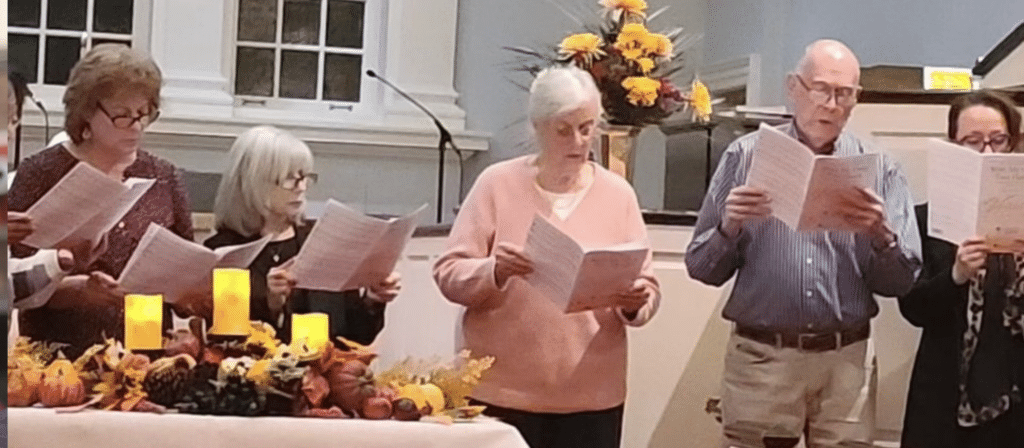 Many United Church of Christ congregations across the country participated in interfaith...
Read More