Penn Central Conference mourns communications minister
The Penn Central Conference and the wider United Church of Christ are remembering the devotion of Brenda Waleff to her family and to her church as a testament of a Stillspeaking God. Waleff died on Tuesday, Aug. 9, at age 55.
"Brenda epitomized the role of UCC cheerleader, and was highly regarded by many across our church for the significant grassroots leadership role she played during the early days of the Stillspeaking Initiative," said the Rev. J. Bennett Guess, who worked closely with Waleff first as news director and editor of United Church News, and later as the UCC communications director. "She had very few pieces in her wardrobe that weren't black or red." 
Waleff, serving as the communications minister for the Penn Central Conference since 2000, was dedicated to maintaining all the communications within the conference and its 195 congregations and members through the conference website, monthly mailings and newsletters. She was the liaison between the conference office, located in Harrisburg, Penn., and the national office in Cleveland. She became the first commissioned minister of communications in the UCC in 2011. Waleff also organized the conference's annual meeting.
The Rev. David Bushnell, interim conference minister for Penn Central, described how Waleff, the longest tenured person on the conference staff, was a cohesive force in the office.
"Brenda was our minister of communication, and from that perspective she was the one who shared who we were as a conference in a broad and wonderful way in keeping people informed," he said. "She was always the one who helped us prepare messages sent out to the conference in every aspect of our mission and ministry. She was the hub that kept information flowing."
"Brenda exemplified contagious enthusiasm and optimism for the United Church of Christ," Guess said. "Rarely seen without a comma emblem somewhere on her person, she ranks among the people who most embraced the UCC's 'God is Still Speaking' proclamation. She even developed Penn Central's own product-line of UCC marketing materials that became popular far beyond her home state."
The Rev. Ron Buford, pastor of Congregational Community Church of Sunnyvale (Calif.), and one of the architects of the Stillspeaking campaign, wrote that, "Brenda was a tremendously powerful and effective advocate for 'God is Still Speaking.' Her stories from the congregations she served and inspired were some of the very best to share."
During previous General Synods of the UCC, Waleff was often disseminating news and information about the conference delegation back to Central Pennsylvania, and collaborated with national staff as a contributor.
The Rev. Marja Coons-Torn, former conference minister for Penn Central, said that Waleff was "a deep and generous source of information. She knew our Annual Meeting protocols forwards and backwards; and she loved Annual Meeting time, even though it was exhausting for her, I'm sure. She was regularly trying to learn new things… She was not afraid to go out to our churches and preach and teach about life together in the wider church. She was an excellent communicator."
"But maybe all that pales next to her role as mother, wife, and friend," Coons-Torn said. "Brenda was fiercely proud of her children and their accomplishments. She wanted them to have the best and broadest experiences."
A graduate of Shippensburg University in 1983, Waleff was a member of the UCC Disabilities Board of Directors, playing a role in helping that ministry raise $100,000 for the Virginia Kreyer Scholarship, an annual scholarship for theological education in honor of the foremother of Disabilities Ministries movement in the UCC. 
Waleff was a member of Faith UCC, in Grantville, Penn., and served on the consistory there and is chairperson of the outreach team. She was active in the community as well, serving as the PTSO president of the high school her son attends and the president of the Central Dauphin Ice Hockey Club.
"She genuinely loved this church and its people, like few others I have met, and served all of us with distinction, determination and great creativity," Guess said.
She is survived by her husband, Lou, and children Megan and Dustin.
---
Related News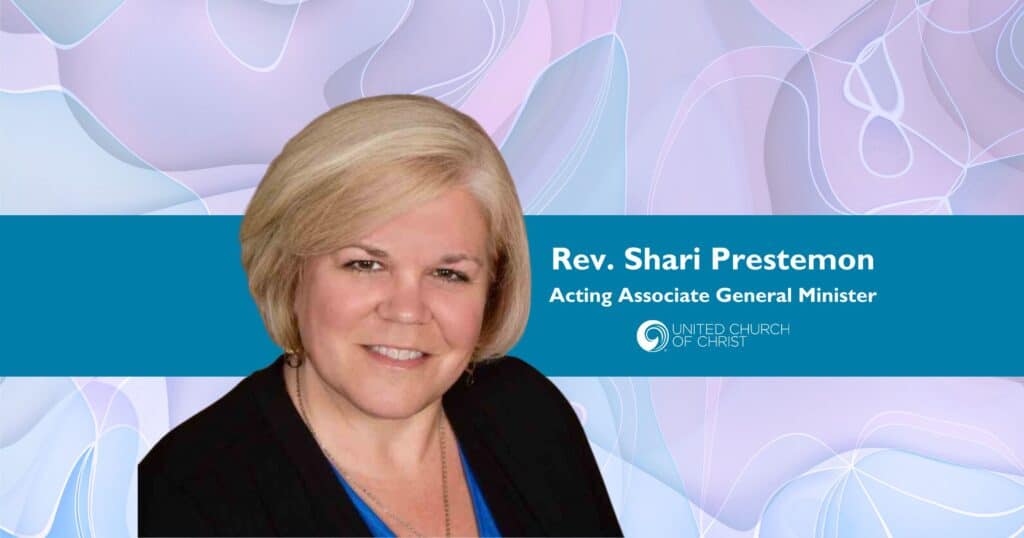 A new United Church of Christ national leader has been called. The UCC Board voted in a...
Read More