PATHWAYS Theological Education program appeals to nontraditional students seeking careers in ministry
Heidi Hulme, of Faith United Church of Christ in Davenport, Iowa, was married with a family when she "tripped" into the Christian education director position at her church. While she knew traditional seminary was not the right path for her, she still felt a pull to full-time ministry. Looking for an alternative route, she became a licensed children's and youth pastor in 2008 through classes offered by the Iowa Conference of the UCC, and is currently enrolled in the PATHWAYS Theological Education program, with hopes of becoming an ordained UCC minister.
"When I read about the PATHWAYS opportunity, it was a no-brainer for me," said Hulme. "It was the only way I saw myself getting to the point of being prepared for the possibility of ordination. This is the perfect PATHWAY for a 'non-traditionalist' like me."
In response to the changing culture of ministerial authorization in the UCC and in an effort to address leadership training needs, the PATHWAYS Theological Education program was launched in Nov. 2011 by the Southeast Conference of the UCC to minister to aspiring learners in theological and ministerial training. The mission of PATHWAYS is to bring together the best of traditional theological education and the contemporary experiences of the church toward new ministry models by offering affordable, accessible and high-quality theological education to lay and authorized leaders.
Open to the wider UCC church, PATHWAYS carries on the legacy of the TAP (Theology Among the People) program used to train lay leaders within the Southeast Conference for a decade. But unlike the TAP program that took place in a classroom setting, PATHWAYS courses are offered online, encouraging partnerships with other conferences and providing accessibility to distance learners. Also, while TAP offered one curriculum designed for lay leaders, PATHWAYS offers training at three different levels, with the second and third levels designed for those seeking authorization in the UCC.
"PATHWAYS is a continuation of the TAP program in the sense that it is a regional theological education program that is conference based, but it is also replacing the TAP program in the sense that we are doing things differently," said the Rev. Sarah Kim, executive director of theological education and dean of PATHWAYS. "We are truly representing an alternative pattern of theological education that aims to prepare our church leaders — a different strategy for a changing world."
PATHWAYS curriculum is built specifically around the Marks of Faithful and Effective Authorized Ministers. Courses are developed and facilitated by an ecumenical group of educators from seminaries and universities, and by ordained clergy and licensed ministers from a variety of denominations who have excelled in local church ministry and other specialized ministries. Each level of the curriculum involves a learning community of 10-15 people. Level 1 is a two-year program designed for lay leaders seeking foundational training in theology and ministry. Level 2 is a 15-month program designed for licensed ministry in a local church setting, and the Level 3 program is 17-month course designed to prepare lay and licensed ministers for ordination in the UCC.
In January of 2012, PATHWAYS also implemented the Global Theological Education (GTE) immersion trip, where participants from the Southeast Conference and students from Lancaster Theological Seminary take a three-week immersion experience to Thailand.
This summer, PATHWAYS recognizes five graduates from the Level 2 program and by Dec. 2014 will have seven graduates from the Level 1 program. There are currently three people enrolled in the Level 3 program, Kim said.
"We have built and are implementing all three Levels of the PATHWAYS program since it launched in 2011," said Kim.
While Kim is not sure there is a "typical" PATHWAYS student, she said there are certain characteristics they share. Many are not interested in attending traditional seminary due to factors such as location, cost, and full-time jobs and families, but they wish to prepare themselves for authorized ministry. They are learners who are able to communicate online and enjoy the flexibility that comes with distance learning, and many are already serving in churches, often in rural areas, and want to continue their education and training.
"The online learning platform does allow a virtual community where learners find strong bonds with one another, get important feedback, and feel a sense of community," Kim said. "Sometimes this type of social context is critical to those serving small churches in rural areas as sole pastors."
Marsha Brown is another student who found success through the PATHWAYS program. After a friend introduced her to Holy Trinity Community Church UCC in Nashville, Tenn., Brown began the TAP program in 2008 during a period of discontent and uncertainty in her life. She has since graduated from the TAP program and is currently completing Level 2 of PATHWAYS, with plans to continue to Level 3 for ordination. She is involved in pastoral care work at Holy Trinity and Phoenix Christian Church in Wildersville, Tenn., where she also preaches once or twice a month. For Brown, these programs helped her figure out her life's true calling during a time when she couldn't find the answers.
"Prior to this, I had moments of wanting to enter into the ministry, but really had no idea of how or in what position or title," Brown said. "I knew I wanted to delve into the scriptures more and I was thirsting for knowledge. So the new chapter in my life began."
---
Related News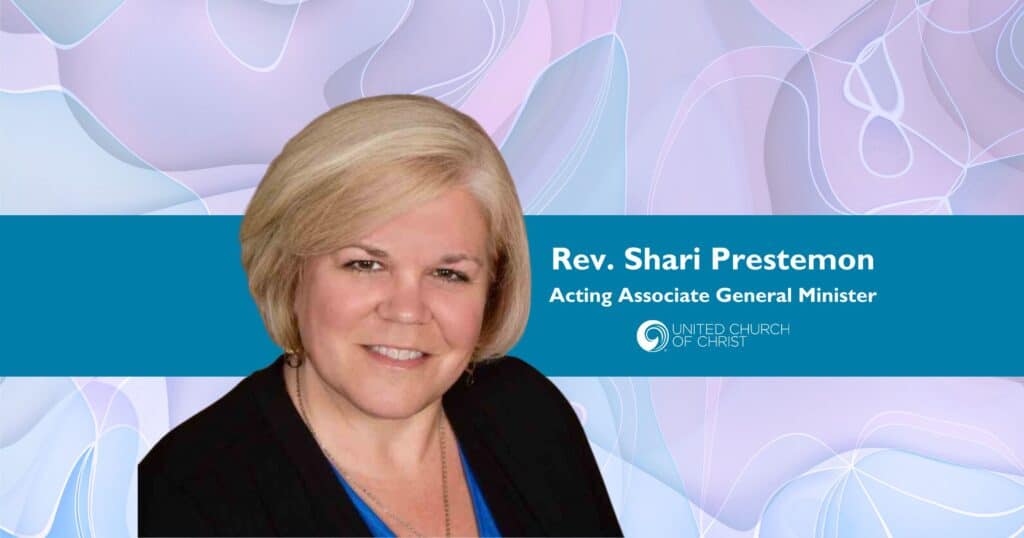 A new United Church of Christ national leader has been called. The UCC Board voted in a...
Read More