Election Protection
'Shout out, do not hold back! Lift up your voice like a trumpet!' -Isaiah 58:1 
The right to cast one's vote and to have that vote counted is a fundamental part of the democratic process. Recently however, we have seen increasing attempts to suppress the vote. Now more than ever, it is critical for justice advocates to help work for fair elections and insure that the rights of all voters are protected at the polls. 
By participating in the nonpartisan Election Protection campaign in the days leading up to elections and on Election Day, you can help to make it possible for the voices of the voters to be heard and counted. How? By volunteering to staff the election protection legal hotline, acting as poll monitors, volunteering to staff your local polls, and making sure everyone in your community knows who to call for help if they are prevented from casting their vote.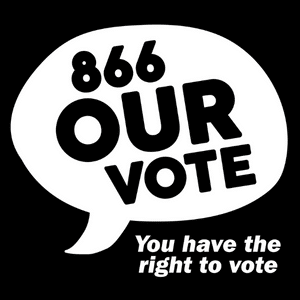 What is Election Protection?
The national, nonpartisan Election Protection coalition of which the United Church of Christ is a member, was formed to ensure that all voters have an equal opportunity to participate in the political process. Made up of more than 100 local, state and national partners, Election Protection works year-round to advance and defend the right to vote.
Election Protection provides Americans from coast to coast with comprehensive voting information on how they can make sure their vote is counted through a number of resources including:
Throughout the election, our volunteers collect information to paint a picture of election irregularities. Election Protection focuses on the voter – not on the political horse race – and provides guidance, information and help to any American, regardless of who that voter is casting a ballot for.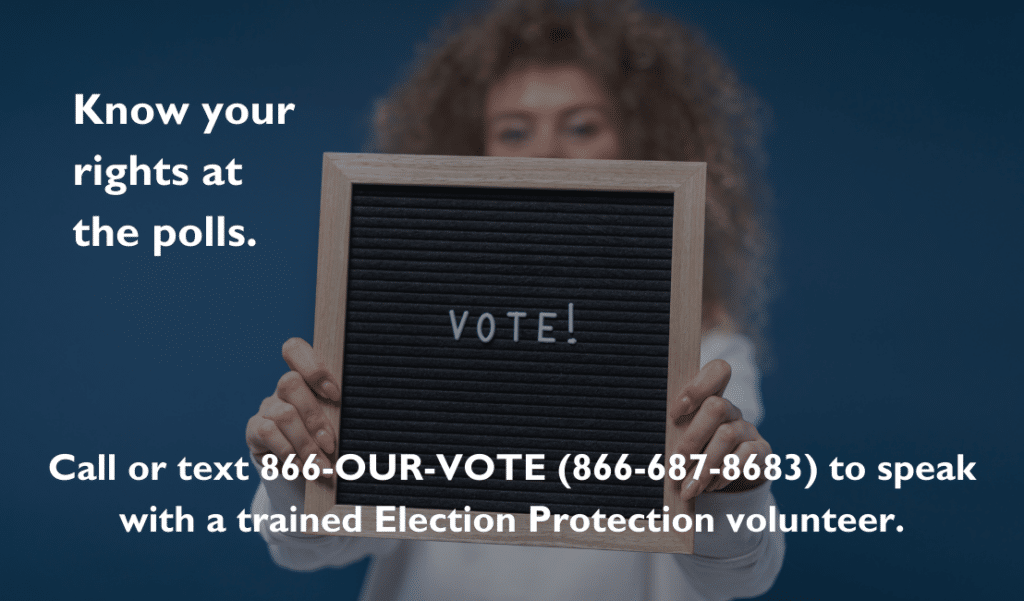 Want to Help?
Concerned about voter intimidation in this election? Passionate about ensuring that every vote counts? Sign up to be an Election Protection volunteer! Help support the Election Protection call center or volunteer in the field on Election Day to help voters navigate the our voting system.
You can also help to spread the word! Download the Election Protection Bulletin Insert to share with your congregation, and make sure the people in your congregation and community know the number to call.

Learn More. Get Involved.
Questions? Contact UCC.
Jessica Quinn
Online Communications Specialist
UCCTakeAction@ucc.org