Our Faith Our Vote campaign promotes voting rights, democracy — and opportunities to help
The United Church of Christ is calling on churches to get out the vote with its Our Faith Our Vote campaign for the 2022 midterm elections.
It's not just seats in Congress or city councils that are at stake, according to UCC leaders. Voting rights, access to polls and concerns about democracy itself are being highlighted.
"In this critical 2022 election season, many key policy challenges loom on the horizon for the U.S. and the world," said Sandy Sorensen, director of the UCC's Office of Public Policy & Advocacy in Washington, D.C. "At the same time, we are challenged to counter multiple threats to the democratic process itself. We need well-informed, engaged, robust voter participation in November at a time when the electoral process itself is in peril.
"In addition to a wave of state measures to restrict voting access and participation, disinformation about the outcome of the 2020 elections has led to threats of violence against poll workers and elections officials, and threats to intimidate voters seeking to register and cast their ballot in November. A less visible but no less harmful threat to the democratic process is the aging, outdated election infrastructure which continues to be neglected."
Sorensen and the rest of the D.C. office team are partnering with national nonpartisan organizations to promote voting rights and participation. Those include volunteer opportunities, information and resources, and advocacy and awareness campaigns.
Volunteering to make voting easier
A shortage of poll workers could potentially make voting more difficult. Power the Polls is an initiative to recruit new poll workers. Signing up is simple. Working at a polling place includes training and, in some locations, pay.
Getting accurate, timely information about voting can also be challenging. Election Protection trains volunteers to assist individuals through the voting process. That includes navigating registration, absentee voting and finding a polling place.
Election Protection also staffs several hotlines available for English, Spanish, Arabic and some Asian language speakers:
English: 866-OUR-VOTE (866-687-8683)
Spanish/English: 888-VE-Y-VOTA (888-839-8682)
Arabic/English: 844-YALLA-US (844-825-5287)
Asian languages/English: 888-API-VOTE (888-274-8683)
Faiths United to Save Democracy is an effort to empower voter engagement. The interfaith organization currently is focused on 10 states: Alabama, Arizona, Florida, Georgia, Michigan, North Carolina, Ohio, Pennsylvania, Texas and Wisconsin.
It recruits clergy to serve as "poll chaplains" in those states, gives information on state voting laws and offers a downloadable voter toolkit, in both English and Spanish.
Increasing awareness
Founded in 2012, National Voter Registration Day will be celebrated Sept. 20. This civic holiday, with partners ranging from large corporations to small local community organizations, aims to register millions of U.S. voters each year.
Similarly, Vote Early Day is another, even newer civic holiday focused on greater voting accessibility, particularly due to the COVID-19 pandemic. Observed Oct. 28, it is intended to increase awareness around early voting, helping voters find information about how to cast their ballots prior to Election Day.
The nonpartisan, nonprofit Civics Center is encouraging eligible high school seniors to register and vote this November through its Class of 2022 Ready to Vote Challenge. The organization notes that fewer than 20 percent of 18-year-olds are registered to vote. It offers a pledge, toolkit and workshops for students and educators.
The Count Every Vote campaign began during the 2020 election. It continues to advocate for democratic principles, legislation to prevent partisan interference in elections and protection of election officials and poll workers. Individuals can add their name to a call to Congress to support election integrity by visiting the campaign website.
'Use your power'
Local churches and their members are vital to these efforts in protecting and promoting the democratic process, Sorensen stressed.
"Faith leaders are trusted messengers in their communities," she said. "Faith communities can counter a polarized electoral process that is awash in disinformation by providing accurate, nonpartisan, accessible information about the voting process.
"You can play a vital role in helping people navigate recent changes to voting laws in their states and localities by reaching out to local election officials and state secretaries of state to collect accurate information."
While the current political climate is fraught with disagreements and anger, Sorensen believes that faith-filled commitment to democratic values can overcome divisions.
"Engaging the electoral process in a highly polarized political climate, in the face of rollbacks to voter access and voter protection, can feel daunting," she said. "I think of the words of Doris Haddock, Granny D, who at 90 years old walked across the country to bring attention to the outsized power of big money in election campaigns: 'If we allow the greedy and inhuman elements to steal away from us our self-government because we didn't have the energy or courage to fight for it and use it as a tool for our love and wisdom, how shall we answer for that?'"
Sorensen called on UCC members to "use your power" by staying informed, learning about issues and concerns that affect their communities, and encouraging others to vote. And, of course, casting a ballot on or before Nov. 8.
People can learn more at the Our Faith Our Vote page.
---
Content on ucc.org is copyrighted by the National Setting of the United Church of Christ and may be only shared according to the guidelines outlined here.
---
Related News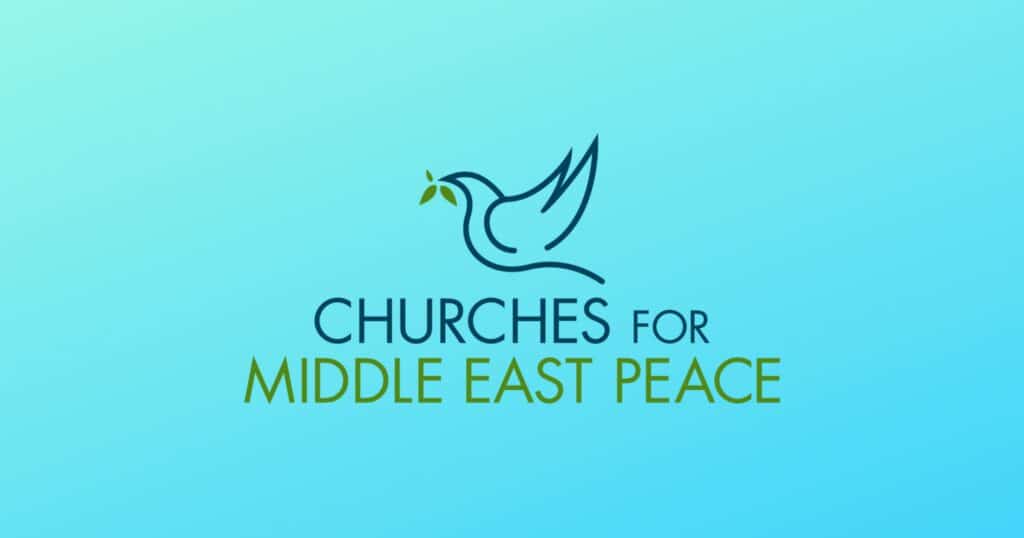 The following statement was issued Dec. 2 by Churches for Middle East Peace (CMEP), of which...
Read More