Oklahoma libraries have LGBTQ resources partly because of UCC connection
Libraries in rural Oklahoma — some of them, at least — are now offering literature on LGBTQ issues. And the United Church of Christ can take some credit for it.
The story goes like this:
A national LGBTQ leader spoke at the 2020 annual meeting of the UCC's Kansas-Oklahoma Conference.
UCC member Jackie Kropp — herself a librarian — heard it and was impressed.
As program chair of the Oklahoma Library Association, Kropp helped bring that same speaker, Brian Bond, to OLA's 2021 meeting. He's the executive director of PFLAG, an advocacy group for LGBTQ+ people, their families and their allies.
Some 250 Oklahoma librarians heard from Bond July 27.
The result: libraries in the state started asking PFLAG for materials.
Already, 425 copies of PFLAG literature have gone out to 15 Oklahoma libraries. And those numbers "are about to increase dramatically," said Fiona Lanigan of PFLAG's national staff in Washington, D.C. She said she's still processing requests from public libraries in the state — including Indigenous tribal libraries.
Among the many booklets PFLAG is sending are "Be Yourself," "Guide to Being a Straight Ally," "Be Not Afraid," "Our Children" and "Our Trans Loved Ones."
The rural context
Kansas-Oklahoma Conference Minister Edith Guffey says the UCC hashtag "#BeTheChurch" describes the effort — even if the venue is a public library.
"I don't know if you have any concept of how isolated some of these towns in Oklahoma are," she said. "We don't have churches in the vast majority of these places. But if there can at least be information from PFLAG so an LGBTQI kid or family will know where they can go to get support — that's a win."
Kropp witnessed that need while growing up in the state. Now a member of Federated Church, UCC, in Weatherford, her upbringing was in a less-welcoming context. Even as a child, she sensed LGBTQ people were being ostracized.
"The inclusion of LGBTQ beloved is something close to my heart," she said. "It has been in my heart even before I knew what LGBTQ was. I didn't understand why people were mean to them."
Potential discomfort
After Bond's 2020 UCC speech, Kropp knew she wanted Oklahoma librarians to hear him, too.
"When I heard Brian talk about the role the church could play in saving lives, I thought, 'Libraries do that, too.' Why wouldn't we plug into something so important? Why wouldn't we want a thought leader — one of the nation's oldest organizations advocating for LGBTQ people and their families — to be represented in our libraries?"
She knew the topic might be uncomfortable for some attendees, especially from rural areas like the one where she grew up.
"I thought a lot of the librarians who attend that annual conference might not have any contact with the LGBTQ community," she said. But she thought Bond might connect with them. "He came from a rural community. He was an FFA kid. If they could hear him speak, they might be open to the wide variety of information that PFLAG offers – not only for those who identify as LGBTQ but for their parents, families and those who support them."
'I saw people nodding'
When the time came for Bond's July 2021 keynote, Kropp sat — nervously — in the front row. She wondered if anyone would walk out. Soon, though, she felt relief. "I heard a lot of, 'mm-hmm.' I saw people nodding." No one left. In fact, people stood and engaged him when he took questions at the end.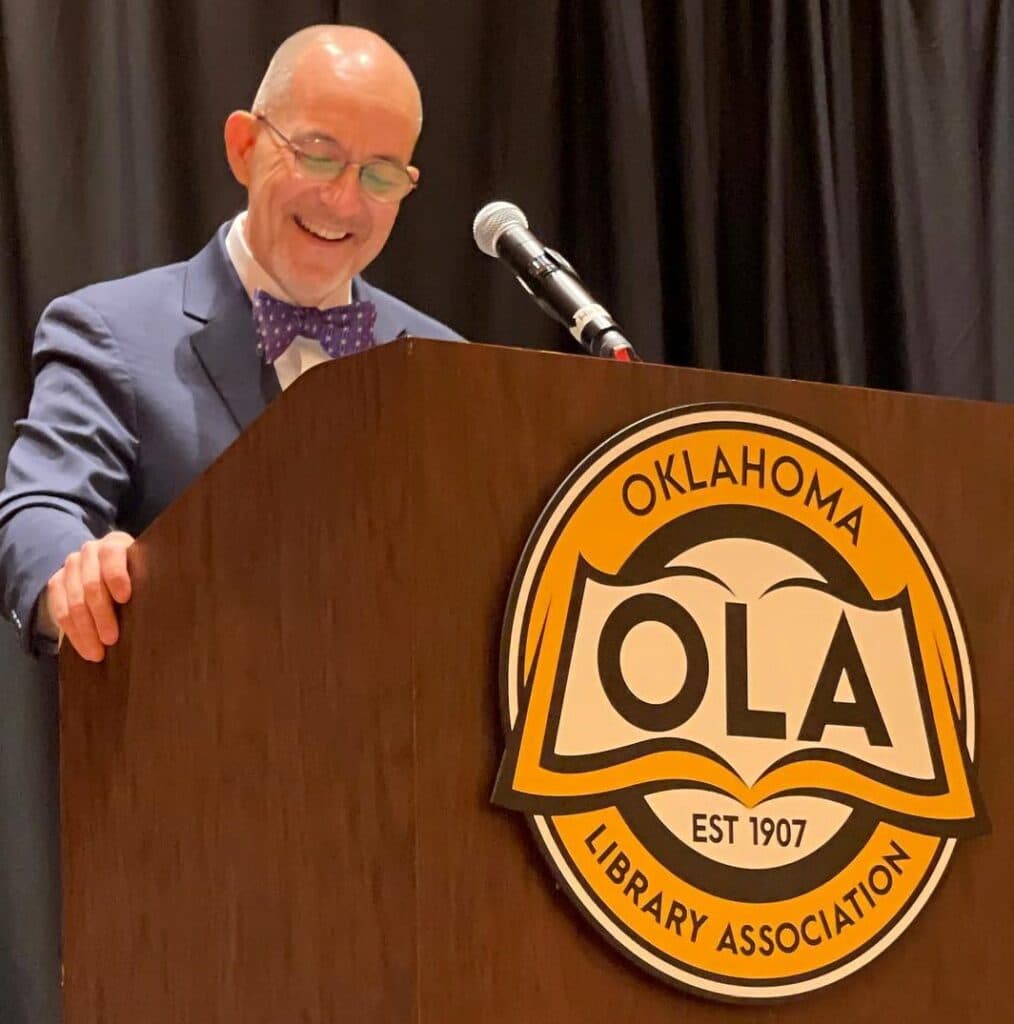 And people walked up to him afterwards. That's when they started asking for materials for their libraries.
Guffey, who is also a national PFLAG board member, said she is glad for the ripple effect of that original 2020 UCC keynote.
"It's something that Our Church's Wider Mission dollars helped to facilitate just by having Brian at our annual meeting and by having a gifted lay leader see an opportunity to make a difference in her community," she said. "This is what it means to be the church."
---
Related News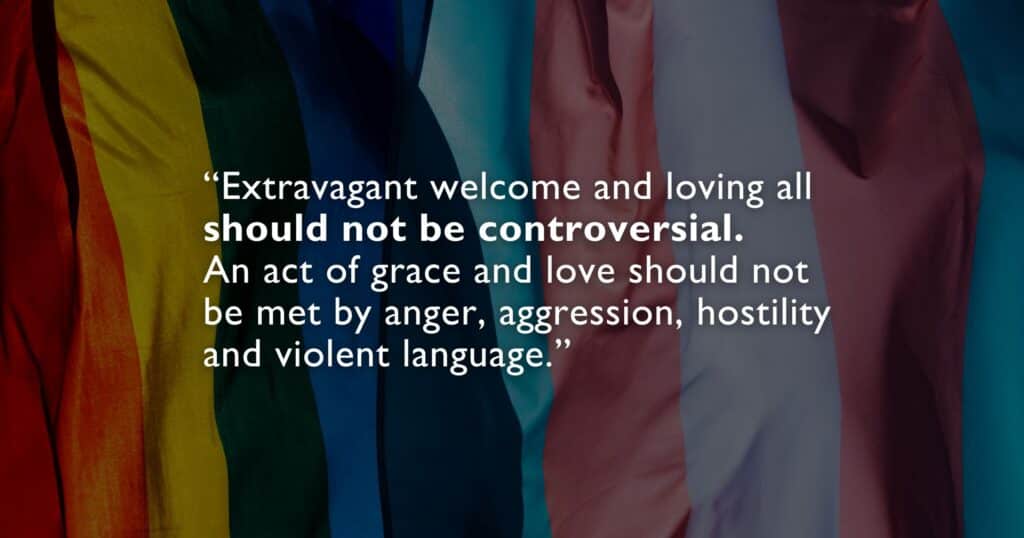 The United Church of Christ National Officers and the Conference Minister of the South Central...
Read More