Ohio UCC church is home Sunday for Florida family escaping Hurricane Irma 
Melinda Webster followed the news of Hurricane Irma closely as the storm approached the Southern Florida shores. Faced with the decision to evacuate, Webster and her 97-year-old mother left Tallahassee and drove north to Ohio to avoid Irma's path of destruction.
Webster and her mother are staying with family in the small town of Tiffin, Ohio, for the week. And at least for one Sunday, they were welcomed guests at Trinity UCC.
"We wanted to attend church while we were up here. My aunt introduced us to the minister and he expressed in his sermon his hope that all would go well," said Webster, who attends a Methodist church in Tallahassee. "It was amazing that with all the folks we met, the outpouring of concern was so nice, and some folks sharing personal connections with us."
Webster's mother lives with her, and she was one of the primary reasons they evacuated before the storm, a Category 4 with winds up to 130 mph, made landfall early Sunday morning. At least seven people have lost their lives in the U.S., along with 37 deaths in the Caribbean.
"Not having electricity is hard on her, so we left Tallahassee on Friday (Sept. 8). We watched the newscasts of the storm, tracking the path in the days prior to leave. Since we had relatives, my aunt, here in Ohio so we decided this was a time to visit family," Webster said.
Webster drove with her mother 16 hours the first day, taking mostly back-roads to avoid heavy traffic on major interstates through Georgia. They arrived in Tiffin on Saturday, and plan to stay the week before returning home.
"It was amazing as we were driving north seeing the number of power trucks, utility trucks, on the way down to help out with the power," Webster said. About 6 million homes are without power in Florida.
Webster learned from neighbors that the power is out in her neighborhood and access is restricted because of fallen trees. Hurricane winds were about 60 mph when the storm traveled inland east of Tallahassee. "We're not sure if our house is OK yet, but we think it is based on what we've heard," she added.
"I've been through three hurricanes. I sat through a Category 3 (Hurricane Charlie in 2004) and that was a reason that prompted us to leave," she said. "You'd think that leaving Florida and coming to Ohio, you'd be removed from the situation, but the outpouring of folks and saying that we were in their prayers, it was very comforting.
The pastor at Trinity UCC, the Rev. Kurt Schaller Blaufuss, said he was "glad they found a safe harbor, not only physically but also spiritually. In the second service that day, I changed up the sermon at the end and used Shari Prestemon's letter."
Prestemon, now the conference minister of the Minnesota Conference UCC, wrote about her experience in the aftermath of Hurricane Katrina in 2005 when she was director of Back Bay Mission in Biloxi, Miss.
"I have never seen the United Church of Christ better than I saw it in the months and years following that disaster," Prestemon said. "National setting staff offered constant support and encouragement during those exhausting years, providing advice, dollars and presence in the midst of it all.  UCC volunteer groups poured in from all over the country and helped us to literally re-build homes and communities.  Generosity flowed, as tens of millions of dollars were raised in the United Church of Christ for recovery efforts in Mississippi and Louisiana during that time."
Said Schaller Blaufuss, "When I started talking to people, talking with folks in the church who had relatives in Florida, it was clear this (letter) was pretty immediate for people in our area."
---
Related News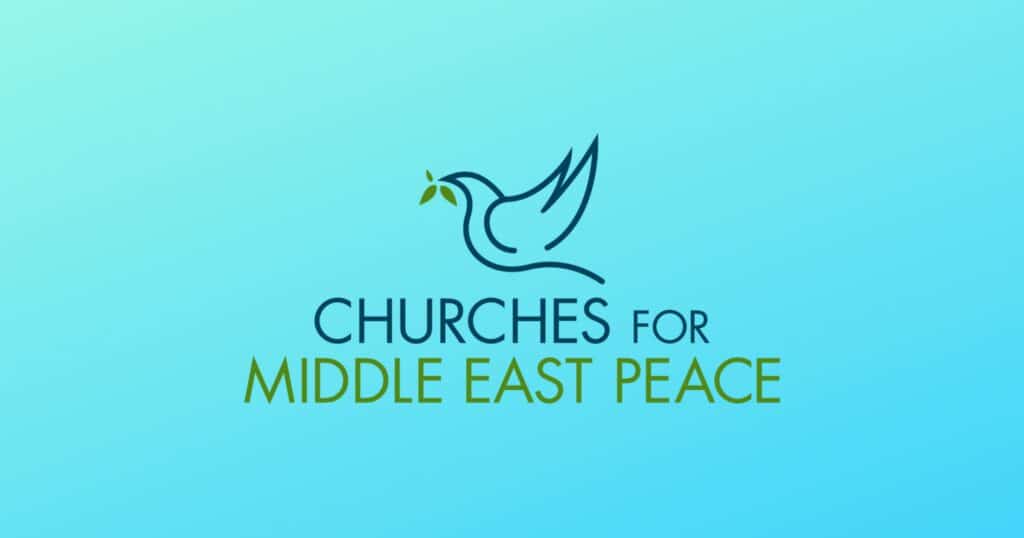 The following statement was issued Dec. 2 by Churches for Middle East Peace (CMEP), of which...
Read More