Ohio Hymn Sing to help Puerto Rico disaster relief
An Ohio church is hosting an old fashioned Hymn Sing on Sunday to raise money for disaster relief work in Puerto Rico. By passing the hat, Old South Church in Kirtland is planning to help send two volunteers from the congregation to the island, as part of a Northeast Ohio mission team sponsored by UCC Disaster Ministries.
"I didn't have much to do with it," said Old South Pastor Ian Lynch. "It's a perfect storm of goodness. I love just stepping aside and letting church happen."
The congregation cooked up the idea for the hymn sing at the suggestion of Marge Adler, a substitute organist at Old South and a former Keyboard magazine recording artist of the month.
"Joining in song as a wider community is one of the most immediate ways to bond, to transcend everyday spoken word and unspoken thought," Adler said. "It is when one and one equals more than two, as our musical forces spontaneously combine in joy and hope that is universal."
Don Jones, one of the trip volunteers, took the idea to the church moderator and they decided to forge ahead and make it a fundraiser to support the mission to Puerto Rico. Old South has also invited their friends from First Congregational Church of Jefferson, Ohio, the trip's primary organizer, to join the fun.
"The congregation has been very supportive of our trip," Jones said. "They have been generous in their financial support, and are directly supporting by providing some light refreshments after the hymn sing."
Al Winkler will join Jones on First Church's 12-person team heading to Puerto Rico, part of Disaster Ministries' Hurricane Maria rebuilding effort. The group is leaving March 3, and will spend a week assisting UCC partner, Iglesia Evangelica Unida de Puerto Rico, with roof repair.
Jones is looking forward to it. He's done several home improvement projects, and worked to rebuild homes with Back Bay Mission in Biloxi, Miss., in 2006, after Hurricane Katrina.
"I like the idea of 'God's Love in Action,'" Jones said. "When I tell friends that I'm doing this trip, most people respond that participating in doing actual repairs is better than just sending donations. Donations are definitely important, but it feels good to do our part in actually making somebody's home a little better. As we learned in our Biloxi trip, it's very rewarding to meet the homeowner and see their smiles when they see what we have accomplished for them. In return, I think they appreciate the personal connections."
The Sunday Hymn Sing and March mission trip are kicking off Old South's 200th anniversary year. Admission to the February 24th event is free, but contributions from the community are welcome. Any money raised beyond the cost of the trip will be donated to Puerto Rico recovery.
"When the Spirit creates a spark, it is our job to fan the flames, not subject it to death by committee," Lynch said. "The possibility of Al and Don participating in this trip existed because I am always concerned about being connected to the wider church. Ministry is on behalf of the Body of Christ, not the local gathering, so shared ministries like this always tend to be easier and have more impact. It is exciting to see possibilities bloom primarily by making sure you don't block the sunshine."
---
Related News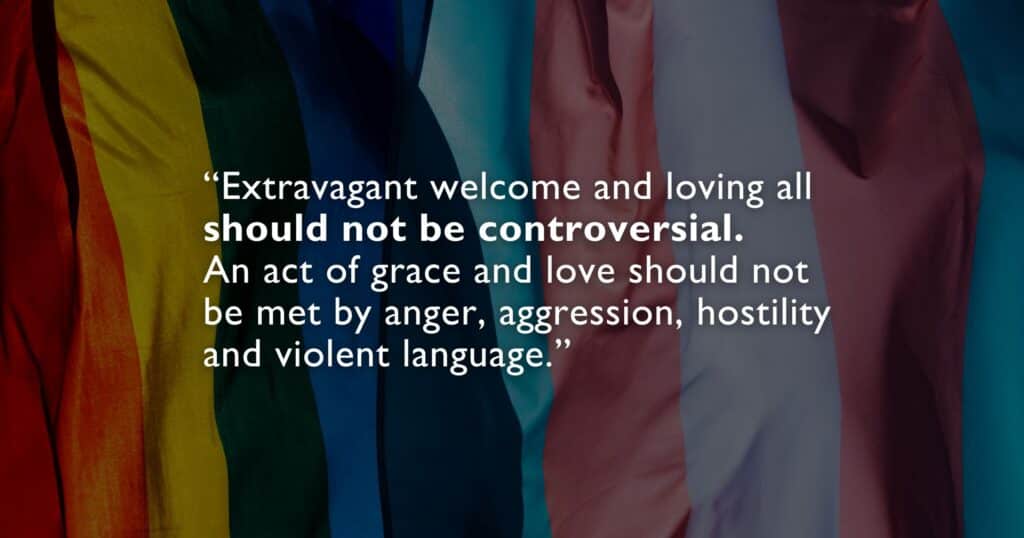 The United Church of Christ National Officers and the Conference Minister of the South Central...
Read More