Ohio church takes leap of faith with purchase of second ministry space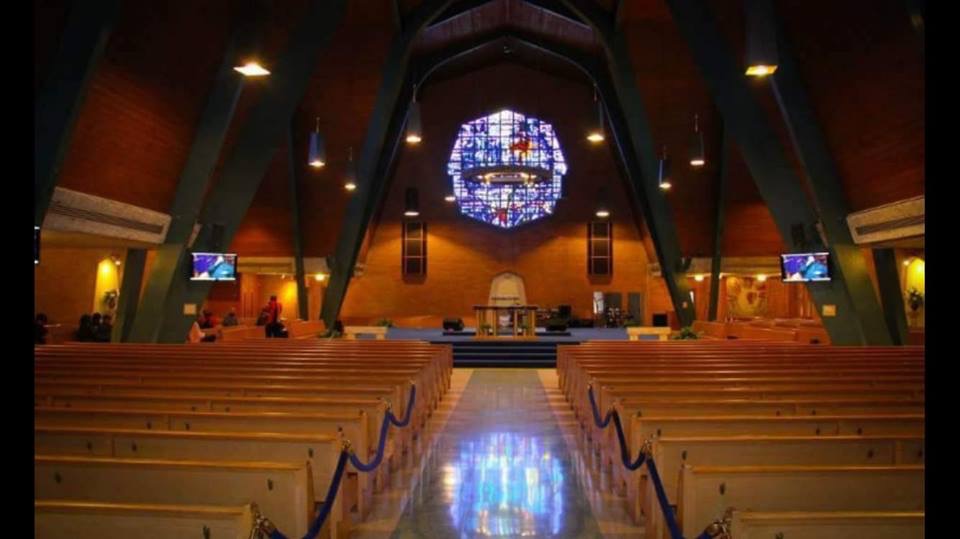 A Cleveland-area UCC church striving to provide inclusive ministry to all just took a giant step forward. Imani UCC in Euclid, Ohio, recently closed on a new 8.29-acre site down the street and around the corner from its current location, and the congregation is wasting no time beginning work on the new space.
Imani's new property includes a worship facility, a large field, and more than 100 parking spaces. The congregation is on an aggressive timeline, too.
"It is a 90-day renovation timeline," said Pastor Michele Humphrey, "and we are expected to have our first worship there in January."
Immediate plans include renovating the worship space, replacing pews with 800 chairs. Also on the docket before January is constructing a new restroom, renovating other bathrooms in the space, along with painting, carpeting, lighting and wiring, resealing the stained glass windows, and more.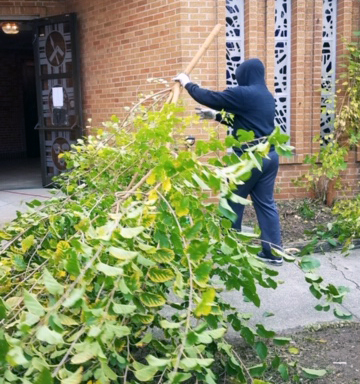 "Our current sanctuary holds just over 200 people and, therefore, we had to create an overflow room for when attendance exceeds available seating in the sanctuary. This has led to three worship services each Sunday for the past eight years," Humphrey said. "In the new facility, once renovations are complete, we will have seating for 800 people, which will allow us to have one Sunday morning worship service."
In addition to Sunday services, the new sanctuary also will be home to community forums and events "that will help educate, empower, or give voice in the plethora of issues that impact life in our city and beyond — despite race or religion," said Humphrey.
Imani will continue to use both properties, she added. The original facility will be used for special worship services, outreach ministries, classes and training, and needed office space for staff.
"Pastor Michelle Humphrey and the disciples of Imani UCC engage in ministry that welcomes whomever may enter their doors, where they are and just as they are," said the Rev. Traci Blackmon, executive minister of the UCC's Justice & Local Church Ministries. "Such ministry does not often come with large endowments or material resources, and Imani is no exception. But the people keep coming for all walks of life because Imani operates in a currency greater than money: radical love."
A long partnership with the UCC's Church Building & Loan Fund was key to the church's new property acquisition. CB&LF provided the loan to purchase the new location and begin the renovations.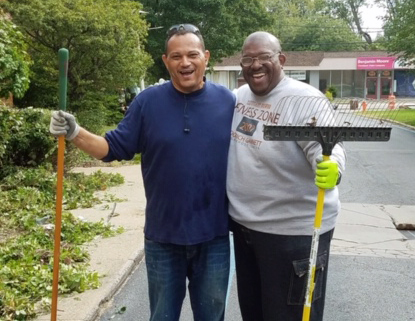 "Imani is a strong CB&LF loan partner," said the Rev. Patrick Duggan, CB&LF executive director. "We are excited to have been a help to this ministry over several years."
Imani UCC has a vision for the new location's open space, too.
"Because of the large field that we have been blessed with, we will have community events and other outdoor activities to help build and foster relationships, and unite a divided community, black and white, elderly and youth, in the city of Euclid," Humphrey said. "We will hold fund days, youth activities, an overnight camp for Boy Scouts, community concerts, and services. In the summer, we will provide free produce distribution and have free clothing available for men, women and children."
The vision also includes building a youth center that "provides space for youth to worship God — to discover and utilize gifts, for an after-school program for Euclid students, and a place where youth in the community can fellowship and participate in activities," added Humphrey.
"Our desire is to be a church that understands its need to be a place of refuge, empowerment, and healing in the community," she said. "Having two campuses allows us the opportunity to provide space for people to come together, whether it is for worship, food and clothing, spiritual support, education, or empowerment."
Blackmon concurs. "I am excited about the rapid and consistent growth of this ministry and their new expanded location, because I consider Imani to be a house that love built," Blackmon said. "And soon they will fill this space as well, because love has a way of filling every empty space until what began as a ministry on the margins becomes ministry at the center because love has redefined those who belong."
---
Related News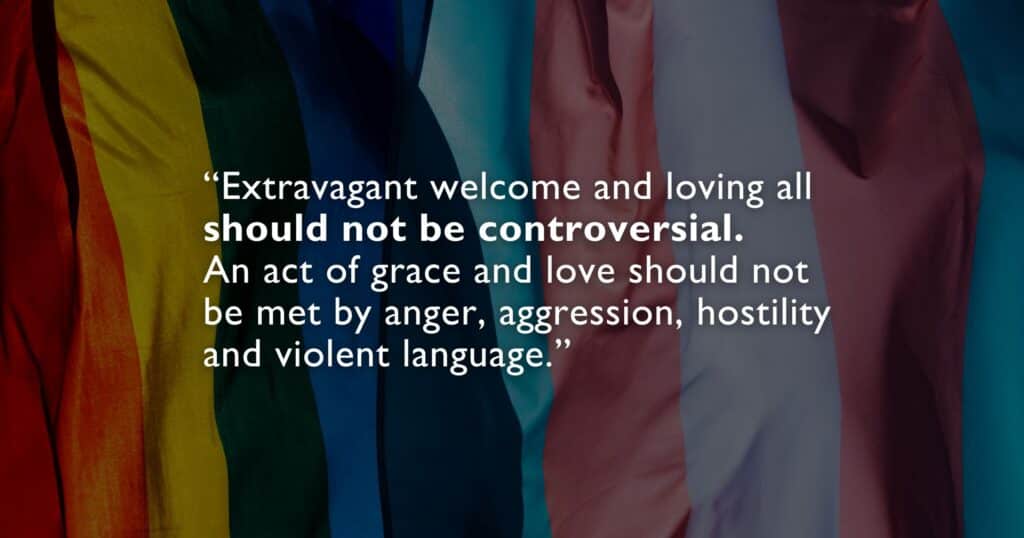 The United Church of Christ National Officers and the Conference Minister of the South Central...
Read More