Ohio church brings people together to oppose immigration policies
 A Canton, Ohio pastor, angered by the "immoral and inhumane" treatment of migrant children and their families at the hands of the U.S. Border Patrol, opened the doors of Congregational United Church of Christ Saturday evening, and invited the people of his community to a prayer vigil and rally, hoping to open some eyes.
"This is one of those times in history when humanity comes together and says 'no more,' " said Dennis Coy, pastor of Congregational UCC told the crowd.
UCC General Minister and President, the Rev. John Dorhauer and Justice and Local Church Ministries Executive Associate the Rev. Bentley DeBardalaben joined Coy, on June 23, sharing stories and prayers and urging the more than 100 men, women and children present to take action.
"As people of faith, or simply as humans with a heart and a conscience, we are called to stand strongly against actions like these," Coy said. "We are called to protect the children. We are called to speak out against these atrocities of humanity. We are called to action. The verse from Romans about the "law" that the government is using to make acceptable these immoral acts goes a bit further – it ends like this: Romans 13:10 "Love does no harm to a neighbor. Therefore, love is the fulfillment of the law.'"
Jeff Stewart, program director for the Immigrant Workers Project in Canton, has seen first-hand how the government's immigration policies are tearing families apart. More than 200 undocumented workers were picked up in Immigration and Customs Enforcement raids in Ohio recently, at Corso's, a Sandusky lawn and garden business, and at Fresh Mark, a meat processing plant near Salem.
"We need to go back to find who we are," Stewart said. "This used to be intolerable, and now the intolerable has become acceptable."
As Coy said afterward, "My hope is that by hearing actual stories from immigrants present, at the event as well as from representatives from the Immigrant Workers Project, people's eyes were opened to the realization that this humanitarian crisis is far more dire than was previously known."
---
Related News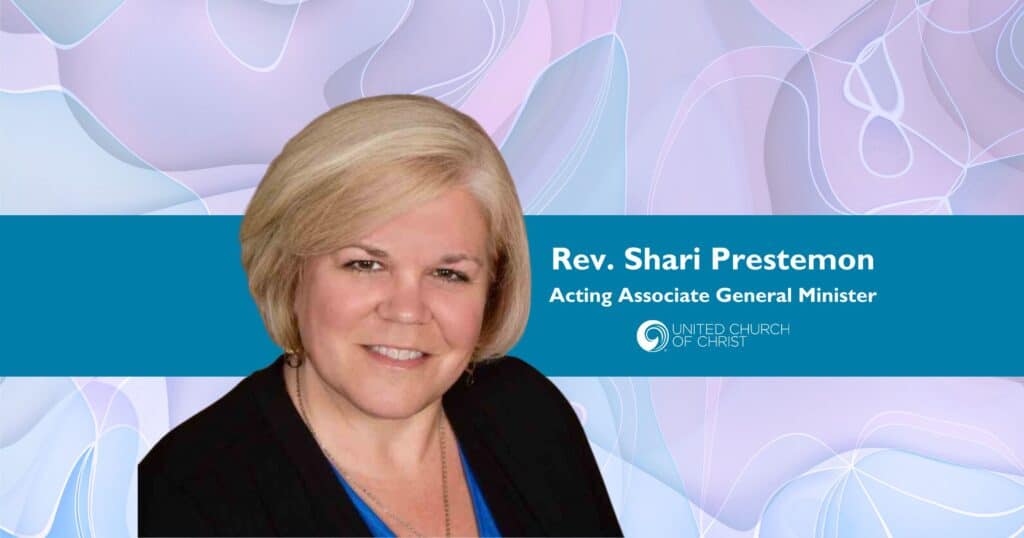 A new United Church of Christ national leader has been called. The UCC Board voted in a...
Read More