5 ways you can help!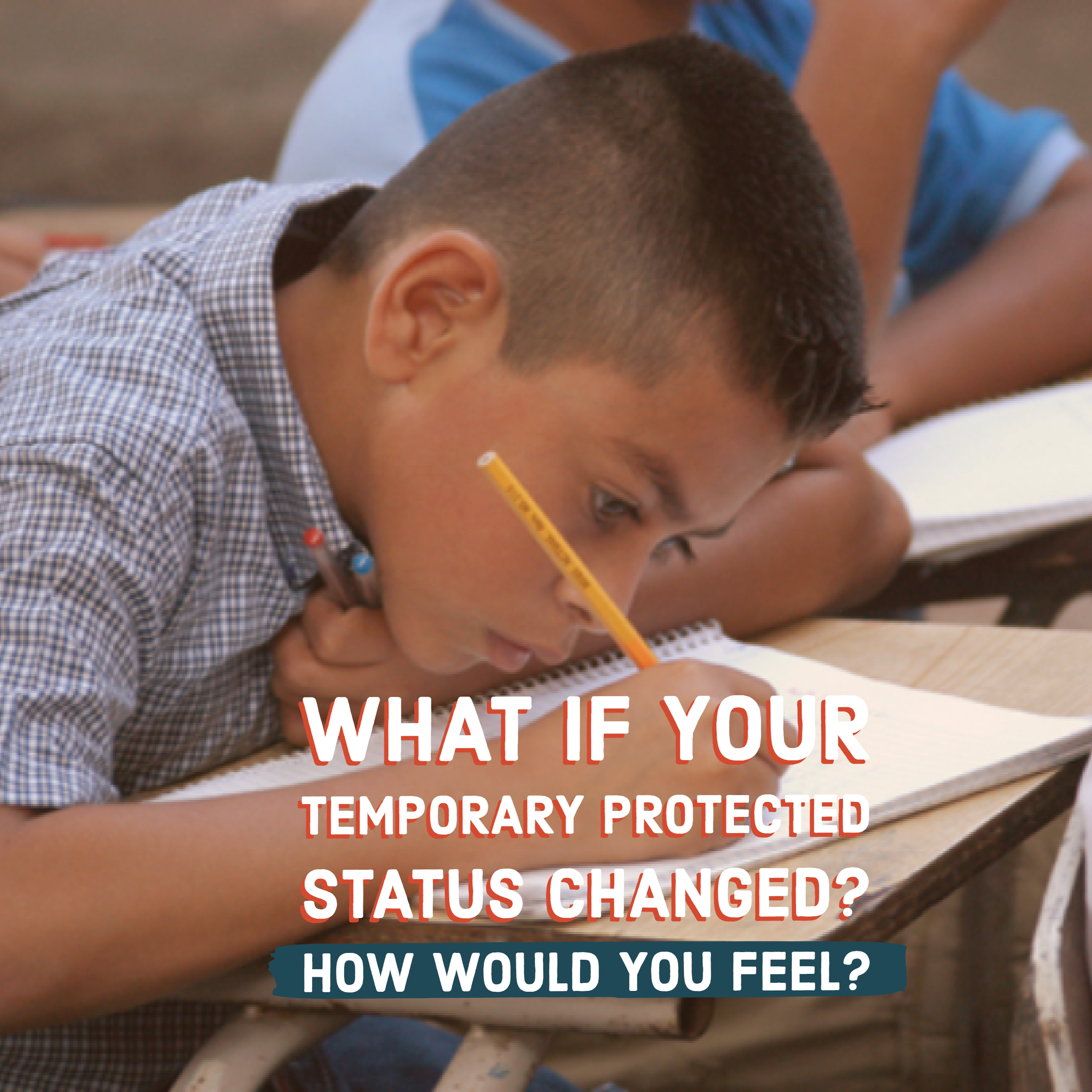 (1) Call Your Members of Congress and urge them to do everything in their power to see the TPS designation for El Salvador be re-instated, and to pass a permanent legislative solution for TPS holders. You will receive a phone call and be patched through to your 2 Senators and 1 Representative.
(2) Amplify on Social Media and Join the Prayer Chain: Record a video or take a picture of yourself holding a printed, filled out #Faith4TPS sign. Upload your video to Twitter, Instagram, and Facebook with the hashtag #Faith4TPS and tag the Interfaith Immigration Coalition (@interfaithimm). Don't forget to tweet at your Members of Congress and @realDonaldTrump.
(3) Organize Local Events: Hold vigils, rallies and other events within your community to show your support for TPS holders.
(4) Write for Media: Elevate the public call by publishing a letter to the editor denouncing the termination of El Salvador's TPS designation, and calling on Congress to pass a permanent solution for TPS holders. 
 
(5) Write & share press releases condemning the decision to terminate TPS for El Salvador.
For more information:
http://www.interfaithimmigration.org/issues/tps/
https://cliniclegal.org/resources/making-sense-administrations-decisions-temporary-protected-status-quick-guide-temporary
---
Related News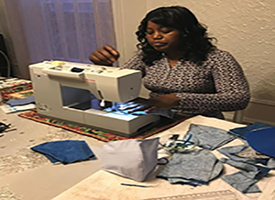 "It's so good making masks because it helps the community," said Sandra, a Congolese refugee...
Read More