UCC remembers Rev. William Land and his commitment to justice
The United Church of Christ is celebrating the life and legacy left by the Rev. William Land, who was known for his undeniable presence, his outreach and solidarity with the marginalized, and his commitment to justice.
Land died in mid-October, but there are memorial services scheduled into November in various settings around the denomination.
Franklinton Center at Bricks, a UCC justice and retreat center in Whitakers, N.C., held two services celebrating Land's ministry and contributions to the church on Nov. 20 and 21.
The Rev. Bernice Powell Jackson, former executive minister of the UCC Justice and Witness Ministries, described Land as someone "made in the mold of an Old Testament prophet – fearless, determined to tell the truth and always with a word from the Lord.
"He loved the UCC with all his heart and always wanted for our denomination to live up to God's requirement to do justice, to love kindness and walk humbly with God," Jackson said. "I can see him in heaven organizing the angels right now."
Constantly pushing the church to be on the right side of history, Land was part of the United Black Christians and Ministers for Racial, Social and Economic Justice, and was active during the Civil Rights Era by leading and marching in demonstrations.
The Rev. Yvonne Delk remembers when she first met Land more than 40 years ago, at General Synod in 1969, in Boston.
"I was arriving as a new staff member for the Board for Homeland Ministries," she said. "I was in a hurry to register when he walked up to me, introduced himself to me, and invited me to attend the Ministers for Racial and Social Justice meeting that would be held later that evening. The African staff that he carried and leaned on as he spoke to me indicated that he was clear about who he was, the agenda that called him into action and the responsibility of this church to boldly address and confront the issues of racial injustice."
"Bill Land was a prophet, a preacher, an activist and unashamed to speak truth to power- whatever the cost," Delk said. "His voice and witness continues to live in all the places, people and movements that he has touched."
---
Related News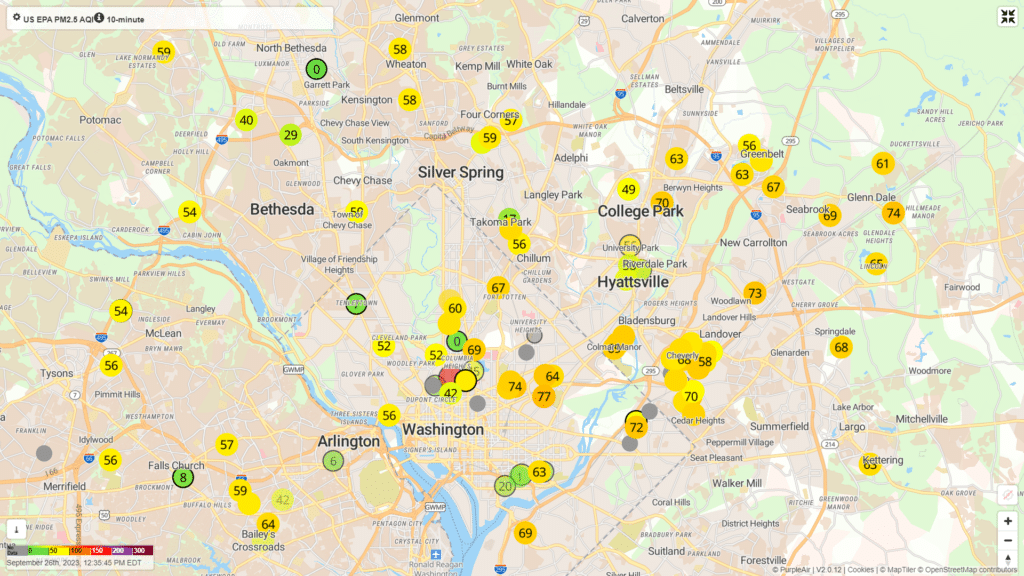 This summer, the United States experienced some of the worst days for wildfire pollution in...
Read More