NYE 2016 gathers youth at Walt Disney World
National Youth Event 2016, the United Church of Christ's quadrennial youth-inspired gathering kicks off Tuesday and makes history when, for the first time, it will be jointly hosted by the UCC and the Christian Church (Disciples of Christ) on a non-college campus. Centered on faith, leadership, service and social justice, the four-day event this year is being held at Walt Disney World Resort in Florida.
Among the other firsts at this event is a newly-launched NYE application for smartphones that will allow users to keep up with schedules, stay connected with their friends, and is ecologically-friendly, as it reduces the need for printed materials. The UCC Events app is available as a free download via the App Store and Google Play for both iPhone and Android phones.
Within the app, users have the capability to customize a personal schedule from the NYE agenda; pull up maps of the exhibit area and the Theological Interactive Experience (TIE) Hall; access the UCC's social network feeds; and take notes on workshops and speakers.
There is also an option within the application to donate to the NYE offering, which will go to The Center, an Orlando-based LGBT non-profit that is raising money for the victims and families of the Pulse Nightclub shooting that claimed the lives of 49 people.
"This is part of the emerging technology that we are putting right into the hands of our guests this year at National Youth Event, and next year at General Synod 2017 in Baltimore," said Lee Foley, chief administrative officer for the UCC. "From providing Wi-Fi to the use of social media, we've sought to provide the latest in new technologies at each of our denominational gatherings. This year we felt that offering this mobile tool enhances that digital experience for everybody."
This year's NYE, from July 26-30, features a service project with Locks of Love, where attendees can donate their hair on-site, in addition to other mission-oriented and social justice projects. Guests will also hear from inspirational youth speakers and get to spend a day in the park.
---
Related News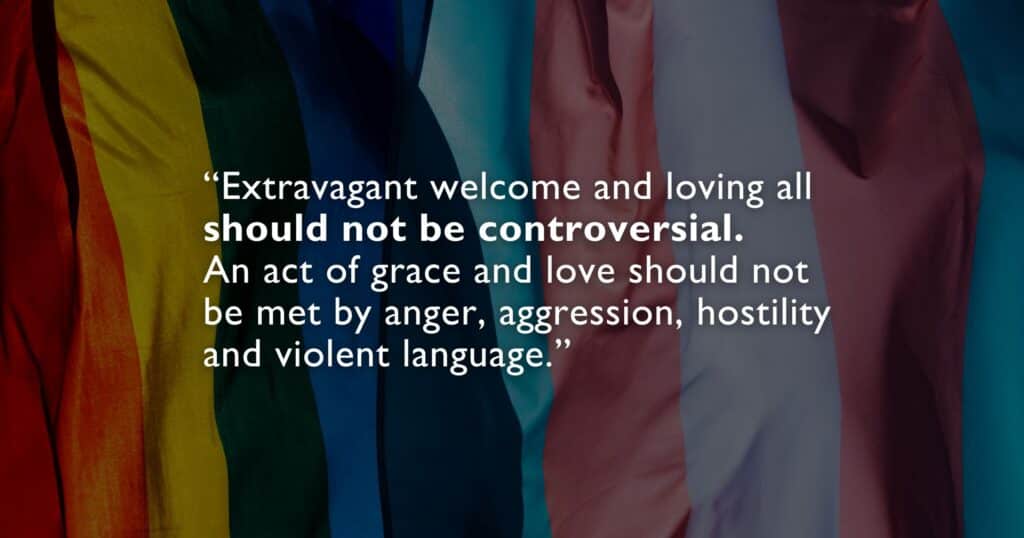 The United Church of Christ National Officers and the Conference Minister of the South Central...
Read More