NYC immigration activists rally around Haitian UCC member under threat of deportation
Photo by Macky Alston
Faith leaders, immigration activists and elected officials will march silently around a federal building in New York City on Thursday to proclaim "Justice for Jean" in solidarity with Jean Montrevil — a longtime green-card holder from Haiti and member of a United Church of Christ congregation. Montrevil is facing the threat of deportation on July 20 during his check in with immigration agents.
The New York Sanctuary Coalition, housed at Montrevil's home congregation, Judson Memorial Church, is highlighting the current deportation risks to Haitians, and calling on allies to march with them in their weekly Jericho Walk to Federal Plaza that day. Interfaith leaders walk in silence and pray outside the building as an act of solidarity and expression of love of neighbor.
The Rev. Donna Schaper, senior pastor at Judson Memorial Church, says that Montrevil's continual check-ins — a result of a decades-old conviction — are an "unnecessary cruelty" to him and his family, who've been active members of the congregation for the last eight years.
"Jean is an outstanding member of the community, he has successful small businesses and employs other people, and he takes care of his family both here and back in Haiti," Schaper said. "There is no reason to deport him into a situation of grave danger."
Montrevil came to the United States in 1986 at the age of 17. He was convicted for possession of crack cocaine as a teenager about 30 years ago and sentenced to 11 years in prison. Upon his release, he married a U.S. citizen and the couple have raised four children. But while Montrevil hasn't had any subsequent involvement with the criminal justice system, his conviction requires him to check in with immigration officials regularly as part of a supervision program.
Montrevil was nearly deported in 2010, but an illness to a fellow detainee halted the flight, and when an earthquake caused massive destruction in Haiti that same week, he was released. There weren't any other orders for his deportation until last month — his first check-in under the new administration — when Montrevil was detained and processed for removal. Immigration officials, likely swayed from calls from Montrevil's supporters, eventually released him, but the upcoming appointment has renewed concerns about his status.
"We're doing everything you can think of. We even have the support of all of our elected (state and federal) officials — senators and congressional representatives," Schaper said.
Ted Dawson, a member of Judson Church, plans to attend Thursday's march, and has supported Montrevil during previous ICE visits.
"For over 10 years I have been part of a team of Judsonites who have accompanied Jean to his ICE check-ins," Dawson said. "I have seen the almost unthinkable injustice that is inflicted on him, his family and so many others. I have, at the same time, been witness to the his extraordinary courage. And although the terrain has shifted dramatically in these last months, we are all determined, at his Judson family, to fight with Jean until he will be able to live his life fully and freely. He does much more for us through his example than we could ever do for him."
---
Related News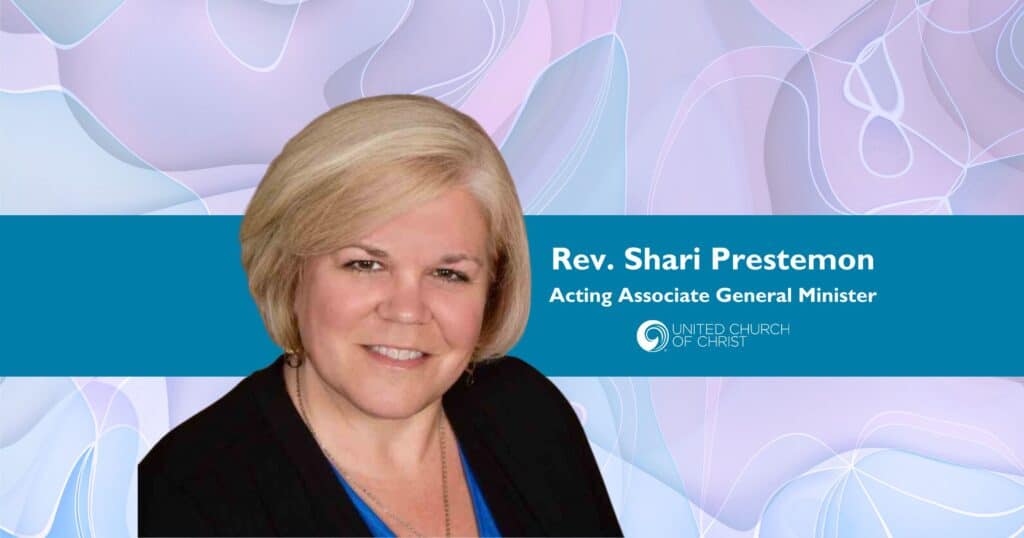 A new United Church of Christ national leader has been called. The UCC Board voted in a...
Read More