Nominating Committee selects 13 new candidates to join Board of Directors at General Synod
Hard working, flexible and creative. Those are a few descriptions of a dozen new leaders who have been chosen to join the United Church of Christ Board of Directors.
The General Synod Nominating Committee has announced 13 diverse and talented individuals, each unanimously selected to join the board and help guide the direction of the national setting into the future. The full General Synod, which convenes June 26 to 30 in Cleveland, will vote to approve the candidates during the biennial gathering.
Nominating Committee chair Angela Myers said the nominees possess talent and experience, and come from different types of backgrounds.
"The committee was blessed with a deep and rich pool of nominees of superior ability, attributes, skills and experience," Myers said. "These nominees come to us with the heart, desire and time to serve. They've come forth to help guide us as a denomination."
The 52-member board is filling 12 of the 36 at-large seats to serve a six-year term from 2015 through 2021. One additional nomination by the committee will fill a vacated spot on the board, for a total of 13 new members who will begin their service with the closing gavel of General Synod. Their first meeting will be the following October.
If elected, the new members will join the other 23 at-large members and 16 ex-officio members already serving. UCC bylaws require that of the UCCB's 36 at-large members, 18 are male and 18 are female,18 are European American and 18 come from an ethnically diverse background.
"With the election of these highly-qualified members of the United Church of Christ we succeeded in exceeding the diversity requirement for the Board of Directors, as outlined in the Bylaws," Myers said.
The 16 members of the Nominating Committee—a majority of whom are not on the UCC Board, making the nomination and selection process of board members independent—are responsible for vetting and finalizing the list of nominees called to serve. In May, the committee put out the call for nominations and began its selection process after the nomination period ended in September.
Myers and the members of the Nominating Committee will take questions about the selection process during a forum at General Synod that is open to registered guests and delegates.
Moving forward, the Nominating Committee will have another report on selections for the moderator and assistant moderator of the 31st General Synod, set to take place in Baltimore in 2017.
Read the first report of the Nominating Committee, including biographies of all 13 nominees to the board of directors, on the General Synod website.
---
Related News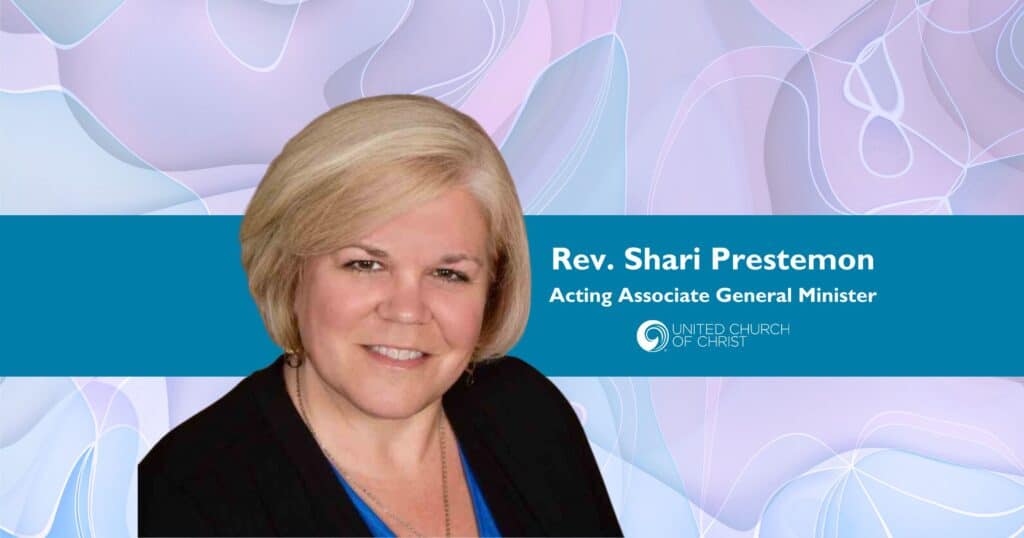 A new United Church of Christ national leader has been called. The UCC Board voted in a...
Read More