N.H. UCC members from Indonesia look for help fighting deportation
A member of a New Hampshire United Church of Christ congregation is in the custody of Immigration and Customs Enforcement (ICE) officials, fighting the threat of deportation back to his native Indonesia, where he faces religious persecution. Terry Rombot, being held at Plymouth County Corrections in Massachusetts, fled Indonesia and has been living in the United States for almost two decades.
UCC immigration activists are asking the church to make its collective voice heard, to stop Rombot's deportation and to help the other members of Maranatha Indonesian United Church of Christ, in Madbury, N.H., who face the same fate.
"With a quiet dedication, he has served his UCC church and community for many years, ringing the church bell at the start of Sunday services, lighting the altar candles, cleaning the church after services, helping the mission committee by providing food for the needy, and so forth," said the Rev. Sandra Pontoh, pastor of Maranatha Indonesian UCC. "He is always there for his friends whenever they need a helping hand. And now he needs our help, so that he can stay in the place that has become his home."
Rombot is just one of 20 members of Maranatha Indonesian UCC facing deportation within the month. The group is part of a wave of Indonesians which came to the U.S. in the late 1990s when violence against Christians in Indonesia was at its worst. They overstayed their visas and applied for asylum, but never received it. Since then, the undocumented immigrant Indonesian community along the New Hampshire coast — about 70 people — have lived under supervision, checking in with ICE regularly.
"I know that my friends have been trying hard, they've tried their best to apply for asylum, and after they were denied they went to court to appeal — whatever they could do. They want to stay here and they are afraid to go home. They want to work here and live here. To know they might be leaving, it's shocking still and hard to accept."
Check-ins were a regular process to which they had grown accustomed. But this month, (Aug. 1) a sharp contrast from that pattern, as 27 of the 30 were told that day to return in September with a plane ticket to Indonesia, and Rombot was detained.
"That's really hard for these people to deal with," Pontoh said. Her congregation is helping those affected by scheduling appointments with "legislators that have been very helpful. We've received help from UCC churches here in New Hampshire, and from immigrant organizations."
ICE won't say why Rombot was arrested or when he could be deported, though Pontoh was told it could be sometime next week. Members of Maranatha Indonesian UCC, joined by New Hampshire Conference Minister the Rev. Gary Schulte and members from the Unitarian Universalist Association, held a vigil Wednesday, Aug. 23, outside the regional ICE office in Burlington, Mass. Pontoh said there "was not a big crowd, but it was a good vigil." 
Rombot told a local radio station that if he is deported, "it won't be safe for me. Until now, the situation in Jakarta is not safe. There are still so many radical Muslims." Rombot takes medication for a heart condition and is stable health currently, but his faith family fears that could change if he is sent back to Indonesia, where he won't have access to his medication. He was nearly deported in 2015, but was given a stay of removal and has complied with ICE check-ins regularly.
Said Pontoh, "Please pray for my friends. They are scared, and they don't know what to do. They want to stay here and they don't know what to do. They need prayers from everyone. And wherever you live, call your legislator to help on their behalf, in support of HR 2642, the Indonesian Refugee Family Protection Act, and to write ICE officials. And I'm willing to speak with anyone who can help."
---
Related News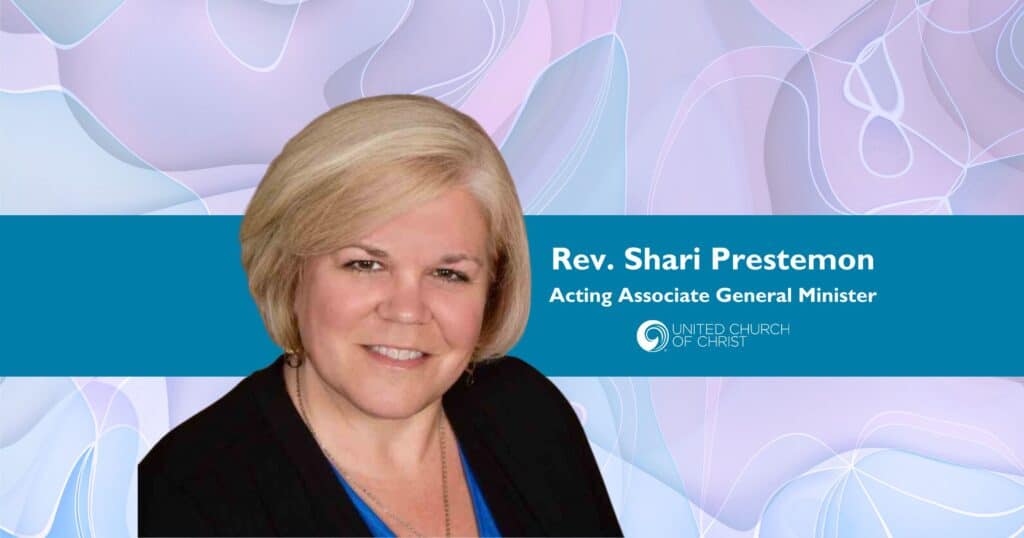 A new United Church of Christ national leader has been called. The UCC Board voted in a...
Read More