Woman facing deportation finds sanctuary in Michigan church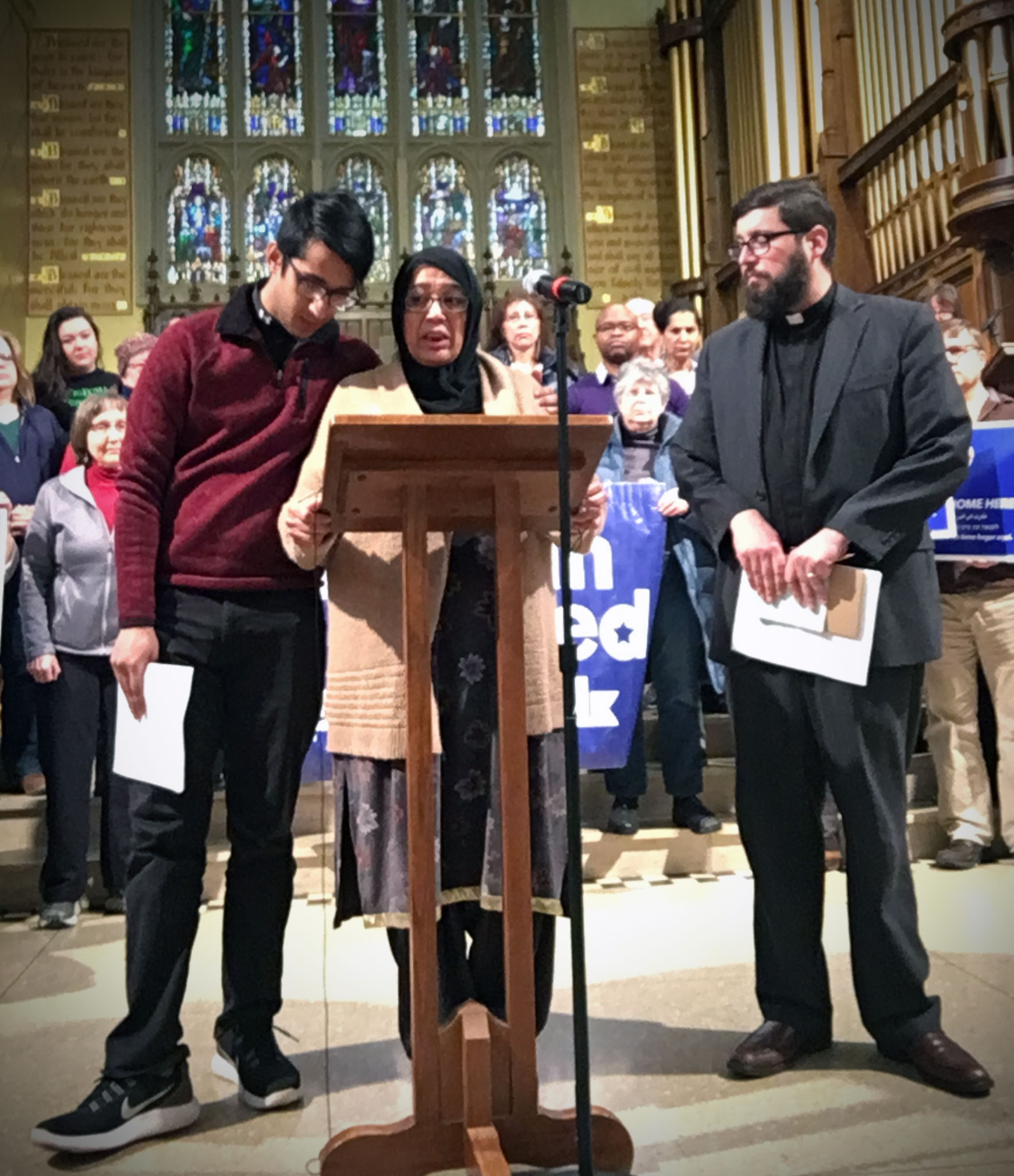 A Michigan congregation has made an apartment in its building for a mother facing deportation to Pakistan so she doesn't have to leave her son and the country she's called home for more than 13 years.
Saheeda Perveen Nadeem was welcomed into sanctuary by the First Congregational Church, United Church of Christ, in downtown Kalamazoo on Monday, March 12, the day she was scheduled for deportation by Immigration and Customs Enforcement.
The church in southwest Michigan had been preparing for that day for almost a year, "waiting for God's call on our church," said First Congregational Senior Minister, the Rev. Nathan Dannison.
"Our church was very concerned about the increased violence directed toward refugees and immigrants in the wake of the 2016 presidential election," Dannison said. "We took several actions — we set up occasions to worship beside our immigrant neighbors, we collaborated with the local Islamic Center, and we also took concrete actions to increase our awareness. We studied God's word intensely to discern God's will for our church."
That study led to a unanimous vote, in May 2017, to become a Sanctuary congregation.
"Jesus is impatient for His church to show forth courageous discipleship," Dannison said. "We participated in the underground railroad in the 1850s and 60s by violating the Federal Fugitive Slave Act so we had some historical precedent. Sojourner Truth preached in our church. We initiated a 'deep dive' into God's word, had folks praying around the clock, and asked God for a sign or a movement of the Spirit."
That came when Nadeem's situation came to their attention.
The 62-year-old was born in Pakistan, and then lived in Kuwait for several years before coming to the United States. Here legally initially, Nadeem is facing deportation to a country she hasn't been back to for 40 years because she overstayed her visa. She's been working as a caregiver at a Kalamazoo group home for more than a decade.
"We spoke at length about the sanctuary process. Saheeda understood the difficulties," Dannison continued. "We journeyed with her through the end of her ordeal with ICE — attempting again and again to permit her to remain here with her son and her community family. When all legal options were exhausted Saheeda formally requested sanctuary at our church."
"I'm worried, but I feel safe here," Nadeem told the Huron Daily Tribune. "My only son is here and they are asking me to go back, I don't want to leave him." Her 20-year-old son Samad is protected from deportation by the Deferred Action for Childhood Arrivals policy until 2019.
Nadeem is now living in an apartment at the church, and as members pray for her well-being, they are also organizing a movement to hold political leaders accountable for her safety.
The UCC congregation has strong support from the Muslim community throughout Michigan, and from the local Unitarian Universalist Congregation, People's Church, in Kalamazoo.
"We are so grateful for our interfaith partners," Dannison said. "I should also mention that numerous people have stopped by the church to give money or other gifts and have said, 'I am not a person of faith, but I am grateful for Christians like you.'
"We have no right to participate in the rebuilding of the church in America if we are unwilling to do a thing as simple as opening our doors to an oppressed stranger. We cannot be lukewarm in our faith at this time; we must be either hot or cold. Hot — that the fires of our discipleship burn brightly and visible, and cold — such that our resolve is as hard and inflexible as iron. These are not political matters. These things get to the very heart of our faith."
---
Related News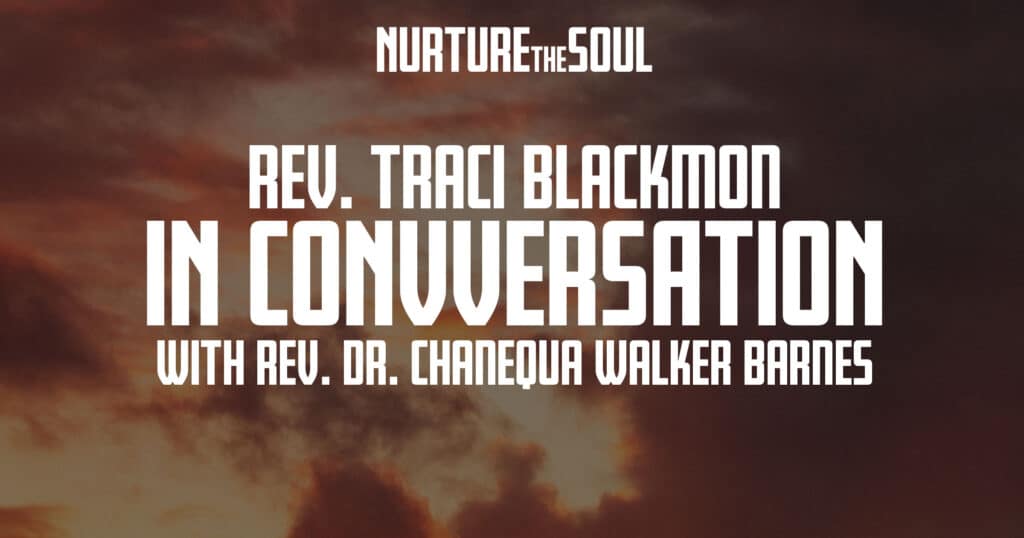 The impact of trauma and the need for self-care are vital -- and sacred -- topics for the...
Read More