UCC stands in solidarity, will send financial assistance to burned churches
As the people of several African-American churches that caught fire across the southern United States survey the damage and work to rebuild, the United Church of Christ is stepping in to assist, in a show of support for and solidarity with those church communities.
"Our nation as a whole and African-American churches in particular have experienced deep pain over the shooting deaths at Emanuel AME Church in Charleston. That pain has been compounded by the burning of a number of African-American churches in the south since the attack," said the Rev. James Moos, executive minister of UCC Wider Church Ministries. "We in the United Church of Christ want to show our solidarity and support as, together, we continue to work toward racial justice."
The denomination will send financial assistance through the Southeast Conference of the UCC to help with recovery and reconstruction efforts across the South, raised by donations to the UCC's Disaster Ministries Emergency USA fund.
"Several conference ministers of the United Church of Christ have shared their desire to assist the communities in which churches are being burned, and we're happy to organize the effort," said the Rev. Phyllis Richards, program associate for Global Sharing of Resources. "It is important for everyone to sit up and pay attention to what is happening, even if it is not in your own community. As the church, we are called to care for all of God's children."
The Mount Zion African Methodist Episcopal (AME) Church in Greeleyville, S.C., about 60 miles northwest of Charleston, was the latest church burned, on Tuesday, June 30. With that blaze, which investigators believe could have been triggered by a lightning strike, Mount Zion became the seventh black church to suspiciously catch fire in the southern United States in 10 days.
"The tragic shootings at Emanuel AME Church were an intentional attack meant to break the very heart of African-American communities throughout this nation," said the Rev. M. Linda Jaramillo, executive minister, Justice and Witness Ministries. "Millions joined in prayer and solidarity for justice, after the racist driven behavior of the shooter. As if that wasn't enough, the depth of fear and hatred is playing out as black churches are targeted and burned to the ground. It is incomprehensible. Prayer and action will both be needed to alter our course if we are to heal the very soul of our national culture."
This is not the first fire at Mount Zion. The church was torched by the KKK in 1995, part of a string of 30 fires in black churches that spanned two years. The recent blaze late last Tuesday is the latest in several suspicious church fires in the past few weeks, noted by the Southern Poverty Law Center, starting in Knoxville, Tenn., on June 21 and moving to Macon, Ga., and Gibson County in Tennessee on June 23; Charlotte, N.C., on June 24; and Tallahassee, Fla., and Warrenville, S.C., on June 26.
Three of those fires have been ruled arson, one was determined to be caused by a falling branch and faulty wiring, and the others remain under investigation. The AME National Council of Bishops has issued an urgent call to action asking people of all faiths to join together to address what the council is calling "the unresolved sin or racism." The NAACP has urged congregations to take "necessary precautions" to protect themselves.
South Carolina Senator Cezar McKnight told the Charleston Post and Courier that waiting for the investigation to conclude will be difficult on everyone involved. "South Carolina has been through a lot the last two weeks, and we've made the best of a terrible situation,"he said. "I would hate for this to be something somebody did on purpose to try to poison the love and fellowship." 
---
Related News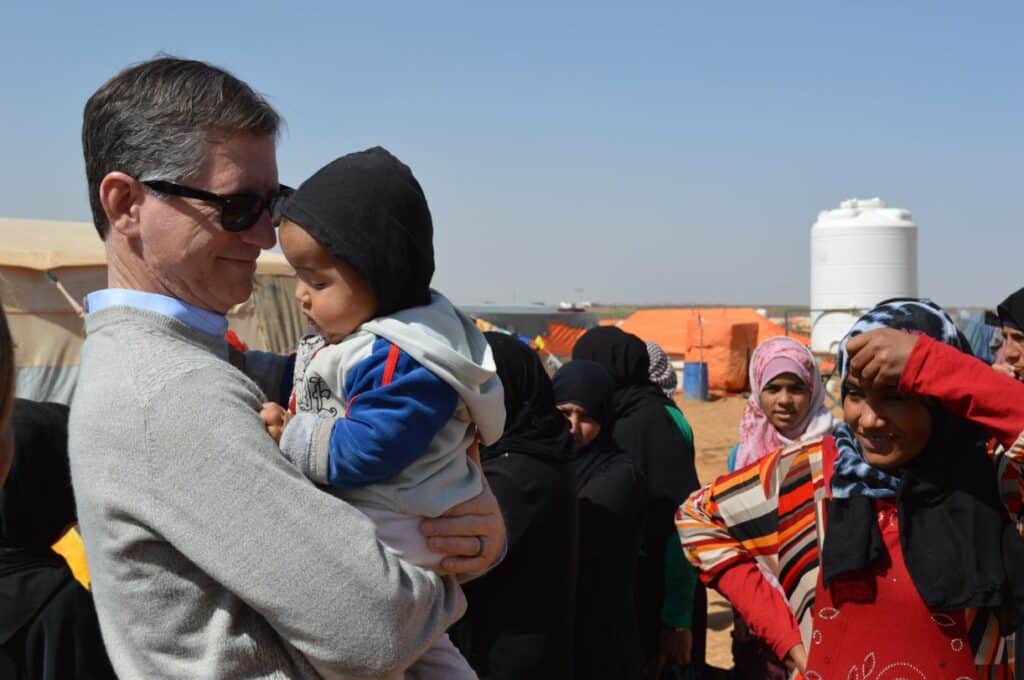 General Minister and President-elect John Dorhauer celebrates his new call with his wife Mimi...
Read More