UCC interns making their mark in Connecticut community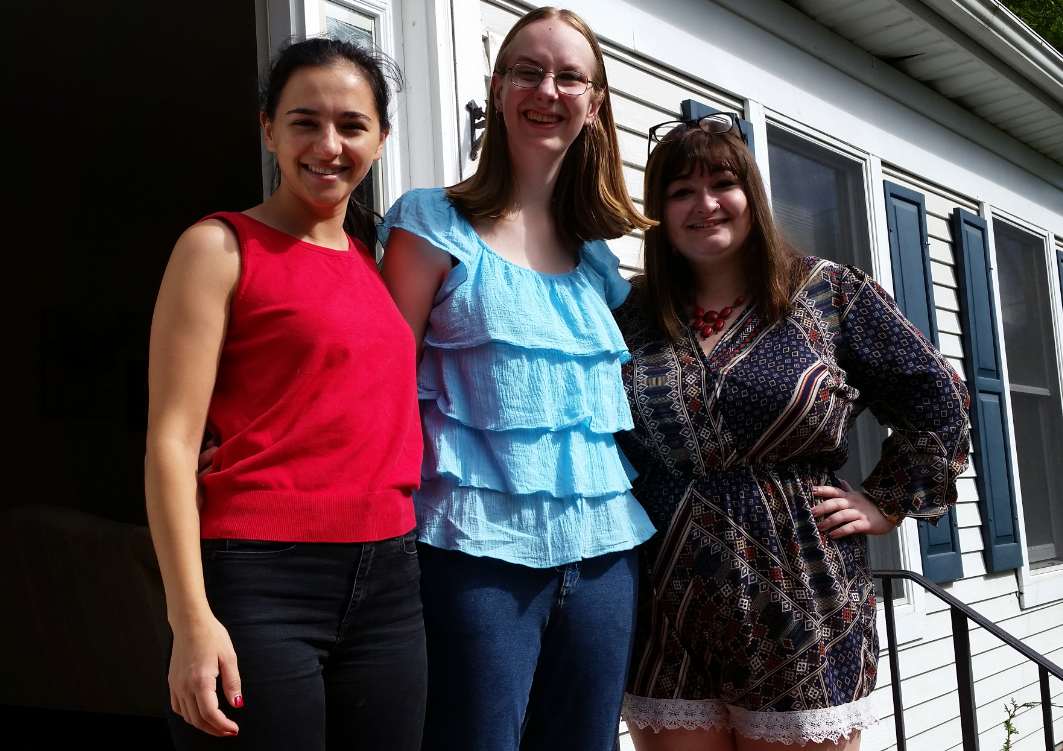 Three young women spending a year in service, hosted by a Connecticut congregation, are already injecting new ideas, life and love into the church and its community.
The people of First Church of Christ, Simsbury, in its first year of the United Church of Christ's Young Adult Service Communities (YASC) program, are inspired by the positive presence of the trio living in a house on church property and the work they are doing — with local non-profits, in the congregation and with the Connecticut Conference of the UCC.
"Our three interns have had such an incredible impact on life at First Church in Simsbury," said Jennifer Sanborn, the congregation's YASC coordinator. "They sang [in worship] on Sunday, as they often do, and I could barely make it to fellowship hall due to the number of people who stopped me to comment on the power of their presence in this place."
 Anastasia Damyan grew up in Minnesota with an interest in music and youth ministry; Bekah Anderson, a preacher's kid from Portland, Conn., is a Hampshire College graduate where she studied religion and writing; Sarah Quinn Donnelly is from Brookfield, Conn., and is a former summer staff member at the Connecticut Conference's Silver Lake Conference Center. The three women are living and learning together on church grounds, and share a common commitment to mission and justice work, congregational service, and spiritual growth.
They are already making their mark in the YASC @ Simsbury program. Sponsored by the UCC, YASC gives young adults 21-35 the opportunity to spend September through August in service to a local church and its partner non-profit agencies.
Together the interns have launched a spirituality program at First Church for young adults. The group meets every other week. "It offers the opportunity to experience a devotional time together, as well as to provide a social outlet for a population that doesn't always have 'a place' in a community that is predominantly young families and seniors," Sanborn said.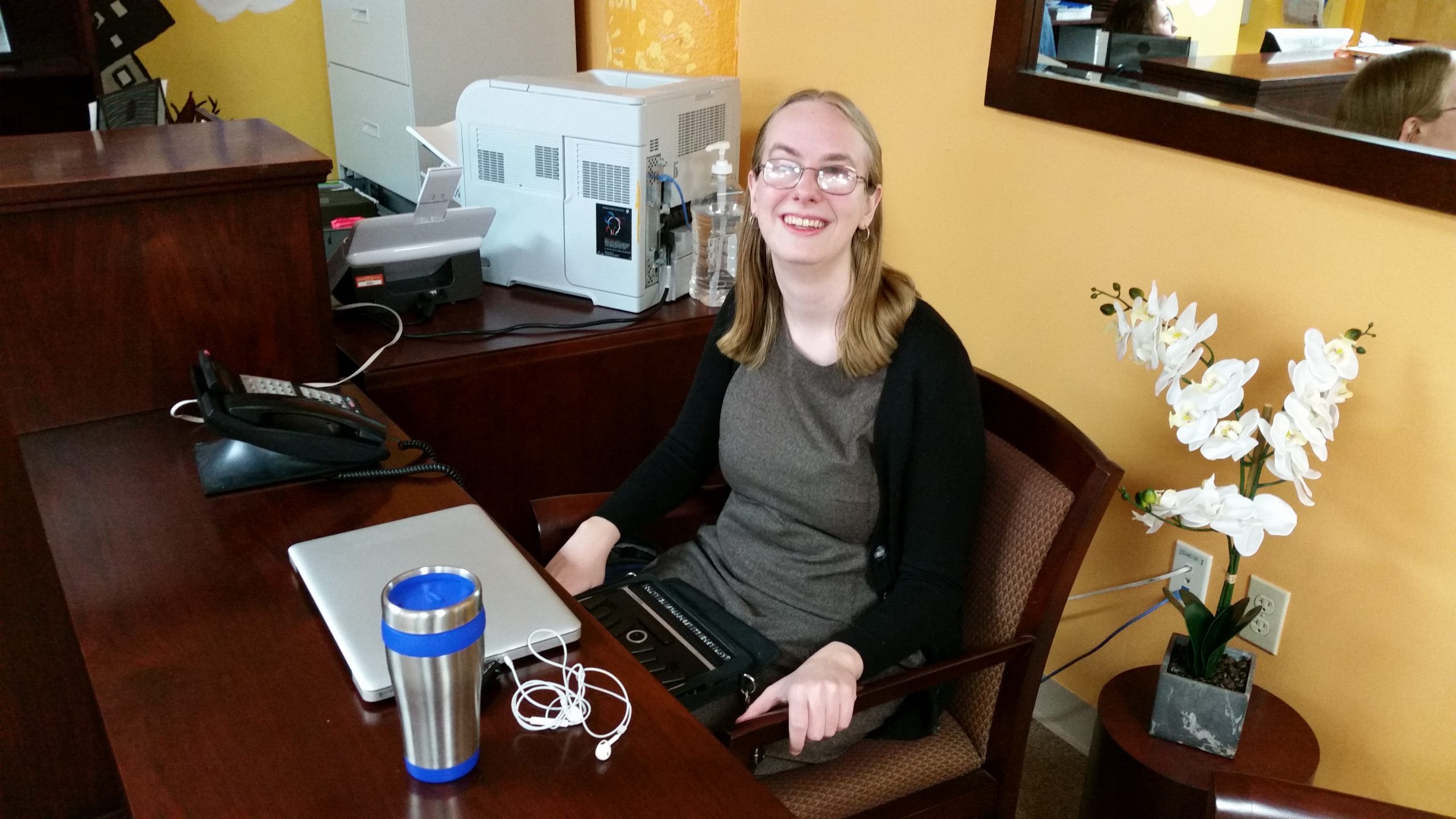 Bekah Anderson, who knew she wanted to do a year in service since she was high school, has wasted no time providing pastoral influence around disability issues and accessibility.
"My journey with disability issues is long and complicated. I've been legally blind since I was about two, but it wasn't until late high school that I began accepting disability as a piece of my identity, and not until college that I came to understand disability as a political issue," Anderson said. "I came to realize that the majority of disability-related things that make my life difficult have a lot more to do with society than with the functioning of my eyes."
"One of my primary interests in this area is disability theology, which begins from the understanding that we are all created in the image of God, and therefore disability is an aspect of God," she continued. "All beliefs, actions, and disability solutions should follow from this idea. If disabled people are made in the image of God, then we ought to be able to access the sanctuary, the pulpit, the Sunday school classroom, the choir room. If we are made in the image of God, we are owed the same respect, dignity, and love as every other image of God. I believe that most Christians believe this in their hearts, but few of them make this connection explicitly, and few of them know enough about disability to act on it in truly liberating ways. My work on disability in church is far more about attitude, attention, and intentionality than it is about physical structures. This is what I mean to bring to First Church Simsbury."
Anderson's perspective has informed the congregation's decision to take a new look at the issues around disability, voting in January to establish a permanent standing committee to address "Accessible to All" as an on-going and integral part of church life.
"Bekah's passion for and knowledge of disability theology really helped," said Rev. Kevin Weikel, associate minister for youth and young adults. "She will continue to be a wonderful resource for us during the remainder of her time with us."
"We're very much at the beginning of this accessibility journey, both in terms of my part in it, and the church's continuing work," Anderson said. "But if I have made one person more aware of disability issues, or one disabled person feels more welcome in church, then I have done my part."
Anderson's contributions complement the work of her fellow interns, who have been active in leading vibrant programs for middle and high schoolers and plan to do more.
"Anastasia has visions of a podcast that would feature members of the congregation and the greater community sharing their stories and their lived experiences with some of the justice issues our interns are encountering while serving in a city with deep economic needs and living in an affluent suburb," Sanborn said. "Sarah was trained in the Our Whole Lives (OWL) curriculum and is presently planning a weekend retreat for high schoolers focused on sexuality education."
Sanborn said in just a few months all three young women have had a significant influence on the congregation they serve.
"I do see YASC@Simsbury as powerfully developing the future leaders of the church. It's such a privilege."
More information on the UCC's Youth Communities of Service (YASC) can be found here.
---
Related News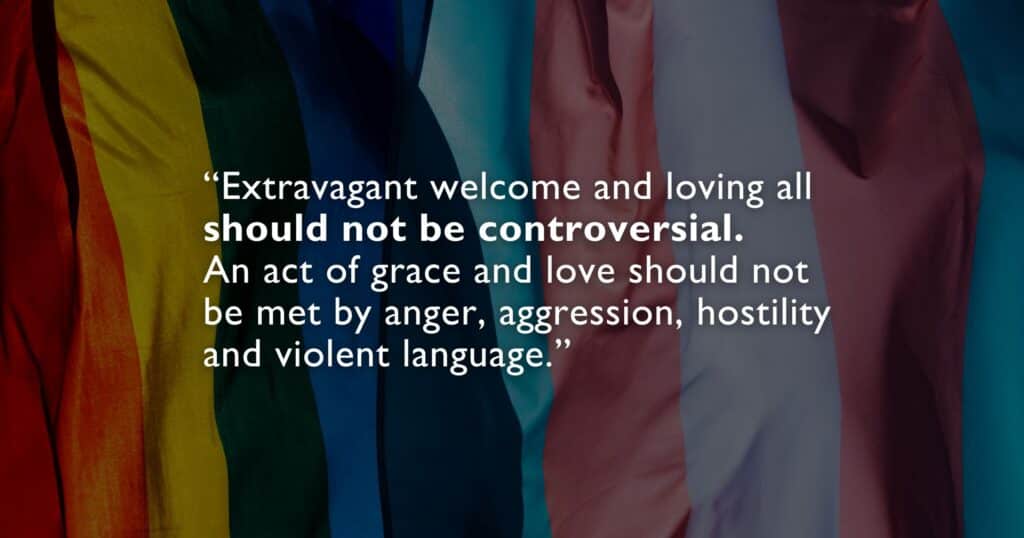 The United Church of Christ National Officers and the Conference Minister of the South Central...
Read More