UCC calls for prayer, sends assistance to Nepal earthquake survivors
A powerful earthquake — the country's worst in 80 years — rocked the mountainous country of Nepal on Saturday, April 25, causing the deaths of more than 4,000 people, a number that is sure to rise in the coming days as disaster teams search the wreckage left behind. More than 7,500 people have been injured, and over a million children need help.
At least 18 were killed and dozens more were injured on Mount Everest, where the 7.8 magnitude quake launched an avalanche. More than 200 climbers had to be rescued, and dozens, if not hundreds, remain trapped under mounds of rubble. The nation's capital of Katmandu was particularly hit hard, with tent cities springing up around the region for those displaced or afraid to return to their homes because of aftershocks.
As search and rescue teams comb the area, the United Church of Christ will provide financial assistance to partners on the ground in Nepal who are providing food, water, medical supplies, and temporary shelter to the people in the disaster area.
"Currently the greatest need is for monetary donations that allow for purchasing and shipping supplies locally/regionally to meet the greatest need in the moment," said Zach Wolgemuth, UCC Disaster Ministries executive. The church is waiting to hear about an extended appeal.
UCC Disaster Ministries has a broad network of trusted and reliable partners, like the ACT Alliance, a consortium of faith-based organizations headquartered in Geneva, that the denomination works with throughout the year with local presence in hundreds of countries. Through these partnerships the church is able to effectively and efficiently respond to both immediate and long-term needs following disasters.
"I expect that we will be working in Nepal for years," said Wolgemuth. "With the loss of life, infrastructure and the trauma that has been caused, continued prayer is needed."
Officials have warned that the number of casualties could rise as rescue teams reach remote mountainous areas of western Nepal. Initial reports suggest that many communities, especially those close to mountainsides, suffered significant quake damage.
"This weekend, as I was reading reports, watching the news and communicating with partner organizations, the sights, sounds and smells from my time in Pakistan after the 2005 Kashmir quake came flooding back to me," said Wolgemuth." My heart aches for those affected by the Nepal earthquake and I pray that we, as the United Church of Christ, can show our love and solidarity through our prayers, work and support for our sisters and brothers in the region."
UCC Disaster Ministries is requesting financial contributions to the International Emergency Relief fund to support these essential on-the-ground efforts. Donors can designate their gift by noting it is for Nepal Earthquake relief.
Dozens of people are also reported to have been killed in neighboring China and India.
"There has been damage in surrounding countries and we are keeping an eye on those needs as well, and connecting with partners in those regions," said Wolgemuth, adding that Disaster Ministries will be posting updates on the Nepal situation on its website.
---
Related News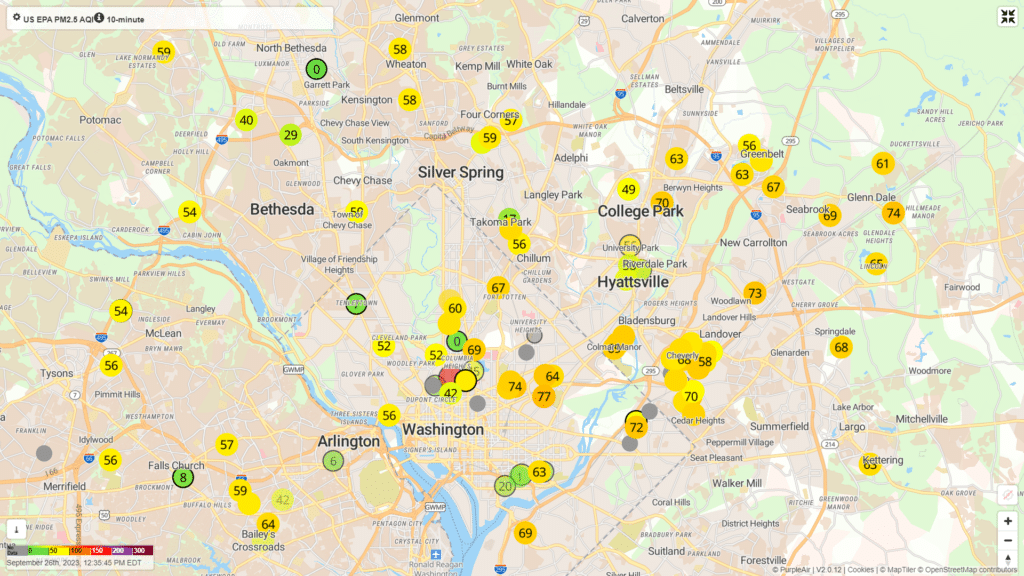 This summer, the United States experienced some of the worst days for wildfire pollution in...
Read More